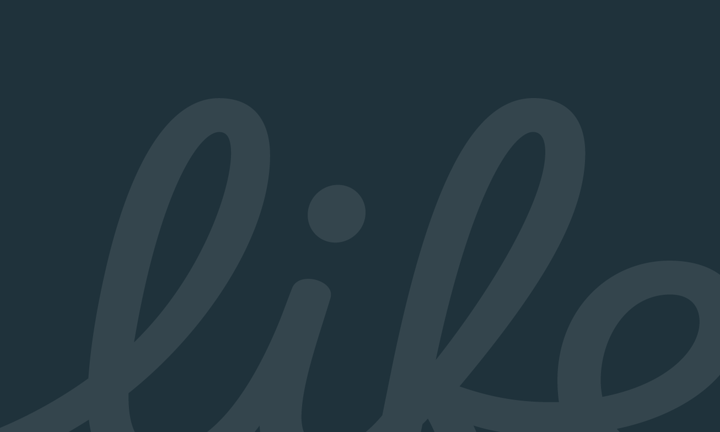 LF Canlife Asia Pacific Fund
Q1 2021 LF Canlife Asia Pacific Fund
Fund Update
Next story
Rising yields and inflation expectations hamper APAC


Market Overview
Volatility in Asia resulted in low but positive returns over the quarter. After a strong start to the year, APAC markets were adversely impacted in the second half of the quarter by rising US Treasury yields and inflation expectations.
10-year US Treasury yields rose from 0.91% to 1.74%, a significant increase given their low starting point at the end of 2020. This reflects mounting evidence of a rapid economic recovery and concerns that high levels of stimulus may prove excessive and result in sustained inflation.
The prospect of a strong economic rebound and rising inflation intensified the rotation from growth to cyclical and value stocks that began in late 2020. Investors sought companies most likely to benefit from recovery and social re-normalisation. This benefitted oil companies, miners and industrials, together with smaller companies and financials.
The Taiwanese market was well-supported by good performance from technology names, while Singapore's banks benefitted from the prospect of higher interest rates. However, some APAC markets such as Indonesia and India were hit harder, especially by the re-strengthening of the US dollar.
Chinese equity markets were dampened by signs that the Chinese government is starting to remove stimulus, together with regulatory uncertainty triggered by the fining of Alibaba for monopolistic activity. The Philippines' service-heavy economy suffered as a rise in coronavirus cases brought tighter restrictions.


Portfolio Review
The Fund benefited from asset allocation and stock selection, coming out ahead of its benchmark for the first quarter of 2021. The Fund's largest country underweight position is China, which underperformed the MSCI Asia-Pacific ex-Japan Index in the year to date.
On a sectoral level, the Fund continues to benefit from an overweight position in technology and stock selection within the sector, which is the single largest sector contributor to positive relative returns. Holdings associated with the re-opening of economies also made a positive contribution to performance.  
The Fund underwent some repositioning during the period. The Managers sold several stocks that are likely to be affected by US sanctions and therefore will become difficult to trade. These included China Mobile (mobile voice and multimedia services) and Xiaomi (electronics and diversified consumer goods).
To lock in gains made in the year to date, the Managers reduced or sold positions in stocks that were being held in anticipation of post-pandemic reopening and the associated cyclical upswing. These included Central Retail Corp of Thailand (department stores), China Steel and Compal (Taiwan, consumer laptops).


Market Outlook
The Managers remain hopeful that the rollout of vaccines around the world will bear fruit in 2021, bringing a sustained economic and market recovery across the Asia-Pacific region in 2021. Having said that, many Asian countries' immunisation programmes are in their early stages.
This will delay a return to pre-pandemic levels of economic activity and temporarily dim the prospects of companies that stand to benefit most from re-normalisation. However, a prolonged period of working and studying from home should continue to benefit North Asia's technology and electronics companies into the first or even second quarter of 2021.
Volatility will continue to be a feature of Asia-Pacific markets in the months ahead. However, the Managers believe that there are distinct differences between the current macro environment and the backdrop to 2013's 'taper tantrum', when the Fed attempted to scale back its asset purchase programme. Central banks in the region are likely to extend support for longer on the back of a delayed back to normal recovery. 
Important Information
Past performance is not a guide to future performance. The value of investments may fall as well as rise and investors may not get back the amount invested. Income from investments may fluctuate. Currency fluctuations can also affect performance.
Due to the underlying assets held, the price of the LF Asia Pacific fund is classed as having above average to high volatility.
The information contained in this document is provided for use by investment professionals and is not for onward distribution to, or to be relied upon by, retail investors. No guarantee, warranty or representation (express or implied) is given as to the document's accuracy or completeness. The views expressed in this document are those of the fund manager at the time of publication and should not be taken as advice, a forecast or a recommendation to buy or sell securities. These views are subject to change at any time without notice.
This document is issued for information only by Canada Life Asset Management. This document does not constitute a direct offer to anyone, or a solicitation by anyone, to subscribe for shares or buy units in fund(s). Subscription for shares and buying units in the fund(s) must only be made on the basis of the latest Prospectus and the Key Investor Information Document (KIID) available at https://www.canadalifeassetmanagement.co.uk/
Canada Life Asset Management is the brand for investment management activities undertaken by Canada Life Asset Management Limited, Canada Life Limited and Canada Life European Real Estate Limited. Canada Life Asset Management Limited (no. 03846821), Canada Life Limited (no.00973271) and Canada Life European Real Estate Limited (no. 03846823) are all registered in England and the registered office for all three entities is Canada Life Place, Potters Bar, Hertfordshire EN6 5BA. Canada Life Asset Management Limited is authorised and regulated by the Financial Conduct Authority. Canada Life Limited is authorised by the Prudential Regulation Authority and regulated by the Financial Conduct Authority and the Prudential Regulation Authority.
CLI01873 Expiry on 22/04/2022