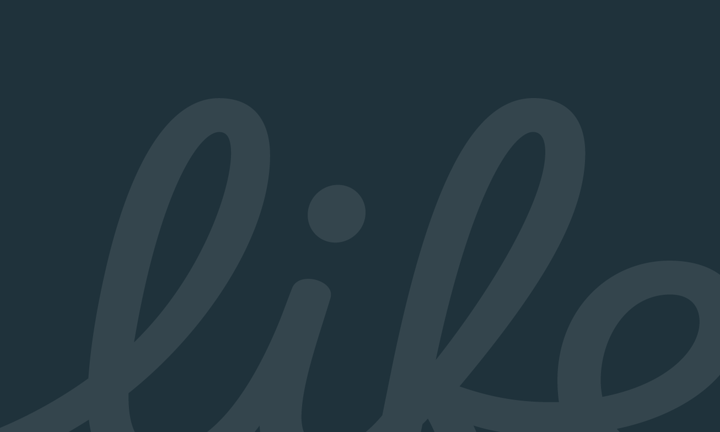 LF Canlife Asia Pacific Fund
Q3 2021 LF Canlife Asia Pacific Fund
Fund Update
Next story
ASEAN outlook improves, China's woes deepen

Market Overview

Asia Pacific ex Japan (APAC) equities underperformed other major equity markets during Q3. This was partly driven by regulatory changes and slower economic growth in China, together with a weaker economic backdrop in other Asian markets caused by covid-19 outbreaks. One exception to this was India's equity market, which has weathered a severe second wave of covid infections almost unscathed.
Overall, APAC equities have entered a more volatile phase in which value and growth areas of the equity market move in and out of favour as inflation expectations change. This pattern is likely to continue for the foreseeable future until it is clearer whether current inflationary pressures are transitory or presage a period of sustained inflation at higher levels.
Chinese equities continued to suffer from a stream of bad economic and regulatory news over the quarter. Of particular concern are the Chinese government's moves to turn private tutoring companies into non-profit organisations and its tighter regulation of a wide range of sectors that includes internet companies, education and gaming. No less concerning was the potential default of China's largest property developer, Evergrande, and tighter regulations in China's highly leveraged property sector, which is home to much of the personal wealth and investments of ordinary Chinese citizens.
Taking a longer-term view, while China's new regulations could slow growth in some areas many Chinese companies will continue to benefit from relatively strong earnings growth over the longer term.


Portfolio Review
The Fund fell slightly behind its benchmark for the period under review. A significant underweight position in China made a positive contribution to performance, but this was offset by overweight positions in large-cap internet companies, including Alibaba, Meituan and Tencent.
Most of our overweight country positions were positive contributors to relative performance, except for the Korean market. This was primarily due to a fall in the share price of Kakao (social media and online entertainment), after the Korean government tightened its regulatory policies for online platform companies.  
At a sector level, healthcare again performed well on the back of strong earnings momentum despite policy headwinds in China. Financials detracted from relative returns, with good performance from the Fund's overweight position in banks being offset by poor performance among insurance companies, such as Ping An, due to their exposure to the property sector.
We added several new positions to the Fund, including: Goodman (Australia, logistics), Singapore Telcom, United Tractor (Indonesia) and China Resources Beer.


Market Outlook
We have become more positive in our outlook for the APAC region, primarily because of a decline in covid infections in South and South-East Asian countries, where economic activity was hit hardest by covid flareups this year. We have therefore recently raised exposure to ASEAN markets.
While policy headwinds remain in China, we believe that the worst is probably now over, although property sector overhangs are yet to be resolved and the spillover effect from Evergrande's financial difficulties to other heavily indebted developers is yet to be fully felt. However, contagion from Evergrande into the financial sector is unlikely because of the process of deleveraging that China's banks have undergone over the past few years. Moreover, given that the liquidity issues in the property sector are largely policy-driven, the Chinese government has it within its power to avert a systemic incident.
The US Federal Reserve has indicated that tapering of asset purchases is coming soon – possibly as early as November. Despite the Fed's clear signalling of its intentions, equity market volatility is nonetheless likely to rise when tapering becomes a reality. Tapering will reduce liquidity in Asian markets, but the region's delayed recovery from the pandemic should offset some of these challenges, and China is likely to adjust its policies and increase liquidity to address challenges to Chinese economic growth.      
Important Information
Past performance is not a guide to future performance. The value of investments may fall as well as rise and investors may not get back the amount invested. Income from investments may fluctuate. Currency fluctuations can also affect performance.
Due to the underlying assets held, the price of the LF Asia Pacific fund is classed as having above average to high volatility.
The information contained in this document is provided for use by investment professionals and is not for onward distribution to, or to be relied upon by, retail investors. No guarantee, warranty or representation (express or implied) is given as to the document's accuracy or completeness. The views expressed in this document are those of the fund manager at the time of publication and should not be taken as advice, a forecast or a recommendation to buy or sell securities. These views are subject to change at any time without notice.
This document is issued for information only by Canada Life Asset Management. This document does not constitute a direct offer to anyone, or a solicitation by anyone, to subscribe for shares or buy units in fund(s). Subscription for shares and buying units in the fund(s) must only be made on the basis of the latest Prospectus and the Key Investor Information Document (KIID) available at https://www.canadalifeassetmanagement.co.uk/
Canada Life Asset Management is the brand for investment management activities undertaken by Canada Life Asset Management Limited, Canada Life Limited and Canada Life European Real Estate Limited. Canada Life Asset Management Limited (no. 03846821), Canada Life Limited (no.00973271) and Canada Life European Real Estate Limited (no. 03846823) are all registered in England and the registered office for all three entities is Canada Life Place, Potters Bar, Hertfordshire EN6 5BA. Canada Life Asset Management Limited is authorised and regulated by the Financial Conduct Authority. Canada Life Limited is authorised by the Prudential Regulation Authority and regulated by the Financial Conduct Authority and the Prudential Regulation Authority.
CLI01979 Expiry on 20/10/2022