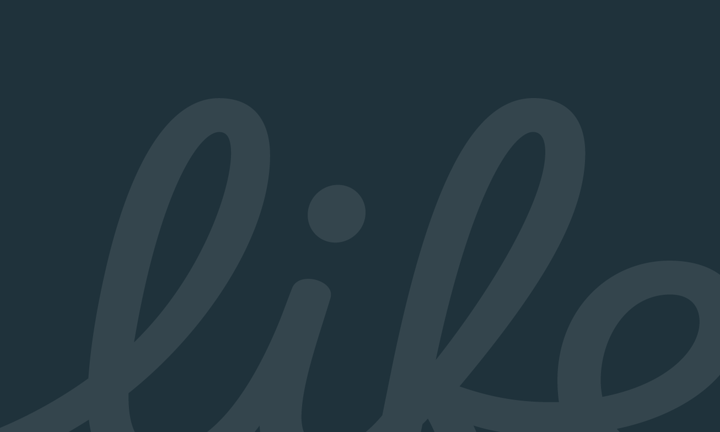 LF Canlife Asia Pacific Fund
Q2 2021 LF Canlife Asia Pacific Fund
Fund Update
Next story
Inflation fears and regulatory issues weigh on markets


Market Overview
Asia Pacific markets delivered positive returns during the quarter, despite a partial reversal in the global recovery and reflation trend that has favoured cyclical and value stocks since late 2020.  Unusually strong economic data, particularly in the US, has exacerbated concerns that inflation may become entrenched, causing a marking-down of companies that stand to benefit from a strong early recovery.
The Federal Reserve (Fed) sees the current rise in inflation as a relatively short-lived phenomenon fuelled by pent-up demand and dislocations in supply chains caused by the pandemic, and that it will be counterbalanced by unemployment.
However, the Fed has become more hawkish. After its June Federal Open Market Committee (FOMC) meeting it acknowledged that tapering of asset-buying programmes is being discussed and that two US interest rate rises are likely in 2023. This is a significant change since April, when no rate rises were pencilled in for in 2023, and its implications were felt throughout global equity markets.
Meanwhile, increased regulatory oversight by the Chinese government, particularly regarding technology companies, weighed on the wider Chinese equity market, with a knock-on effect in other APAC markets.
The slow pace of vaccination in a number of countries continued to hamper performance in APAC markets and sentiment became more cautious. The euphoria of a swift market recovery has been replaced by a more nuanced outlook. Covid will be more tenacious in some areas than others and the pace of economic recovery in different countries will depend on vaccination levels and authorities' ability to contain highly transmissible variants such as Delta.
Portfolio Review
The Fund fell behind its benchmark in the second quarter of 2021. At a country level the portfolio benefited from its underweight exposure to China (currently the Fund's largest country underweight) as China continued to lag the MSCI Asia-Pacific ex-Japan Index. However, exposure to Chinese internet and app-based companies was a significant detractor from relative returns.
Chinese internet companies are facing increased regulatory scrutiny as the Chinese government endeavours to increase the accountability of tech companies, reduce anti-competitive practices and address data use issues that potentially affect individuals and national security. Investors, on the other hand, are wary of the extent to which further regulation could impede the growth of China's technology companies and are uneasy about the swiftness with which the Chinese government is able to impose regulatory change.
Chinese after-school tutoring companies also detracted from performance. After expanding significantly in recent years, the sector has attracted government scrutiny and sparked public debate about the potentially negative social effects of long hours of extra study and high tutoring fees.
At a sector level the Fund benefited from its overweight position in materials, especially in steel, which continues to profit from the twin structural tailwinds of a global recovery and long-term infrastructure investment provided by economic stimulus packages.
The healthcare sector also made a positive contribution to relative returns. This was largely driven by strong performance from Chinese biotech companies, whose earnings continue to surprise on the upside.   
During the second quarter we added several new positions to the Fund, including:
Longfor - a major property developer in China with a track record of double-digit growth. The current underperformance of China's property sector presented a good opportunity to take a holding in this high-quality company.  
Topsports - the largest distributor of Nike and Adidas products in China.  The Chinese sports apparel market is unaffected by regulatory risk and is growing rapidly from a low base as Chinese consumers become more health conscious and continue to benefit from the general athleisure fashion trend globally.
Telkom Indonesia – provides exposure to economic recovery in Indonesia and potential for additional upside from its investment in GoTo, which provides ride hailing, e-commerce, digital payments and food delivery services to 170 million subscribers.  
We have sold the Fund's position in Compal Electronics (Taiwan, desktop and laptops). The stock has performed well over the past 12 months, but further upside is limited for the time being.
Market Outlook
During the year to date many APAC countries have experienced setbacks on their paths to recovery, with India weathering a sustained wave of Covid infections while other countries experience more localised flare-ups. These will delay a return to pre-pandemic levels of economic activity, especially in local services and areas that rely on consumer consumption.
However, the pace of vaccination programmes in the region is expected to pick up over the coming months, giving policy-makers greater flexibility to reopen their economies and also setting the stage for a broad-based recovery later in the year.
After the Fed's adoption of a more hawkish tone at its June meeting, the markets are anticipating forward guidance in September on when tapering of asset purchase programmes will begin. However, the People's Bank of China (PBOC) is moving in the opposite direction to the Fed. The PBOC's recent reduction of Chinese banks' reserve requirement ratio[1] indicates a more accommodative stance and a desire to bolster the pace of Chinese economic growth.
This latest move by the PBOC should mitigate downside growth risk in China and wider Asian markets, as more impetus from the fiscal side in the second half of 2021 is likely to support wider regional economic growth.
Important Information
Past performance is not a guide to future performance. The value of investments may fall as well as rise and investors may not get back the amount invested. Income from investments may fluctuate. Currency fluctuations can also affect performance.
Due to the underlying assets held, the price of the LF Asia Pacific fund is classed as having above average to high volatility.
The information contained in this document is provided for use by investment professionals and is not for onward distribution to, or to be relied upon by, retail investors. No guarantee, warranty or representation (express or implied) is given as to the document's accuracy or completeness. The views expressed in this document are those of the fund manager at the time of publication and should not be taken as advice, a forecast or a recommendation to buy or sell securities. These views are subject to change at any time without notice.
This document is issued for information only by Canada Life Asset Management. This document does not constitute a direct offer to anyone, or a solicitation by anyone, to subscribe for shares or buy units in fund(s). Subscription for shares and buying units in the fund(s) must only be made on the basis of the latest Prospectus and the Key Investor Information Document (KIID) available at https://www.canadalifeassetmanagement.co.uk/
Canada Life Asset Management is the brand for investment management activities undertaken by Canada Life Asset Management Limited, Canada Life Limited and Canada Life European Real Estate Limited. Canada Life Asset Management Limited (no. 03846821), Canada Life Limited (no.00973271) and Canada Life European Real Estate Limited (no. 03846823) are all registered in England and the registered office for all three entities is Canada Life Place, Potters Bar, Hertfordshire EN6 5BA. Canada Life Asset Management Limited is authorised and regulated by the Financial Conduct Authority. Canada Life Limited is authorised by the Prudential Regulation Authority and regulated by the Financial Conduct Authority and the Prudential Regulation Authority.
CLI01927 Expiry on 22/07/2022
[1] The portion of reservable liabilities that commercial banks are required to hold rather than lend out or invest.