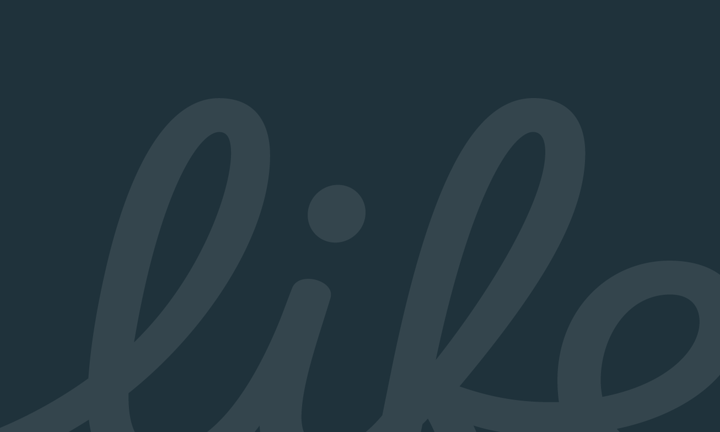 LF Canlife Asia Pacific Fund
Q1 2022 LF Canlife Asia Pacific Fund
Fund Update
Next story
LF Canlife Asia Pacific Fund
Q1 2022
Market overview
The Asia Pacific excluding Japan region underperformed other major global markets during the first quarter of 2022.
Inflation was a key concern heading into the new year, with the prospect of rising interest rates in the US, and their potential impact on Asian markets, denting investor sentiment.
As the quarter progressed, Russia's invasion of Ukraine, along with a spike in Covid-19 cases in China, proved more detrimental to Asian economies than inflation and interest rates.
China bore the brunt of both the war in Ukraine and rising Covid-19 cases. Given its perceived relationship with Russia, there was speculation that economic sanctions would be used as a means to deter China's involvement with the Russian invasion of Ukraine.
Along with this, an acceleration in the number of Covid-19 cases reported in Shanghai led to a partial lockdown of the city, which serves as a hub for all industries including financials, manufacturing, and shipping. This was in line with the Chinese government's continued zero-Covid strategy, which has had a negative effect on both the local economy and more widely, the global supply chain. These factors, coupled with geopolitical matters, weighed heavily on Chinese stock markets over the quarter.
Fund Review
Going into 2022, we positioned the fund with prospect of rising US interest rates in mind, favouring inflation-sensitive themes that would be more likely perform well in this environment.  Our overweight allocations included energy, commodities and financials, each of which performed well throughout the quarter as the inflationary backdrop intensified due to the war in Ukraine and the subsequent rise in oil prices.
The fund's overweight allocation towards China was greatly impacted by the war, which had been outperforming the regional market prior to Ukraine war outbreak. However, the combination of negative sentiment surrounding Beijing's relationship with Moscow, followed by the subsequent lockdowns in Shanghai, turned the region's performance negative for the quarter. Despite this, the fund's performance was ahead of the benchmark over the period, as our sector allocations outweighed negative performance in China.
Our largest underweight positions were in Taiwan and India, with the former due to its heavy tilt towards technology stocks.  With India, our thesis was based on the local market having traditionally struggled in periods of rising energy costs, however the market showed hitherto unseen resilience throughout the quarter, with local investors propping up the domestic stock market.
Over the period, we strengthened our allocation towards energy with purchases in India companies Bharat Petroleum and Oil and Natural Gas Corporation, alongside South Korean petroleum refineries company, S-Oil.
Outlook
The outlook for the Asia Pacific excluding Japan market has become more subdued as central banks have begun tightening their respective monetary policies. We anticipate further interest rate raises throughout the year, principally from the US Federal Reserve, which will doubtless have an impact on Asian economies.
While the situation in Shanghai is troublesome and will certainly give investors pause in the short term, we feel that a lot of the negative sentiment around China, particularly regarding Russia, is unfounded and that a strong investment case for the country remains. As fears around China's potential alignment with Russia ease, we expect investors to revisit their allocations to the country on weakness.
With this in mind, we continue to maintain overweight exposure to China and anticipate adding to this allocation whilst it remains cheap relative to its intrinsic value. We expect inflationary pressures to continue pushing the commodity and energy sectors and remain positioned to capture this momentum, and take profits where appropriate. We are also positive on the ASEAN market, particularly Indonesia, which has been a positive allocation for us thus far.
At present, we believe the portfolio is well positioned moving into the second quarter. While the war in Ukraine proved to be the fund's biggest headwind in the first three months of the year, our expectation is that markets in Asia Pacific will recover in the coming months given that the economic and market fundamentals in the region continue to remain in place.
Important Information
Past performance is not a guide to future performance. The value of investments may fall as well as rise and investors may not get back the amount invested. Income from investments may fluctuate. Currency fluctuations can also affect performance.
The information contained in this document is provided for use by investment professionals and is not for onward distribution to, or to be relied upon by, retail investors. No guarantee, warranty or representation (express or implied) is given as to the document's accuracy or completeness. The views expressed in this document are those of the fund manager at the time of publication and should not be taken as advice, a forecast or a recommendation to buy or sell securities. These views are subject to change at any time without notice.
This document is issued for information only by Canada Life Asset Management. This document does not constitute a direct offer to anyone, or a solicitation by anyone, to subscribe for shares or buy units in fund(s). Subscription for shares and buying units in the fund(s) must only be made on the basis of the latest Prospectus and the Key Investor Information Document (KIID) available at https://www.canadalifeassetmanagement.co.uk/
Canada Life Asset Management is the brand for investment management activities undertaken by Canada Life Asset Management Limited, Canada Life Limited and Canada Life European Real Estate Limited. Canada Life Asset Management Limited (no. 03846821), Canada Life Limited (no.00973271) and Canada Life European Real Estate Limited (no. 03846823) are all registered in England and the registered office for all three entities is Canada Life Place, Potters Bar, Hertfordshire EN6 5BA. Canada Life Asset Management Limited is authorised and regulated by the Financial Conduct Authority. Canada Life Limited is authorised by the Prudential Regulation Authority and regulated by the Financial Conduct Authority and the Prudential Regulation Authority.
CLI02088 Expiry on 30/04/2023