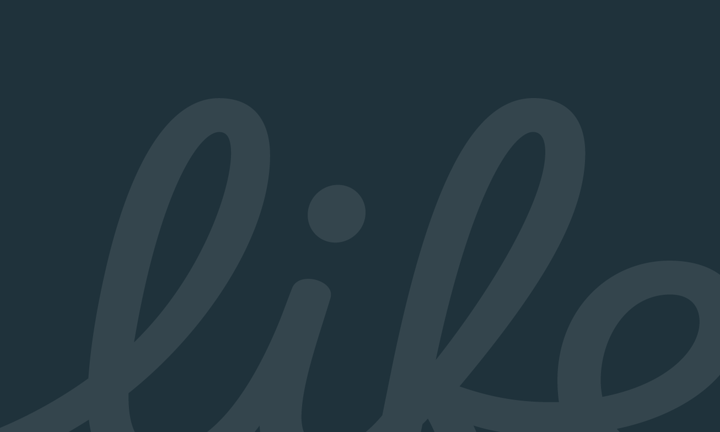 LF Canlife Portfolio IV Fund
Q2 2021 LF Canlife Multi-Asset Funds
Fund Update
Next story
LF Canlife Portfolio Funds III-VII
Market Overview

Inflation continued to be the dominant theme during the second quarter. How high could it go and how long might it stay there? The Federal Reserve (Fed) sees the current rise in inflation as a short-lived effect of pent-up demand and dislocated supply chains that will be dampened by unemployment. However, the Fed has become more hawkish.
After its June Federal Open Market Committee (FOMC) meeting it acknowledged that tapering of asset-buying programmes is being discussed and that two US interest rate rises are likely in 2023. This is a significant change since April, when no rate rises were pencilled in for in 2023.
After rapid and substantial yield increases in the first quarter of the year, 10-year Treasury yields declined by 0.27% to 1.45% over the second quarter and the 10-year gilt yield fell from 0.85% to 0.72%. The markets have since adjusted to the Federal Reserve's more hawkish stance, which has gone some way to allay inflation concerns but also highlights that central bank support for markets cannot be taken for granted.
Global equities rose over the quarter as immunisation programmes ramped up and lockdown restrictions were eased in developed economies. Economic data was unusually strong, especially in the US, which posted an annualised real GDP growth rate of 6.4% for the first quarter. The IMF has raised its 2021 US growth projection from 4.6% in April to 7.0%, the fastest projected rate of US growth since 1984.[1] European leading economic indicators were also strong, with PMIs reaching multi-year highs, suggesting a rapid increase in activity.
At a regional level, North American and European equities provided the highest equity returns, followed by the UK and Asia Pacific markets. Growth stocks rebounded in response to declining government bond yields to outperform value and cyclical areas of the market.
US stocks benefited from declining US Treasury yields, strong first-quarter economic data and earnings growth, and the agreement of a US$600bn infrastructure spending plan. In Europe, the further reopening of its economies, coupled with rising global demand and the rapid acceleration of Europe's vaccination programme, resulted in robust equity returns.
In contrast, the slow pace of vaccination in Japan and emerging markets hampered relative performance, while Chinese equity policy tightening and regulatory concerns (particularly around tech companies) weighed on Chinese equities, with a knock-on effect in other Asian markets.
In credit markets we continue to see an upswing in the number of upgrades relative to downgrades and recovery in sectors most affected by the pandemic, such as the retail, property, travel and leisure industries. 
UK property showed encouraging signs of a return to form with further recovery in rents and capital values, and annual UK all property total returns rising to 6.8% in May. Overseas buyers are increasingly acquisitive in UK property markets.
Fund Review – LF Canlife Portfolios Funds III-VII
The Portfolio range continued to meet its risk and return objectives over the second quarter. Activity in the Funds was light, with few adjustments being required.
In Portfolios III and IV the Managers diversified global fixed income exposure further by increasing iShares Core Global Aggregate ETF weightings. This enables the Funds to have exposure that is hedged to sterling (via the iShares Core Global Aggregate ETF) and unhedged (via the LF Canlife Global Macro Bond Fund), providing a more resilient risk/return profile as market conditions change.
Exposure to the iShares STOXX Europe 600 Automobiles and Parts ETF in Portfolios IV-VII continued to provide attractive returns and has been trimmed once again to keep the Funds within their strategic asset allocation limits.
The Managers adjusted property exposure across the range to maintain their desired 50:50 allocation to UK direct property and global REITs. Global REITs are providing steady positive returns as real estate markets recover and investors increase allocations to the asset class as an alternative source of income outside of the bond markets. We are increasingly optimistic about the outlook for a recovery in UK property.
In Portfolio VII the Managers added a new small exposure, the iShares Global Corporate Bond ETF and sold the Fund's remaining exposure to the LF Canlife Global Macro Bond Fund.
Outlook
The second half of 2021 is likely to see a sizeable consumer recovery that includes the reopening of the leisure and tourism industries and the refilling of supply chains. Economists have increased their estimates for GDP and consumption growth, particularly given the fast pace of vaccination in the US and Europe's rapidly accelerating immunisation efforts.
However, it remains to be seen how much of the impending recovery is already reflected in stock prices. Equity markets have rallied hard since their March 2020 lows and a number of valuation metrics now suggest that we may see more muted returns and increased volatility over the coming months.
We expect to see a further modest rise in yields over the coming months, which would provide an attractive entry point at which to lock in higher bond coupons and access potential capital gains.
The Fed is treading carefully between its desire to restore employment by stimulating growth and the need to maintain stability by paying heed to the markets' concerns over rising inflation and tapering of asset purchases. Without sustained wage rises, we do not expect the current rise in inflation to be sustainable, and also note that current shortages of skilled workers and materials are actually working to temper the pace of economic growth and, thereby, inflation.
Important Information
Past performance is not a guide to future performance. The value of investments may fall as well as rise and investors may not get back the amount invested. Income from investments may fluctuate. Currency fluctuations can also affect performance.
The information contained in this document is provided for use by investment professionals and is not for onward distribution to, or to be relied upon by, retail investors. No guarantee, warranty or representation (express or implied) is given as to the document's accuracy or completeness. The views expressed in this document are those of the fund manager at the time of publication and should not be taken as advice, a forecast or a recommendation to buy or sell securities. These views are subject to change at any time without notice. This document is issued for information only by Canada Life Asset Management. This document does not constitute a direct offer to anyone, or a solicitation by anyone, to subscribe for shares or buy units in fund(s). Subscription for shares and buying units in the fund(s) must only be made on the basis of the latest Prospectus and the Key Investor Information Document (KIID) available at https://www.canadalifeassetmanagement.co.uk/
LF Canlife Portfolio Funds may invest in property funds that may be illiquid and subject to wide price spreads, both of which can impact the value of the fund. The value of the property is based on the opinion of a valuer and is therefore subjective.
Canada Life Asset Management is the brand for investment management activities undertaken by Canada Life Asset Management Limited, Canada Life Limited and Canada Life European Real Estate Limited. Canada Life Asset Management Limited (no. 03846821), Canada Life Limited (no.00973271) and Canada Life European Real Estate Limited (no. 03846823) are all registered in England and the registered office for all three entities is Canada Life Place, Potters Bar, Hertfordshire EN6 5BA. Canada Life Asset Management Limited is authorised and regulated by the Financial Conduct Authority. Canada Life Limited is authorised by the Prudential Regulation Authority and regulated by the Financial Conduct Authority and the Prudential Regulation Authority.
CLI01926 Expiry on 22/07/2022
[1] https://www.reuters.com/business/imf-raises-us-2021-growth-forecast-7-fastest-pace-generation-2021-07-01/