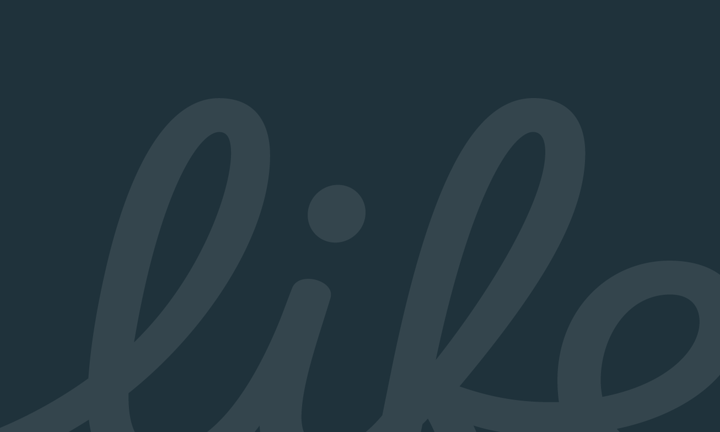 LF Canlife Portfolio IV Fund
Q3 2020 LF Canlife Multi-Asset Funds
Fund Update
Next story
Market Overview

After remarkable rebounds across equity and corporate bond markets during the second quarter of 2020, returns diverged during the third quarter. The US and Asia continued to lead global equity markets with strong performance, while Europe provided modest returns and UK equities declined.
Government bonds continued to be supported by bond-buying QE programmes, worries around a resurgence of COVID-19 cases and uncertainties surrounding the US presidential election. US Treasuries returned 0.2% and European sovereign bonds rose by 1.7%. Gilts fell by 1.3% due to a lack of progress in Brexit negotiations.[1]
During the quarter, the Federal Reserve announced that it would allow inflation to rise above its long-term 2% target level, with the result that long rates are no longer protected.
Portfolio activity
Over the third quarter the Portfolios' allocations to equities were increased, primarily through additional exposure to North American equities. Exposure to emerging markets, Japan and the Asia-Pacific region was also increased in higher risk/return profiled portfolios.
These reallocations were funded mainly by a reduction in UK equities and corporate bonds. Emerging markets and the Asia-Pacific region are expected to provide relatively strong returns as global economies re-normalise, but with substantially higher volatility than North American and Japanese equities.
Exposure to short-duration corporate bonds was reduced in favour of global investment grade bonds via the LF Canlife Global Macro Bond Fund. Within our corporate bond funds we added exposure to names with strong liquidity profiles that should enable them to weather the current economic climate, and to companies that benefit from government support due to the strategic nature of their operations.
The Portfolios' overall allocations to property remain largely unchanged. However, the Managers have increased exposure to the iShares Developed Market Property Yield ETF, which gives liquid access to yield-bearing property shares. The Managers will be seeking to increase this position over time in preference to direct property.
To capitalise on the sharp rally in US technology stocks since March, the Managers raised exposure to the Invesco NASDAQ 100 ETF during the spring and summer to augment the Portfolios' existing US technology exposure in the LF Canlife North American Fund. The Managers sold into strength during the third quarter but retain a position in the NASDAQ.
Outlook
The global economic backdrop has improved substantially since the second quarter of 2020. Asia is benefitting from China's success in containing COVID-19 with measures that have enabled it to reinstate activity across large parts of its economy. This could provide a glimpse of how quickly other economies will re-normalise in due course.
On a two-year view we are optimistic about the prospects for equity markets, but resurgences in COVID-19 infections and a potentially contested US presidential election give reasons for caution on a one-year view. The UK faces the additional hurdle of finalising Brexit terms and adjusting to new trading terms.
Equities and bonds are no longer cheap but stimulus measures and extremely low interest rates will persist for some time. This should be highly supportive for equity markets. The ECB deposit rate is now -0.5% and the German 10-year yield near -0.54%, while US and UK rates remain positive but close to zero. Central banks have indicated that they will maintain interest rates at very low levels until at least the end of 2022.
The US equity market still offers good potential as the US government has at its disposal the monetary and fiscal resources to stimulate its economy. The Asia Pacific region and Japan are likely to benefit from a China-led recovery and, as the global economic recovery gathers pace, we are likely to see a resurgence of interest in the UK equity market.
Corporate bonds are likely to continue to perform reasonably well, although downgrades and defaults are likely to increase to levels not seen since the 2008 global financial crisis. An extended low-yield environment should favour investments that offer relatively secure income streams.
The US dollar should remain supported until the outcome of the November presidential election is known but could subsequently become under pressure as fiscal stimulus is implemented and the twin deficit issue returns to the fore.
Past performance is not a guide to future performance. The value of investments may fall as well as rise and investors may not get back the amount invested. Income from investments may fluctuate. Currency fluctuations can also affect performance.
The information contained in this document is provided for use by investment professionals and is not for onward distribution to, or to be relied upon by, retail investors.
The views expressed in this document are those of the fund manager at the time of publication and should not be taken as advice, a forecast or a recommendation to buy or sell securities. These views are subject to change at any time without notice. No guarantee, warranty or representation (express or implied) is given as to the document's accuracy or completeness.
This document is issued for information only by Canada Life Asset Management. This document [is intended to be used as a sales aid and] does not constitute a direct offer to anyone, or a solicitation by anyone, to subscribe for shares or buy units in fund(s). Subscription for shares and buying units in the fund(s) must only be made on the basis of the latest Prospectus and the Key Investor Information Document (KIID) available at https://www.canadalifeassetmanagement.co.uk/
The fund may invest in property funds that may be illiquid and subject to wide price spreads, both of which can impact the value of the fund. The value of the property is based on the opinion of a valuer and is therefore subjective.
Canada Life Asset Management is the brand for investment management activities undertaken by Canada Life Asset Management Limited, Canada Life Limited and Canada Life European Real Estate Limited. Canada Life Asset Management Limited (no. 03846821), Canada Life Limited (no.00973271) and Canada Life European Real Estate Limited (no. 03846823) are all registered in England and the registered office for all three entities is Canada Life Place, Potters Bar, Hertfordshire EN6 5BA. Canada Life Asset Management Limited is authorised and regulated by the Financial Conduct Authority. Canada Life Limited is authorised by the Prudential Regulation Authority and regulated by the Financial Conduct Authority and the Prudential Regulation Authority.
CLI01755
Expiry: 31/03/2021
[1] Deutsche Bank, Markit and Bloomberg