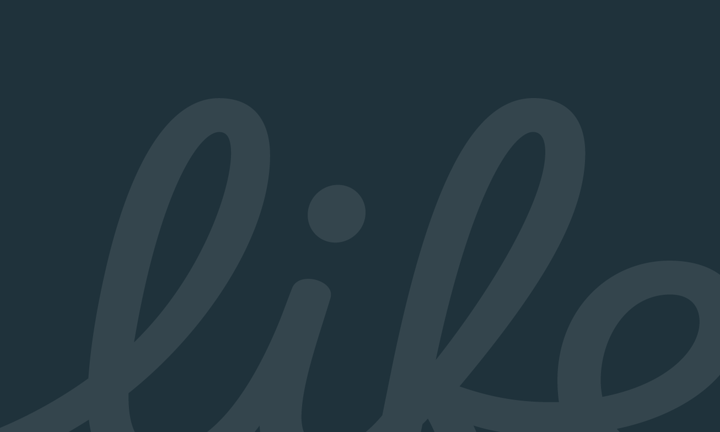 LF Canlife Portfolio III Fund
Q4 2021 LF Canlife Multi-Asset Funds
Fund Update
Next story
LF Canlife Portfolio Funds III-VII
Market overview
Global equities continued to perform well on average during Q4, with developed markets, in particular, being driven by solid economic data and strong corporate earnings.
The emergence of the Omicron variant of Covid-19 dented investor confidence in late November, although these fears began to recede in December when it became clearer that the strain was less severe than expected. Meanwhile, higher inflation in many parts of the world led several major central banks to signal tighter monetary policy, with the Bank of England raising interest rates in December and the US Federal Reserve stating that it will accelerate the pace at which it is unwinding its asset purchasing programme.
Overall, developed markets led the way over the quarter. US equities continued to rise in Q4, with technology stocks performing well. This trend was also notable in Europe.
Equity markets in both the eurozone and the UK went up despite the reintroduction of travel restrictions across the continent. Companies in the utilities and luxury goods sectors were among the stronger performers in Europe, while financial companies and other defensive asset classes outperformed in the UK.
Asia Pacific and emerging markets equities underperformed during the quarter as fears around the variant had a more lasting effect on markets in those regions. China was the worst-performing market in the Asia Pacific region as the Omicron variant, fears of tighter restrictions and jitters in its property market all took their toll on equity markets.
Across the board, inflation rates stood at elevated levels through Q4, with yields pushing higher across all major bond indices. This created expectation that central banks will need to begin unwinding the monetary support packages that were put in place at the beginning of the pandemic, the speed of which may jolt yield curves upwards further.
In the UK, the Bank of England (BoE) raised interest rates to 0.25% in December in its first rate hike in three years. Analysts had anticipated that a rate rise would take place in November, prompting the UK 10-year yield to drop to 0.97% from 1.02% upon the BoE's decision to hold rates for another month.
Corporate bonds generally underperformed their government counterparts across the quarter, as sentiment turned negative following the reintroduction of lockdowns in some parts of Europe and the uncertainty created by the rapid emergence of the omicron variant.
The UK property market continued to perform well in Q4 owing to the continued economic recovery and positive investor sentiment. There was continued divergence between the performance of different sectors and segment in the commercial property market during the quarter, with industrial and retail properties performing well. In the office market, Overall, vacancy rates have risen as a result of lower levels of take-up across all markets and secondary office space coming onto the market. However, prime office space remains in high demand and availability has fallen. With development activity at low levels and demand expected to increase, this should cause vacancy rates to fall in 2022. Overall, rental growth returned to the UK office sector in 2021 and this trend is expected to continue.
Fund Reviews – LF Canlife Portfolios III-VII
Throughout the quarter, the Portfolio Funds continued to invest in line with their strategic asset allocation parameters and risk profiles. There were no significant changes to exposures at a regional or sector level, as the funds are designed to adhere to their strategic allocations.
Each of the funds delivered positive total returns over the quarter, driven largely by solid growth in global equity markets. Underlying holdings that contributed to positive returns include the LF Canlife North America Fund (a major holding in Portfolios V, VI and VII), the funds' allocation to European equities (held in Portfolios IV, V, VI and VII) and the LF Canlife UK Equity and UK Equity Income funds, which are held across the range.
The funds' exposure to UK commercial property REITs also contributed to positive returns, although only to a limited extent given the asset class's relatively small weighting (between 3% and 5%) across all funds.
Outlook
Following a strong year for economic growth, our expectation is that the recovery continues in 2022 as the world returns to pre-pandemic levels of output. Nevertheless, we believe the opening months of the year will be more challenging for investors as we enter a phase of tightening monetary policy and increased risk of a stock market correction. Since bottoming out in early 2020, global stock markets have risen a long way during the pandemic and valuations are therefore on the elevated side, particularly in developed markets. This, combined with persistent inflation and rising interest rates, increase the possibility of a pullback.
During the fourth quarter major central banks departed from their supportive stance and pivoted towards tighter monetary policy as inflation spiked. The Bank of England raised its benchmark interest rate in December, but perhaps more significantly, the US Federal Reserve stated that it will accelerate the tapering of asset purchases and raise interest rates in 2022. Given these moves, we expect a global rise in bond yields as well and heightened volatility in stock markets, particularly in Asia Pacific and emerging markets, as well as in high-growth companies.
The key risks to our base case of sustained recovery in 2022 relate to the pandemic and the path of monetary police.  The expectation among analysts is that global supply chain bottlenecks will begin to ease; however further restrictions across the Asian market, and China more specifically, may scupper this and cause more disruption in global trade. This would create the potential for inflation to remain above targets and justify stronger reaction from central banks, which includes steeper interest rate hikes.
Important Information
Past performance is not a guide to future performance. The value of investments may fall as well as rise and investors may not get back the amount invested. Income from investments may fluctuate. Currency fluctuations can also affect performance.
The information contained in this document is provided for use by investment professionals and is not for onward distribution to, or to be relied upon by, retail investors. No guarantee, warranty or representation (express or implied) is given as to the document's accuracy or completeness. The views expressed in this document are those of the fund manager at the time of publication and should not be taken as advice, a forecast or a recommendation to buy or sell securities. These views are subject to change at any time without notice. This document is issued for information only by Canada Life Asset Management. This document does not constitute a direct offer to anyone, or a solicitation by anyone, to subscribe for shares or buy units in fund(s). Subscription for shares and buying units in the fund(s) must only be made on the basis of the latest Prospectus and the Key Investor Information Document (KIID) available at https://www.canadalifeassetmanagement.co.uk/
LF Canlife Portfolio Funds may invest in property funds that may be illiquid and subject to wide price spreads, both of which can impact the value of the fund. The value of the property is based on the opinion of a valuer and is therefore subjective.
Canada Life Asset Management is the brand for investment management activities undertaken by Canada Life Asset Management Limited, Canada Life Limited and Canada Life European Real Estate Limited. Canada Life Asset Management Limited (no. 03846821), Canada Life Limited (no.00973271) and Canada Life European Real Estate Limited (no. 03846823) are all registered in England and the registered office for all three entities is Canada Life Place, Potters Bar, Hertfordshire EN6 5BA. Canada Life Asset Management Limited is authorised and regulated by the Financial Conduct Authority. Canada Life Limited is authorised by the Prudential Regulation Authority and regulated by the Financial Conduct Authority and the Prudential Regulation Authority.
CLI02034 Expiry on 31/01/2023