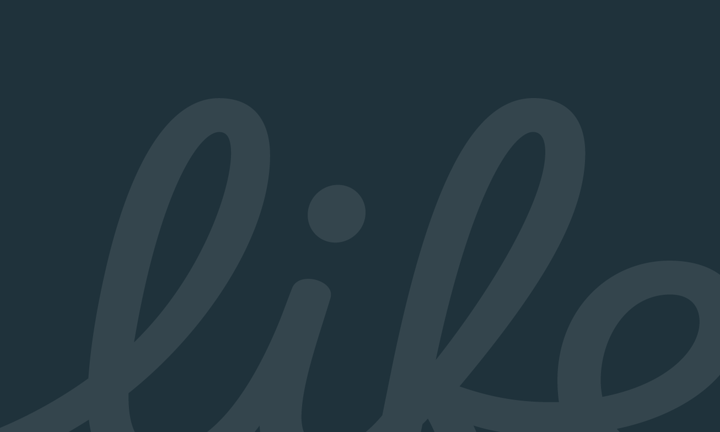 LF Canlife Portfolio III Fund
Q1 2022 LF Canlife Multi-Asset Funds
Fund Update
Next story
Q1 2022 LF Canlife Portfolio III-VII Funds
Market overview
During the first quarter of 2022, markets became increasingly volatile due to a series of geopolitical headwinds that included the ongoing pandemic, rising inflation and Russia's invasion of Ukraine. While the pandemic and the Omicron variant of Covid-19 continued to affect economies and supply chains, financial markets largely shrugged off the concerns and instead placed greater focus on high inflation and the prospect of interest rate hikes.
In February, Russia's invasion of Ukraine shifted attention away from the pandemic and towards Eastern Europe, where a humanitarian crisis was unfolding. Most major economies sought to deter Russia's actions by imposing a swathe of sanctions; however, as one of the world's largest exporters of oil, gas and wheat, concerns about supply constraints caused many commodity prices to rise during the quarter. 
In addition to a more localised disruption of the supply chain, the war in Ukraine compounded the inflation problem and caused inflation rates to spike to multi-decade highs in some countries. Many central banks reacted by raising interest rates over the quarter, including the Bank of Canada, Bank of England and the US Federal Reserve.
Interest rate hikes from central banks took their toll on financial markets over the quarter. In the US, stock markets dipped into correction territory in February, having fallen by more than 10% from the recent peaks. The high-growth technology sector fared even worse, having fallen by more than 20% in March from its peak in November 2021. The UK stock market was one of the only major global markets to generate positive returns over the quarter, driven largely by a large number of companies in the oil, mining, healthcare and banking sectors.
Global bond markets endured one of their worst quarters for decades, as rising interest rates pushed down prices for benchmark government bonds, causing their yields to rise. Corporate bonds underperformed government bonds as spreads widened (the difference between yields on government bonds and corporate bonds).
Fund Review 
Throughout the quarter, as the global bond market struggled (with yields rising as prices fell), the fund gradually developed an organic underweight to fixed income. We sought to remedy by purchasing a range of, predominately, investment grade bonds of various maturity levels. In particular, we added bonds from more cyclical industries that offered exposure to the reopening of global economies from issuers such as Gatwick Airport, BMW and Volkswagen.
We have also been adding to our alternatives allocation over the past year, having been mindful of the headwinds facing global equities and fixed income. During this quarter we initiated investments in a trio of investment trusts within the renewable energy and infrastructure sectors: Greencoat UK Wind PLC, JLEN Environmental Assets Group and BBGI.
Given the pressure on gas prices and the government's shift towards alternative energy sources, we had already been building out the portfolio's exposure to renewables, most pertinently in the UK, where much of the globe's wind power is produced.
We also took profits on several high-performing holdings, such as BHP Billiton, a metals mining company, and ASML, which produce semiconductors. Both companies had performed strongly over the period, which provided an opportunity to crystallise some gains whilst realigning the shape of the portfolio.
Outlook
While stock markets appear to have priced in much of the negativity surrounding longer-lasting inflation and Russia's ongoing invasion of Ukraine, there remains a great deal of uncertainty.
There is no sign of the war ending in the near future, and tensions between Russia and the West could boil over at any stage. This, paired with the ongoing supply chain shortages coming out of Asia, suggests that inflation may linger for much longer than originally expected.
To this point, both the Bank of England and the Fed have forecasted further interest rate rises throughout the year, which may have a negative effect on investor sentiment towards certain areas of the equity market.
From a portfolio perspective, we are aware of the current market and economic backdrop, and believe that now is the time to proceed with caution. Nevertheless, we remain poised to deploy capital into sectors that may add value.
As we continue to take profits from some of our higher performing assets, we anticipate recycling the proceeds into longer-term themes such as energy transition, pinpointing themes that may be further up the supply chain, such as battery storage.
Important Information
Past performance is not a guide to future performance. The value of investments may fall as well as rise and investors may not get back the amount invested. Income from investments may fluctuate. Currency fluctuations can also affect performance.
The information contained in this document is provided for use by investment professionals and is not for onward distribution to, or to be relied upon by, retail investors. No guarantee, warranty or representation (express or implied) is given as to the document's accuracy or completeness. The views expressed in this document are those of the fund manager at the time of publication and should not be taken as advice, a forecast or a recommendation to buy or sell securities. These views are subject to change at any time without notice. This document is issued for information only by Canada Life Asset Management. This document does not constitute a direct offer to anyone, or a solicitation by anyone, to subscribe for shares or buy units in fund(s). Subscription for shares and buying units in the fund(s) must only be made on the basis of the latest Prospectus and the Key Investor Information Document (KIID) available at https://www.canadalifeassetmanagement.co.uk/

LF Canlife Diversified Monthly Income Fund may invest in property funds that may be illiquid and subject to wide price spreads, both of which can impact the value of the fund. The value of the property is based on the opinion of a valuer and is therefore subjective.
Canada Life Asset Management is the brand for investment management activities undertaken by Canada Life Asset Management Limited, Canada Life Limited and Canada Life European Real Estate Limited. Canada Life Asset Management Limited (no. 03846821), Canada Life Limited (no.00973271) and Canada Life European Real Estate Limited (no. 03846823) are all registered in England and the registered office for all three entities is Canada Life Place, Potters Bar, Hertfordshire EN6 5BA. Canada Life Asset Management Limited is authorised and regulated by the Financial Conduct Authority. Canada Life Limited is authorised by the Prudential Regulation Authority and regulated by the Financial Conduct Authority and the Prudential Regulation Authority.
CLI02089 Expiry on 30/04/2023