While most of us ended 2019 engrossed in Britain's General Election and the fate of Brexit, the property industry continued to show its resilience and look beyond 2020 with increasing demand from occupiers and investors for more sustainable, high-tech and people-focused office space. 2019 showed not only how technological advancements are forcing more radical change but also how property landlords who don't adapt could soon be left behind.  As we enter the 2020s, the pressure to futureproof buildings, new and existing, is only going to become more crucial. 
Designated drivers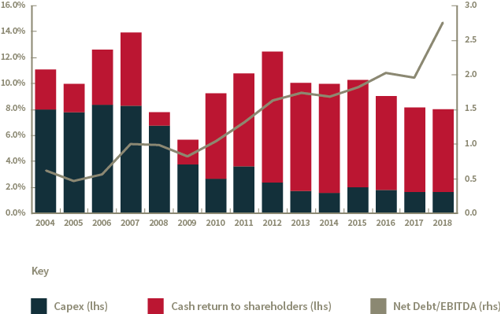 From the School Strikes for Climate and Extinction Rebellion protests to the new and comprehensive European Green Deal, 2019 could be remembered as a tipping point for change. Despite all the Brexit noise, in July the UK became the first G20 country to write into law a target to bring greenhouse gas emissions down to net zero by 2050. The legislation included ambitious proposals to improve the energy efficiency of commercial buildings, with the aim of saving businesses around £1bn per year in energy costs by 2030. 
The Better Buildings Partnership (BBP), a non-profit collaboration of UK commercial property companies working to improve the sustainability of existing building stock, subsequently formed the Climate Change Commitment to deliver net zero buildings by 2050. By the end of the year, the BBP had 24 major property owners representing £350bn AUM as signatories.
Momentum more broadly within the financial services industry has also been building up all year with, for example, Mark Carney, the Governor of the Bank of England, urging policy makers and financial firms around the globe to invest more in energy efficiency and decarbonisation technologies: "The stakes are undoubtedly high, but the commitment of all actors in the financial system to act on these recommendations will help avoid a climate-driven 'Minsky moment' – the term we use to refer to a sudden collapse in asset prices," he said in an open letter. The BoE also announced in late December that it would be conducting institutional stress tests against immediate and transitional risks related to climate change from 2021 for both banks and insurers.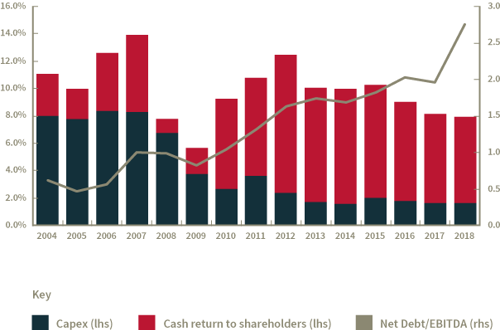 A report published in 2019 by the Urban Land Institute (ULI) – a research and educational organisation for land owners and the built environment – echoed this. ULI's CEO Edward Walter stated: "Building for resilience on a portfolio, property and citywide basis is paramount to staying competitive. Factoring in climate risk is the new norm for our industry".
Coincidentally, as Canada Life Asset Management nearly doubled its GRESB* score this year, GRESB itself celebrated its 10th anniversary with the total average score in its annual assessment improving again; this time from 68 in 2018 to 72 in 2019. Set up by a group of large pension managers, Global Real Estate Sustainability Benchmarks' participants have grown from 198 to 1,005 over the past decade, making it one of the main industry ESG benchmarks for real estate and infrastructure investments around the world and showing that institutional capital is increasingly acknowledging property's critical role in decarbonising and creating a more sustainable future.  
Nevertheless, with the past year's record high temperatures and extreme weather taking its toll on property, the overall economy as well as public health, the urgency of meeting the UN's 2030 Sustainable Development Goals (SGDs) means even more drastic change is needed. Catastrophic floods, fires and storms around the world proved that the scale of change necessary to meet the UNFCCC's Paris Agreement's central aim of keeping global warming below 2 degrees Celsius after 2020 has become so challenging that no property whether office, industrial, retail or home will be unaffected. Carbon emissions in 2018 alone rose 1.7% to the highest level since 2013, and in early 2019 the World Meteorological Organisation confirmed that 2015-2018 were the four hottest years ever recorded.
Furthermore, as investment in refurbishments and new designs for sustainable buildings picked up pace in 2019, most were only with larger property companies working on high profile Central London multi-use buildings. "I'd add a plea for sustainability to be embedded within the core content of post graduate real estate courses. Just imagine if all those bright minds had sustainability as a core skill before they even entered the workplace," stated Sarah Ratcliffe, CEO of the BBP, in a recent post. In December, she also pointed out that with 70% of building emissions coming from occupiers' activities, engagement between owners and occupiers is critical. "Getting owners and occupiers to coalesce around the shared agenda of delivering zero carbon buildings is not only about combating climate change. It's a vital step forward in transforming a combative, transactional-based relationship into a collaborative pursuit of environmental, social and economic value for owners, occupiers and all of their stakeholders."
Cities, particularly in Europe, still lead the transition towards sustainability in this regard because as the biggest polluters they are able to see the rewards of forcing property owners to use renewable energy – from better public health and job markets to enhanced profits for businesses and stronger budgets for municipal governments. Barcelona, for example, was one of the first cities to require new and renovated buildings to use solar energy to supply a minimum of 60% of their running hot water needs, according to REN21, a think tank and global multi-stakeholder network focused on renewable energy policy. The next project in line in this Mediterranean city is a solar cooling network which was expected to start operating by the end of 2019.
In November 2019, Rana Adib, REN21's Executive Secretary, said in a press release: "If cities alone were to decide, today's climate and energy politics would look totally different." A recent UN report, also released in November 2019, put it bluntly: "Countries have collectively failed to stop the growth in greenhouse gas emissions, meaning that deeper and faster cuts are now required in order to meet the Paris Climate Change Agreement goal of limiting temperature rises to 1.5 degrees Celsius."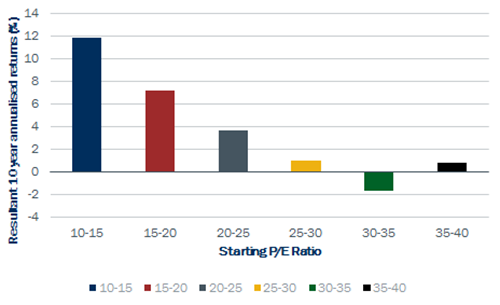 Source: The Embodied Carbon Review, 2018, Bionova Ltd. 
The advent of proptech  
Sustainable developments and refurbishments have also been augmented by new technologies designed to improve energy efficiency and cut embodied carbon. From photovoltaic panels to energy monitoring sensors, the use of AI and the 'Internet of Things' has come a long way in the past year to help futureproof buildings and in return deliver savings for occupiers and asset value protection for owners. Google's partnership with London-based DeepMind to develop AI that teaches itself how to use the bare minimum amount of energy necessary to cool data centres is a prime example. Blockchain technology is also being employed by property companies and investors to measure the effects in a 'climate accounting' way.  
Other applications vary from employing satellite imagery, swarm solutions and drones that massively improve emergency responses to other new technologies that actually replace pollutant construction materials. Disruptive innovation such as these are still in their infancy but the impact on saving lives, mitigating property damage and reducing carbon emissions has proved significant.
However, while the London-based World Cement Association (WCA) has taken large steps over the past couple of years in collaborating with members, governments and scientists to write a universal roadmap to reduce carbon emissions, it recently warned that more must be done to meet the Paris Climate Change Agreement. In a November 2019 blog, it stated that although the industry has progressed with energy efficiency, waste heat recovery and alternative fuels, the industry will not be able to meet the UN's 2030 Sustainable Development Goals without new technologies and more cooperation between society, politicians and the industry in connecting them into cement plants. To help with implementation, the WCA is holding more forums where members can share data and best practice on specific topics, for example, on advanced milling technologies or use of AI.
One recent innovation worth noting came in September 2019 when a team of researchers at MIT in Boston said they had devised a new way of manufacturing cement that could eliminate carbon emissions altogether and even create some other useful products in the process. This could be ground-breaking since cement accounts for around 8% of all greenhouse gases. To put that into context, if cement production were a country it would be the world's third largest greenhouse gas emitter. 
Next step
While this growing commitment to combat climate change made 2019 a pivotal year, the effort remains disjointed. New technologies to detect and measure climate risks have proliferated, for example, but the next essential step for the property industry is to share and standardise the data. The hope is that 2020 will prove to be a year of greater cooperation not only in connecting these new technologies into the supply chain but also making sure they are properly implemented and tracked.
* GRESB is an investor driven organization assessing the sustainability performance of real asset sector portfolios and assets. The 2019 real estate benchmark covers more than 1,000 property companies, real estate investment trusts (REITs), funds, and developers. Its coverage for infrastructure includes more than 500 infrastructure funds and assets. Combined, GRESB represents USD 4.5 trillion in real asset value as of 18/12/2019
Important information
The value of investments may fall as well as rise and investors may not get back the amount invested.
The information contained in this document is provided for use by investment professionals and is not for onward distribution to, or to be relied upon by, retail investors. No guarantee, warranty or representation (express or implied) is given as to the document's accuracy or completeness. The views expressed in this document are those of the fund manager at the time of publication and should not be taken as advice, a forecast or a recommendation to buy or sell securities. These views are subject to change at any time without notice. This document is issued for information only by Canada Life Asset Management. Please note that while Canada Life Asset Management and Canada Life Limited are regulated as stated below, property management and the provision of commercial mortgages are not regulated activities.
Canada Life Asset Management is the brand for investment management activities undertaken by Canada Life Asset Management Limited, Canada Life Limited and Canada Life European Real Estate Limited. Canada Life Asset Management Limited (no. 03846821), Canada Life Limited (no.00973271) and Canada Life European Real Estate Limited (no. 03846823) are all registered in England and the registered office for all three entities is Canada Life Place, Potters Bar, Hertfordshire EN6 5BA. Canada Life Asset Management is authorised and regulated by the Financial Conduct Authority. Canada Life Limited is authorised by the Prudential Regulation Authority and regulated by the Financial Conduct Authority and the Prudential Regulation Authority.
CLI01546 Expiry 31/12/2020