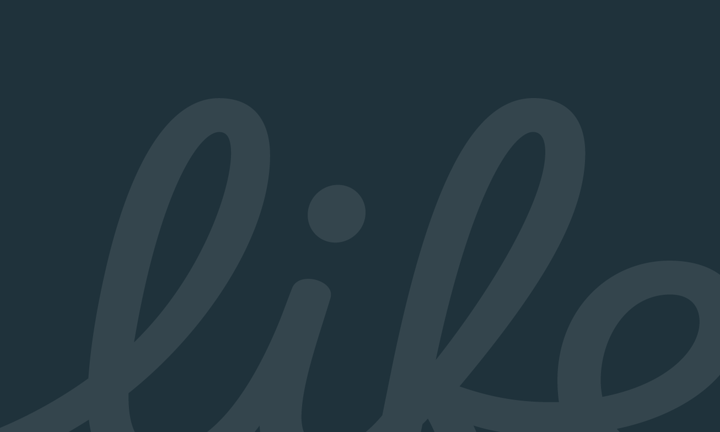 LF Canlife Sterling Liquidity Fund
Q2 2021 LF Canlife Sterling Liquidity Fund
Fund Update
Next story
Daily reinvention, daily decisions

The flow of maturities in a liquidity fund means it must be constructed and re-constructed on a daily basis. We are actively making calls on the direction and the value of money markets each and every day.
There are times when the decision-making process can be easier than others, but each market presents its own challenges and opportunities. Even the current flat curve, where we see a mere 6bps of curve between overnight SONIA (0.05%) and 12-month SONIA (0.11%), has its pros and cons.
Our job is the daily comparison of assets within the market, how they fit into our portfolio and the benefit of those assets to the portfolio over the duration of their holding.
In doing so, we are guided by five tenets of portfolio construction: daily liquidity, enhancement of yield through selective assets, additional liquidity through high quality assets, stability of pricing and the addition of short-dated corporate paper and certificates of deposit to fill gaps in maturities.
Finding the right mix is a question of balancing the very different attributes of the assets available to us.
Overnight deposits can be subject to banks' borrowing requirements and capital positions whilst often, by their very nature, being the lowest yielding assets in the Fund. Highly liquid assets should be compared with lower-rated alternatives to ensure that any loss of yield is adequately compensated by the quality of the liquidity. Stability of pricing is also important. Floating rate notes (FRNs) can help with this as they are less sensitive to interest rate movements but, again, this may come at the expense of yield. Meanwhile, the shorter term but lower yields of commercial paper and certificates of deposit must be weighed against the yield opportunities of longer-dated assets.
However, the selection of fixed income assets possibly presents us with the greatest challenge in these low yielding and uncertain times. 2021 began with elevated bond prices and concerns that the Bank of England might move to negative base rates. As the prospect of negative rates receded, opportunities to add yield appeared but – and this is the 64m dollar question – when should you buy those assets? It is incredibly difficult to pick the bottom of the market. Instead, we aim to add higher yielding assets carefully as and when they reach levels where they will add long-term value to the Fund. This is something we can know, enabling us to be approximately right rather than run the risk of being precisely wrong.
The recent focus on inflation, particularly in the UK and US, has seen discussion on both sides of the Atlantic about how to deal with the enormous amount of quantitative easing (QE) that is in place. Even though actual interest rate movements may still be just over the horizon, the markets have taken on board rhetoric about ending QE.
This has caused yields to rise and presented opportunities to add new assets, which is all to the good. However, real life in the markets is rarely straightforward, as we have seen recently with a downward shock to gilt prices on the back of higher-than-anticipated inflation numbers being followed by a rapid over-compensating upward move in gilt prices as markets reacted to renewed Covid-19 concerns.
When considering our longer-dated purchases, we must always consider current circumstances while also taking into account what a holding's future value would be if a rate rise were to occur sooner than we or the market expect. As ever, we will continue to manage the Fund on a diversified, high quality and highly liquid basis, with a measured balance between fixed and floating assets, adding yield assets when the liquidity balance of the Fund allows.
Important Information
Past performance is not a guide to future performance. The value of investments may fall as well as rise and investors may not get back the amount invested. Income from investments may fluctuate.
The information contained in this document is provided for use by investment professionals and is not for onward distribution to, or to be relied upon by, retail investors. No guarantee, warranty or representation (express or implied) is given as to the document's accuracy or completeness. The views expressed in this document are those of the fund manager at the time of publication and should not be taken as advice, a forecast or a recommendation to buy or sell securities. These views are subject to change at any time without notice. This document is issued for information only by Canada Life Asset Management. This document does not constitute a direct offer to anyone, or a solicitation by anyone, to subscribe for shares or buy units in fund(s). Subscription for shares and buying units in the fund(s) must only be made on the basis of the latest Prospectus and the Key Investor Information Document (KIID) available at https://www.canadalifeassetmanagement.co.uk/
The LF Canlife Sterling Liquidity Fund is a UCITS scheme and a standard variable net asset value (VNAV) money market fund (MMF). The MMF is not a guaranteed investment, nor does it receive external support to guarantee its liquidity. Unlike bank deposits, investment in MMFs can fluctuate and investors' capital is at risk.
Canada Life Asset Management is the brand for investment management activities undertaken by Canada Life Asset Management Limited, Canada Life Limited and Canada Life European Real Estate Limited. Canada Life Asset Management Limited (no. 03846821), Canada Life Limited (no.00973271) and Canada Life European Real Estate Limited (no. 03846823) are all registered in England and the registered office for all three entities is Canada Life Place, Potters Bar, Hertfordshire EN6 5BA. Canada Life Asset Management Limited is authorised and regulated by the Financial Conduct Authority. Canada Life Limited is authorised by the Prudential Regulation Authority and regulated by the Financial Conduct Authority and the Prudential Regulation Authority.
CLI01924 Expiry on 23/07/2022