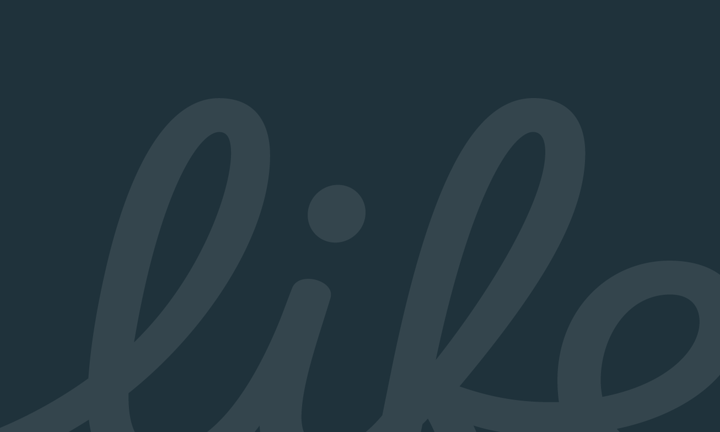 LF Canlife Sterling Liquidity Fund
Q1 2021 LF Canlife Sterling Liquidity Fund
Fund Update
Next story
Liquidity: It's a two-way thing

The key to providing liquidity lies in assets that have well-established markets with two-way pricing.

When selecting investments, we first consider assets' liquidity, followed by their risk/reward profile and market impact. We also consider where the best value can be attained in terms of asset types. For example, one-year fixed income bonds can often be bought at yields far above those available for directly issued commercial paper. At other times, we have seen treasury bills being more attractive than commercial paper, not only for their liquidity but also in terms of yield.

We believe the key to providing liquidity lies in buying assets that have an established market of two-way pricing. It follows that our philosophy at CLAM is to hold some high-quality fixed and floating rate bonds to provide suitable yields on a risk/reward basis and the high degree of liquidity we require for the LF Canlife Sterling Liquidity Fund. We choose this approach because of the transparent two-way pricing of these assets, something which is not a feature of short-dated commercial paper and certificates of deposit markets.

Don't get me wrong – both commercial paper and certificates of deposit have an important part to play in the structure of a money market fund by adding diversification and yield whilst augmenting the maturity ladder, particularly in the sub-one-month period or year-end planning. In the commercial paper section of the portfolio we recently added BPI Finance EUCP, maturing in January 2022 at a yield in excess of many AA- and A+ rated banks. Indeed, there are times when commercial paper and certificates of deposit outperform their bond equivalents.
The returns from our holdings of fixed income bonds in 2020 exceeded our expectations primarily because of their rapid price increase in the last six weeks of the year. This movement looked somewhat over-stated by year end and the first quarter of 2021 saw bond prices fall back as fear of Brexit and COVID-19 waned, which in turn caused the Fund's price to stagnate. The shift in sentiment encouraged more upbeat press releases from the Bank of England's Monetary Policy Committee (MPC) members regarding the economy and further rate cuts, through which the whole SONIA forward curve returned to positive territory in February.

We said earlier that comparing different asset types was a key part of the selection process. The shift in sentiment that accompanied bond re-pricing this year has enabled us to re-evaluate the options available and add some comparably high-yielding assets during Q1 2021. These include a Nationwide 2¼ 29/04/2022 bond at 0.318%, bought when Nationwide were issuing commercial paper at 0.06%, and FMS Wertmanagement 0⅞ 14/02/2022 (real estate bonds backed by the German Federal Government) issued at levels in excess of direct commercial paper issuance from AA-/A+ rated banks. We firmly believe that having a highly liquid, high-quality portfolio is the only way forward and we continue to search out assets meeting these criteria.
Although the MPC has not ruled out the negative interest rate option, we believe the success to date of the UK's immunisation programme and its positive benefits on the UK economy will mean that negative rates will not be required. Indeed, the markets are now looking upwards and the debate is turning to when rates might increase. Inflation will play a part in this, but only if the MPC believe it will become structural rather than temporary.

Our job is to interpret whether an interest rate rise will happen in 2022, 2023 or not at all. With so much unclear at this time and no imminent rate movement expected, we will continue to add select long-dated fixed income bonds where we see that their value will be beneficial throughout their tenure. At the same time, we will also increase our exposure to floating rate notes to benefit from any movement in SONIA associated with the expectation of such a rate rise.

Important Information

Past performance is not a guide to future performance. The value of investments may fall as well as rise and investors may not get back the amount invested. Income from investments may fluctuate.

The information contained in this document is provided for use by investment professionals and is not for onward distribution to, or to be relied upon by, retail investors. No guarantee, warranty or representation (express or implied) is given as to the document's accuracy or completeness. The views expressed in this document are those of the fund manager at the time of publication and should not be taken as advice, a forecast or a recommendation to buy or sell securities. These views are subject to change at any time without notice. This document is issued for information only by Canada Life Asset Management. This document does not constitute a direct offer to anyone, or a solicitation by anyone, to subscribe for shares or buy units in fund(s). Subscription for shares and buying units in the fund(s) must only be made on the basis of the latest Prospectus and the Key Investor Information Document (KIID) available at https://www.canadalifeassetmanagement.co.uk/ 

The LF Canlife Sterling Liquidity Fund is a UCITS scheme and a standard variable net asset value (VNAV) money market fund (MMF). The MMF is not a guaranteed investment, nor does it receive external support to guarantee its liquidity. Unlike bank deposits, investment in MMFs can fluctuate and investors' capital is at risk.

Canada Life Asset Management is the brand for investment management activities undertaken by Canada Life Asset Management Limited, Canada Life Limited and Canada Life European Real Estate Limited. Canada Life Asset Management Limited (no. 03846821), Canada Life Limited (no.00973271) and Canada Life European Real Estate Limited (no. 03846823) are all registered in England and the registered office for all three entities is Canada Life Place, Potters Bar, Hertfordshire EN6 5BA. Canada Life Asset Management Limited is authorised and regulated by the Financial Conduct Authority. Canada Life Limited is authorised by the Prudential Regulation Authority and regulated by the Financial Conduct Authority and the Prudential Regulation Authority.

CLI01861 Expiry on 16/04/2022