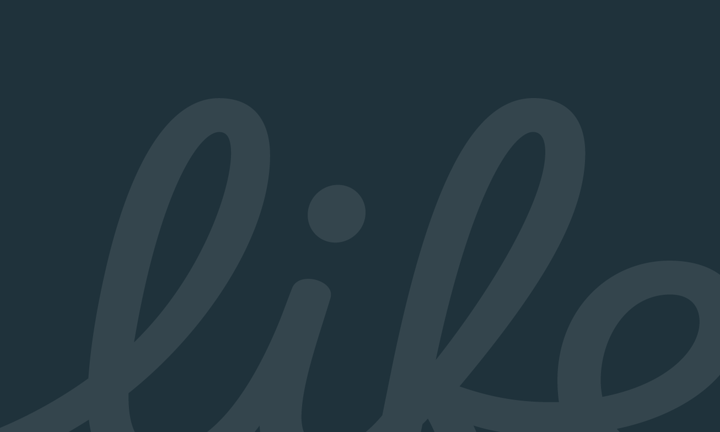 LF Canlife Sterling Liquidity Fund
Q1 2022 LF Canlife Sterling Liquidity
Fund Update
Next story
Market overview
Through our prudent planning and bank relationships, the fund entered 2022 with 12.3% invested in overnight deposits and a ladder of one-week liquidity positions as our standard approach to potential outflows. From a positioning perspective, we maintain a consistent approach to investment and sector allocation. However, the portfolio has the flexibility to adjust weightings where we believe value will be added.
In the first quarter of 2022, many covered and SSA bonds (sovereigns, supranationals and agencies) in the portfolio matured and, given the changing environment, we used the proceeds from these to add to our short commercial paper (CP) and certificates of deposit (CD) holdings to augment our liquidity provision while also anticipating rate rises over the short term.
This enabled the fund to reduce its duration and be overweight in short-dated assets. However, the speed with which the market priced in future Bank of England interest rate hikes meant that the fixed income assets within the fund re-priced downward. As a result, the fund underperformed the Sterling Overnight Index Average (SONIA) so far in 2022, principally because of the BoE's 0.15% rate hike in December followed by two rate hikes of 0.25% in February and March. This was not unexpected, as SONIA has a duration of zero whereas the fund holds longer dated assets (up to 13 months maturity) and will take time to reinvest maturity proceeds to catch up.
Looking at the wider market, throughout the first three months of 2022, it was increasingly evident that higher inflation had become embedded within the economy, going so far as reaching 7% in March. With inflation still rising, the BoE is likely to continue to hike its base rate and the yield curve is already pricing in a fairly aggressive pace of rate rises. For example, at the start of the quarter, the market was pricing in another three hikes to take base rate to 1% by the end of the year. However, by 31 March, the market was pricing in an additional five hikes to take the base rate to 2% by the end of this year.
This is a more aggressive re-pricing than we expected. We believe the BoE will be reluctant to continually raise rates and will pause this year rather than risk a recession. This should stabilise short yields and, in this environment, the fund should be in a position to start delivering yields in excess of SONIA.
Portfolio activity
In terms of portfolio positioning, we have picked up yield when it has been attractive to do so, but any such investments are done cautiously with one eye on the potential for interest rate hikes over and above expectations. We continue to favour covered and SSA assets, but have been building short CP and CD positions, and will look to build fixed-rate note (FRN) holdings further as protection in a rising rate world. Where we have been unable to follow our preferred option of adding SSA assets, we have opted to add specific assets that add value in one or both of yield and planning.
During the quarter, we added a certificate of deposit from Société Générale in the secondary market that enhances yield in the fund and matures at the time of an expected outflow and one from Rabobank to assist with year-end liquidity planning. We also added an AA rated short-dated bond from Anglian Water as it offered enhanced yield compared to other corporate bonds.
Important Information
Past performance is not a guide to future performance. The value of investments may fall as well as rise and investors may not get back the amount invested. Income from investments may fluctuate.
The information contained in this document is provided for use by investment professionals and is not for onward distribution to, or to be relied upon by, retail investors. No guarantee, warranty or representation (express or implied) is given as to the document's accuracy or completeness. The views expressed in this document are those of the fund manager at the time of publication and should not be taken as advice, a forecast or a recommendation to buy or sell securities. These views are subject to change at any time without notice. This document is issued for information only by Canada Life Asset Management. This document does not constitute a direct offer to anyone, or a solicitation by anyone, to subscribe for shares or buy units in fund(s). Subscription for shares and buying units in the fund(s) must only be made on the basis of the latest Prospectus and the Key Investor Information Document (KIID) available at https://www.canadalifeassetmanagement.co.uk/
The LF Canlife Sterling Liquidity Fund is a UCITS scheme and a standard variable net asset value (VNAV) money market fund (MMF). The MMF is not a guaranteed investment, nor does it receive external support to guarantee its liquidity. Unlike bank deposits, investment in MMFs can fluctuate and investors' capital is at risk.
Canada Life Asset Management is the brand for investment management activities undertaken by Canada Life Asset Management Limited, Canada Life Limited and Canada Life European Real Estate Limited. Canada Life Asset Management Limited (no. 03846821), Canada Life Limited (no.00973271) and Canada Life European Real Estate Limited (no. 03846823) are all registered in England and the registered office for all three entities is Canada Life Place, Potters Bar, Hertfordshire EN6 5BA. Canada Life Asset Management Limited is authorised and regulated by the Financial Conduct Authority. Canada Life Limited is authorised by the Prudential Regulation Authority and regulated by the Financial Conduct Authority and the Prudential Regulation Authority.
Expiry 30/04/2023
CLI02085