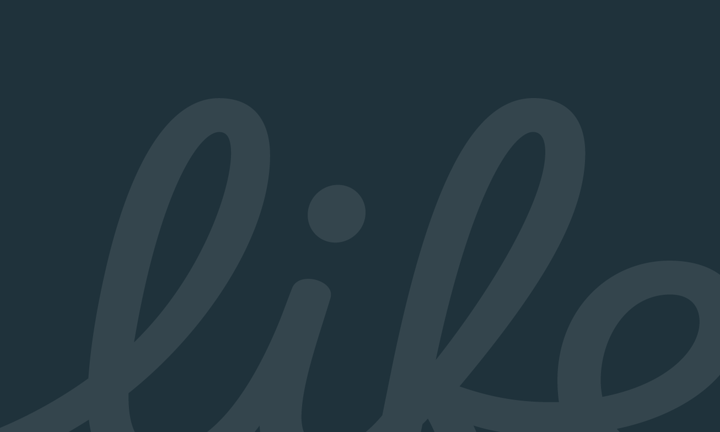 LF Canlife Sterling Liquidity Fund
Q3 2021 LF Canlife Sterling Liquidity Fund
Fund Update
Next story
Inflation: what is the right kind and the right level?
The rapidly evolving outlook for inflation is presenting the Bank of England with tough choices.
One of the Bank of England's (BoE's) key pillars of inflation management is its CPI target of 2%, with a 1% leeway on either side. Since introducing this target in 1998, the BoE has largely been successful in staying within these self-imposed parameters. However, in times of uncertainty and market stress, the Bank has been willing to permit some temporary under- or overshooting of its inflation target in the name of maintaining a stable long-term approach to managing inflation.
This is such a time, and the UK is not alone in experiencing a spike in inflation. Worldwide, economies are emerging from their coronavirus lockdowns and experiencing pent-up demand just as bottlenecks in global supply-chains, also a result of lockdowns, are constraining supply. The UK faces some additional challenges, a number of which provide further gas for the inflationary balloon, and some which might actually help deflate some inflationary excess.
Wage inflation - the key ingredient for a sustained rise in overall inflation - is rising in the UK, partly because of lower levels of immigration contributing to a shortage of workers. When this is added to an upcoming national insurance hike and soaring fuel bills, it is a recipe for higher manufacturing and service costs, which must at some point be passed on to consumers.
On the deflationary side, a reversal of the uplifted universal credit policy and the end of the government's furlough scheme, both of which were implemented to stave off hardship and financial collapse in some industry sectors, could bolster the number of people looking for work and thereby go some way to counterbalance wage inflation.
All of the above has led the inflation picture to evolve rapidly this autumn, presenting the BoE's Monetary Policy Committee (MPC) with some tough choices. Throughout September the MPC maintained that inflation pressures would be temporary, whilst also reiterating that a robust economic recovery could require some modest tightening. Just one month later we are seeing greater concern, both among MPC members and in the markets, that inflation could reach 4% by the end of 2021 and remain above this level until the second quarter of 2022.
The emphasis on tightening is now very much on base rate movements first and quantitative easing (QE) secondly. Whilst the message from September's MPC meeting was that they want the UK's base rate to move to 0.50% before looking at QE, recent comments (particularly from Andrew Bailey) have seen the market bring forward its expectation for a first rate rise from mid-2022 to this year. Overall, the market is now anticipating 100 basis points of rates hikes before the end of 2022.
This appears excessive, given that MPC members have not yet voted for any rate hikes at all and are also voicing concerns that the economy has yet to return to pre-pandemic levels. Indeed, some of the more doveish members are still of the opinion that the inflationary spike will be transitory. It can be argued that many of the inflation catalysts are supply-driven rather than demand-driven. If, for example, semiconductor supply is back to normal as anticipated for next year, sectors such as carmakers will see an increase in supply, whereupon prices will surely fall.
Many market commentators argue that a base rate of 0.50% will do little to head off the trend towards higher inflation. Market movements suggest that many investors agree. Whatever the truth of the matter, the BoE now finds itself about to perform a precarious balancing act in which too few rate hikes won't dampen inflation and too many could derail the post-pandemic economic recovery.
In managing the LF Canlife Sterling Liquidity Fund, however, we do not have the luxury of being commentators. Instead, we must act ahead of time to plan for a range of possible outcomes. As ever, our approach to navigating the current challenges we face is focused on ensuring short term liquidity, seeking good quality investments and adding yield when and where we believe that the risk/return equation justifies it.
In September and early October we allowed the weighted average life (WAV) of the Fund to shorten in order to lessen the impact of rising yields. At the same time, we added to floating rate notes (FRNs), which will benefit the portfolio in the event of rising interest rates.
Since then, however, we have seen a further uptick in yields that suggests to us that they are probably close to their peak for the time being. With this in mind, we have added one-year positions in the European Investment Bank and FMS Wertmanagement (the German federal government's winding-up institution for commercial property and infrastructure assets), enabling us to take advantage of the yields currently on offer in AAA rated assets.
Important Information
Past performance is not a guide to future performance. The value of investments may fall as well as rise and investors may not get back the amount invested. Income from investments may fluctuate.
The information contained in this document is provided for use by investment professionals and is not for onward distribution to, or to be relied upon by, retail investors. No guarantee, warranty or representation (express or implied) is given as to the document's accuracy or completeness. The views expressed in this document are those of the fund manager at the time of publication and should not be taken as advice, a forecast or a recommendation to buy or sell securities. These views are subject to change at any time without notice. This document is issued for information only by Canada Life Asset Management. This document does not constitute a direct offer to anyone, or a solicitation by anyone, to subscribe for shares or buy units in fund(s). Subscription for shares and buying units in the fund(s) must only be made on the basis of the latest Prospectus and the Key Investor Information Document (KIID) available at https://www.canadalifeassetmanagement.co.uk/
The LF Canlife Sterling Liquidity Fund is a UCITS scheme and a standard variable net asset value (VNAV) money market fund (MMF). The MMF is not a guaranteed investment, nor does it receive external support to guarantee its liquidity. Unlike bank deposits, investment in MMFs can fluctuate and investors' capital is at risk.
Canada Life Asset Management is the brand for investment management activities undertaken by Canada Life Asset Management Limited, Canada Life Limited and Canada Life European Real Estate Limited. Canada Life Asset Management Limited (no. 03846821), Canada Life Limited (no.00973271) and Canada Life European Real Estate Limited (no. 03846823) are all registered in England and the registered office for all three entities is Canada Life Place, Potters Bar, Hertfordshire EN6 5BA. Canada Life Asset Management Limited is authorised and regulated by the Financial Conduct Authority. Canada Life Limited is authorised by the Prudential Regulation Authority and regulated by the Financial Conduct Authority and the Prudential Regulation Authority.
CLI01981 Expiry on 21/10/2022