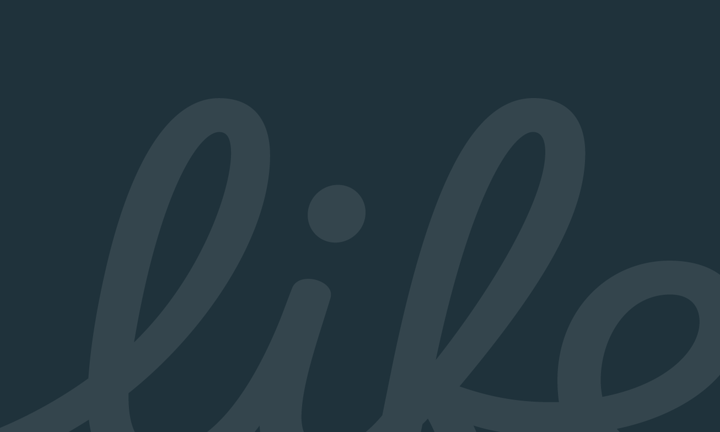 LF Canlife Global Macro Bond Fund
Q1 2022 LF Global Macro Bond
Fund Update
Next story
Navigating the 'worst case scenario'
Market overview
The first quarter of 2022 was challenging for the global bond market, as interest rates moved higher and corporate spreads widened, creating a difficult environment for the asset class.
With rising inflation and the prospect of interest rate hikes already weighing heavily on investor sentiment, Russia's invasion of Ukraine and the ensuing humanitarian crisis sent shockwaves across stock markets and around the world.  Most major economies sought to deter Russia's actions by imposing a swathe of sanctions; however, as one of the world's largest exporters of oil, gas and wheat, concerns about supply constraints caused many commodity prices to rise during the quarter. 
As a result, many central banks, particularly those in the West, rotated towards a tighter monetary policy stance in a bid to stem inflation and the subsequent cost of living crises. In the US, the Federal Reserve raised interest rates for the first time in more than three years, increasing its benchmark rate to between 0.25% and 0.5%, and forecasted additional rate rises throughout 2022. In February, US inflation figures reached 7.9%, the highest for 40 years.  
The Bank of England (BoE) raised interest rates twice throughout the quarter, initially to 0.50% in February and then to the pre-pandemic level of 0.75% in late March. Together with the bank's interest rate hike in December 2021, this was the first time in more than two decades that the BoE voted for three consecutive rate rises. 
Having previously ruled out raising interest rates, the European Central Bank (ECB) softened its stance during the quarter, suggesting that rates may rise in late 2022, following the completion of its bond repurchase scheme in the third quarter.  
With the rise in inflation and interest rates, yields on bonds issued by governments in the UK and US went up over the quarter, meaning that their prices fell. Against this backdrop, it was a challenging period for corporate bonds once again, which underperformed government bonds as yields and interest rates increased. 
Fund Review
Over the quarter, our overweight allocation to the US dollar worked well, with the dollar strengthening due to increased activity from the Fed, as did our underweight position in Japanese yen. Our overweight position in the UK pound worked less well, as sterling depreciated against the euro.
The fund's short-duration stance benefited from the sharp increase in bond yields, but our underweight on ultra-long dated bonds, which outperformed shorter tenors, impacted relative performance. Our overweight exposure to corporate bonds, specifically in the European financial sector, was negatively impacted by the crisis in Ukraine and the growing concerns around an upcoming recession.
Over the period, we increased our exposure to financials, as we believe the sector to be in good shape post-pandemic and poised to benefit from higher yields. New investments included AXA, BNP and Dutch financial services company Rabobank. We also added exposure to Volkswagen, which we think is well positioned to benefit from the shift towards electrification.
We were also able to take profits on expensive bonds such as the London Stock Exchange and Airbus.
Outlook
In general, we continue to favour short-duration bonds as we believe that a combination of the interest rate hiking cycle and inflationary pressures reaching dangerous levels will trigger higher yields.
In the medium-term, we may look to reduce this position, as well as our overweight in US dollar, as US treasuries reach their peak.
Over the longer term, we think that the outlook has deteriorated, with a stronger probability of a recession in 2024. The high-water mark for inflation is now much higher than previously assumed, and this has been worsened by the war in Ukraine – an event that central banks had obviously not been able to factor into their planning. 
As the war continues, there are two major impacts on inflation, first, via energy and commodity prices and secondly, via supply chain bottlenecks, as many industries and sectors remain dependent on imports coming out of both Russia and Ukraine.
While we anticipate further volatility and challenges within global bond markets, we feel that the recent rise in yields will soon provide an attractive entry point in anticipation of the next downward move in the global economy.
Important Information
Past performance is not a guide to future performance. The value of investments may fall as well as rise and investors may not get back the amount invested. Income from investments may fluctuate. Currency fluctuations can also affect performance.
The information contained in this document is provided for use by investment professionals and is not for onward distribution to, or to be relied upon by, retail investors. No guarantee, warranty or representation (express or implied) is given as to the document's accuracy or completeness. The views expressed in this document are those of the fund manager at the time of publication and should not be taken as advice, a forecast or a recommendation to buy or sell securities. These views are subject to change at any time without notice. This document is issued for information only by Canada Life Asset Management. This document does not constitute a direct offer to anyone, or a solicitation by anyone, to subscribe for shares or buy units in fund(s). Subscription for shares and buying units in the fund(s) must only be made on the basis of the latest Prospectus and the Key Investor Information Document (KIID) available at https://www.canadalifeassetmanagement.co.uk/
Canada Life Asset Management is the brand for investment management activities undertaken by Canada Life Asset Management Limited, Canada Life Limited and Canada Life European Real Estate Limited. Canada Life Asset Management Limited (no. 03846821), Canada Life Limited (no.00973271) and Canada Life European Real Estate Limited (no. 03846823) are all registered in England and the registered office for all three entities is Canada Life Place, Potters Bar, Hertfordshire EN6 5BA. Canada Life Asset Management Limited is authorised and regulated by the Financial Conduct Authority. Canada Life Limited is authorised by the Prudential Regulation Authority and regulated by the Financial Conduct Authority and the Prudential Regulation Authority.
CLI02086
Expiry 30/04/2023