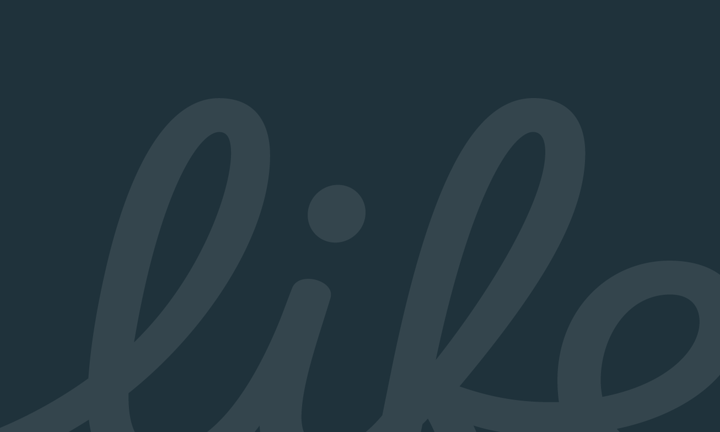 LF Canlife Global Macro Bond Fund
Q3 2021 LF Canlife Global Macro Bond Fund
Fund Update
Next story
Fed nods to November tapering


Market Overview
We have entered a new phase in the path to economic recovery in which central banks are increasingly less accommodative as their employment targets are met and inflationary pressures increase.
Supply bottlenecks due to input shortages and lockdowns are proving to be less transitory than initially thought. These, combined with sharp rises in commodity and energy prices are causing inflation to spike, putting upward pressure on global yields. Consumer and business confidence appear to have peaked in Q2 2021 and are now being eroded by supply imbalances, an economic slowdown in China and a rise in Delta variant cases, especially in emerging markets.
Following its September meeting, the US Federal Reserve (Fed) indicated that it will begin to reduce its asset purchases, probably in November this year, and phase them out completely in mid-2022. The Fed also indicated that US rates may rise to 1.75% by the end of 2024. This suggested a faster pace for rate increases than the market had expected, causing US Treasury yields to rise to 1.17% in early August, before selling off to close almost unchanged in Q3.
The Bank of England (BoE) indicated that it could raise interest rates in early 2022 after winding down its quantitative easing programme by the end of 2021. Gilt yields moved sharply higher on the news. The European Central Bank (ECB) also signalled a reduction in its asset purchases but emphasised that it does not intend to end its asset buying programme for the foreseeable future.
Corporate bonds continued to perform well, particularly in financials and higher-beta names, where spreads continued to tighten despite yields moving higher during the quarter. Corporate bonds remain supported by historical low default rates and liquidity following last year's record level of debt issuance and order books at record levels. Banks and insurers are particularly well placed to benefit from higher rates.


Portfolio Review
The portfolio's allocation to corporate bonds was beneficial, particularly among US dollar, euro and sterling denominated issues. In addition, the Fund's positions in financials and higher-beta names continued to deliver good performance despite yields moving higher towards the end of the quarter.
An overall short duration positioning also added to relative performance, particularly in sterling exposures as the market began to anticipate higher inflation and prospective rate hikes by the BoE.
Appreciation of the US dollar and Japanese yen versus the pound sterling added to the Fund's total return but detracted from relative performance, the Fund being underweight these two currencies. The Fund's underweight exposure to ultra-long (20yr+) US dollar and euro rates also detracted from relative performance.
Notable purchases included Allianz (insurance), Crédit Agricole and NatWest (financials). Sales included BNP Airbus (industrials), Paribas and Berkshire Hathaway (financials).
Corporate bonds continue to be the Managers' most-favoured area of fixed income markets. The Fund continues to be positioned for further rises in yields as employment levels rise and inflationary pressures increase, causing central banks to become less accommodative.
Outlook
The Managers expect to see a further rise in yields over the coming months, with steeper yield curves reflecting a shift higher in inflation expectations. This upward move in yields should eventually be welcomed as an attractive entry point at which to lock in higher coupons and access potential capital gains for fixed income investments.
Continued support from the ECB combined with an ongoing economic recovery are likely to cause further compression of credit spreads, with retail, property, travel and leisure – the least-loved sectors during the lockdown – showing the largest improvements.
The key risks to our base case of a continued recovery during the remainder of 2021 and into 2022 are higher and more permanent inflationary pressures triggering steeper interest rate hikes, lower-than-expected fiscal stimulus in the US, reductions in global trade caused by a slowdown in the Chinese economy and another rise in Covid infections denting economic output.
Important Information
Past performance is not a guide to future performance. The value of investments may fall as well as rise and investors may not get back the amount invested. Income from investments may fluctuate. Currency fluctuations can also affect performance.
The information contained in this document is provided for use by investment professionals and is not for onward distribution to, or to be relied upon by, retail investors. No guarantee, warranty or representation (express or implied) is given as to the document's accuracy or completeness. The views expressed in this document are those of the fund manager at the time of publication and should not be taken as advice, a forecast or a recommendation to buy or sell securities. These views are subject to change at any time without notice. This document is issued for information only by Canada Life Asset Management. This document does not constitute a direct offer to anyone, or a solicitation by anyone, to subscribe for shares or buy units in fund(s). Subscription for shares and buying units in the fund(s) must only be made on the basis of the latest Prospectus and the Key Investor Information Document (KIID) available at https://www.canadalifeassetmanagement.co.uk/
Canada Life Asset Management is the brand for investment management activities undertaken by Canada Life Asset Management Limited, Canada Life Limited and Canada Life European Real Estate Limited. Canada Life Asset Management Limited (no. 03846821), Canada Life Limited (no.00973271) and Canada Life European Real Estate Limited (no. 03846823) are all registered in England and the registered office for all three entities is Canada Life Place, Potters Bar, Hertfordshire EN6 5BA. Canada Life Asset Management Limited is authorised and regulated by the Financial Conduct Authority. Canada Life Limited is authorised by the Prudential Regulation Authority and regulated by the Financial Conduct Authority and the Prudential Regulation Authority.
CLI01976 Expiry on 19/10/2022