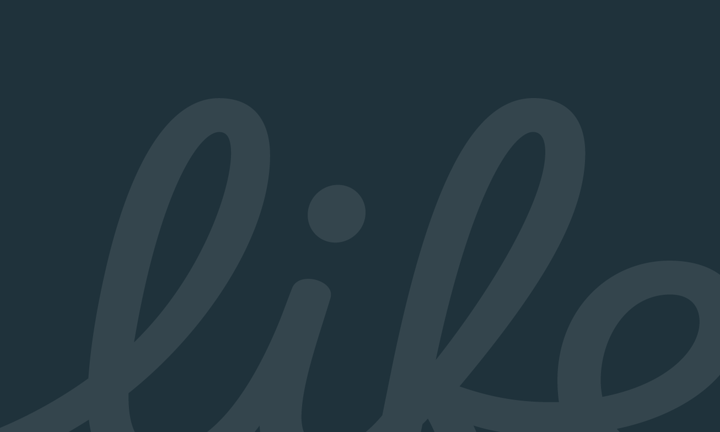 LF Canlife Global Macro Bond Fund
Q1 2021 LF Canlife Global Macro Bond Fund
Fund Update
Next story
Bond yields rise as markets test Fed's resolve

Market Overview
After a rewarding 2020, the first three months of 2021 have proved much harder going for bond investors. Bond yields rose sharply, with an 80bps upward movement in 10-year US Treasury yields over the quarter, as concerns rose that a strengthening economic recovery, combined with vast levels of stimulus, could cause a sustained rise in inflation.
Given the low starting point of yields at the end of 2020, this was a drastic move in a short space of time. The reset in yields quickly percolated through to other markets, creating a near-perfect storm for bond investors in which only some areas of the high yield markets remained unscathed.
What we are seeing, however, is a repricing of bonds that reflects gathering pace in the global recovery and a modest rise in inflation. It does not signal a structural bond bear market.
The markets are testing the Federal Reserve's (Fed's) resolve to see if it is serious about holding rates at current levels and allowing inflation to rise temporarily above its long-term 2% target under the Fed's new average inflation targeting mandate. Of particular concern is the potential impact of President Biden's multi-trillion economic stimulus package, which substantially exceeds the gap between actual and potential US economic output.
Data releases over the quarter showed that US GDP fell by 3.5% in 2020, the worst annual performance since 1946. However, the US economy is now only 2.5% below its pre-pandemic level and the ISM manufacturing index is at its strongest level in three years. European composite PMIs rebounded above expectations in March to 52.5, while the EU manufacturing sector PMI rose to 63, the highest reading ever. UK GDP recorded a rise of 1.3% in the fourth quarter of 2020, defying expectations of a contraction, but the Bank of England (BoE) has downgraded its GDP growth forecast for 2021 from 7.25% to 5%.
In credit markets, we continued to see high issuance in European corporates debt during the quarter in response to the ECB's further enlargement (now €1.85tn) and extension of its asset purchase programme following its December 2020 meeting.
Portfolio Review
We continue to be overweight credit, and specifically financials which are likely to benefit from the rise in yields. We believe there is still scope for a narrowing of spreads between higher and lower spread names and have therefore been focusing on the BBB/BB space. Given the upswing in the economic cycle, we have been adding exposures to names that stand to benefit from the economic recovery.
Performance suffered from the general rise in yields, particularly in the US. This was mitigated, however, by a short duration positioning. Corporates were the main contributors to positive returns, particularly names added at cheap levels during the weeks after European countries imposed lockdown measures in 2020. In terms of currencies, sterling and the Canadian dollar were the two outperformers.


Outlook
Government bonds yields in the US, Europe and the UK may have further to rise this year as the outlook for economic growth improves and inflation expectations rise. Overall, however, government bond yields are likely to peak at relatively low or, in Europe, negative levels until central banks start guiding towards tapering of their monetary stimulus programmes. Higher yields across global bond markets will provide an attractive entry point for fixed income investors by giving them access to higher coupons and potential capital gains.
We expect the current rise in inflation expectations to fall back during 2022 (2023 in the US), primarily because high levels of unemployment mean that wage inflation, a key ingredient of sustained inflation will not be a force to be reckoned with. In the absence of sustained inflationary pressures, central banks will continue to support the economic recovery and markets through their asset purchasing programmes and interest rate policies.
We do not anticipate a rate hike by the Fed or ECB before 2022, and a move by the BoE to negative rates is now unlikely. The UK base rate is likely to remain at its current level until the second half of 2022.
The combination of sizeable fiscal stimulus in the US and a dovish Fed is likely to result in further weakness for the US dollar relative to other major currencies, despite accelerating US growth steepening the yield curve.
European government bonds are likely to outperform US treasuries and gilts as result of the larger output gap in Europe compared to US, coupled with the EU's slow vaccine rollout and the ECB's high commitment to supporting European bond markets.
There may be further compression of credit spreads in the sectors most affected by the pandemic – namely the retail, property, travel and leisure industries – as investors anticipate a recovery in these areas. There is growing evidence that we are past the worst of the downgrades seen in the third quarter of 2020. We should see an upswing in number of upgrades as global economy continues to recover, presenting some interesting investment opportunities.
Important Information
Past performance is not a guide to future performance. The value of investments may fall as well as rise and investors may not get back the amount invested. Income from investments may fluctuate. Currency fluctuations can also affect performance.
The information contained in this document is provided for use by investment professionals and is not for onward distribution to, or to be relied upon by, retail investors.
No guarantee, warranty or representation (express or implied) is given as to the document's accuracy or completeness. The views expressed in this document are those of the fund manager at the time of publication and should not be taken as advice, a forecast or a recommendation to buy or sell securities. These views are subject to change at any time without notice.
This document is issued for information only by Canada Life Asset Management. This document does not constitute a direct offer to anyone, or a solicitation by anyone, to subscribe for shares or buy units in fund(s). Subscription for shares and buying units in the fund(s) must only be made on the basis of the latest Prospectus and the Key Investor Information Document (KIID) available at https://www.canadalifeassetmanagement.co.uk/
Canada Life Asset Management is the brand for investment management activities undertaken by Canada Life Asset Management Limited, Canada Life Limited and Canada Life European Real Estate Limited. Canada Life Asset Management Limited (no. 03846821), Canada Life Limited (no.00973271) and Canada Life European Real Estate Limited (no. 03846823) are all registered in England and the registered office for all three entities is Canada Life Place, Potters Bar, Hertfordshire EN6 5BA. Canada Life Asset Management Limited is authorised and regulated by the Financial Conduct Authority. Canada Life Limited is authorised by the Prudential Regulation Authority and regulated by the Financial Conduct Authority and the Prudential Regulation Authority.
CLI01866 Expiry on 15/04/2022