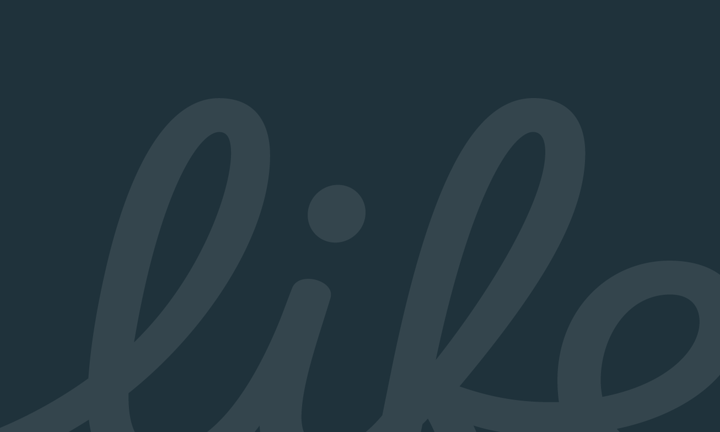 LF Canlife Global Macro Bond Fund
Q2 2021 LF Canlife Global Macro Bond Fund
Fund Update
Next story
Fed's hawkish tone allays inflation fears

Market Overview
Inflation continued to be the dominant theme during the second quarter. How high could it go and how long might it stay there? The Federal Reserve (Fed) sees the current rise in inflation as a relatively short-lived phenomenon caused by pent-up demand and dislocations in supply chains during by the pandemic, and that it will be counterbalanced by unemployment. However, the Fed has become more hawkish.
After its June Federal Open Market Committee (FOMC) meeting it acknowledged that tapering of asset-buying programmes is being discussed and that two US interest rate rises are likely in 2023. This is a significant change since April, when no rate rises were pencilled in for in 2023.
The markets have since adjusted to the Federal Reserve's more hawkish stance, which has gone some way to allay inflation concerns and limits downside to US dollar exposure, but also highlights that central bank support for markets via asset purchases cannot be taken for granted.
After rapid and substantial yield increases in the first quarter of the year, 10-year Treasury yields declined by 0.27% to 1.45% over the second quarter and the 10-year gilt yield fell from 0.85% to 0.72%.
Most of these changes followed the June FOMC meeting, with two-year Treasury yields rising and 10-year yields falling to create a flatter yield curve.
In government bond markets gilts were the best performers over the quarter, mainly due to the relatively high duration of the gilt index relative to bunds and US Treasuries.
In credit markets we continue to see spread compression, particularly in the US and in sectors most affected by the pandemic, such as the retail, property, travel and leisure industries, as investors anticipate recovery in these areas.  US corporate bonds produced strong returns over the quarter, second only to emerging market debt, with US investment grade regaining ground lost during their decline in the first three months of the year.
We also continue to see an upswing in the number of upgrades relative to downgrades as the global economy continues to roar ahead and corporate bond markets enjoy the support of government relief schemes and asset purchase programmes.


Portfolio Review
The Fund benefited from the fall in yields over the quarter, especially in US dollar and sterling bonds after the Fed communicated that it is considering bringing forward tapering of its asset purchase programme. The Fund's short duration positions, which reflect our belief that yields have further to rise this year, detracted from relative returns – most notably in US dollar and sterling denominated assets. While rising yields in Europe detracted from total returns, with intermediate-maturity Bund yields increasing by 5-10bps over the quarter.
Corporate bond spreads remained supported by ongoing quantitative easing programmes. In particular, the ECB shows little sign of reducing its support for credit markets. The Fund benefited from its overweight in corporate bonds.
GBP was mixed in Q2. It rallied vs USD and JPY while sold off vs EUR. Overall contribution from FX was slightly positive mainly driven by our overweight in EUR.
Purchases during the period included hybrid bonds issued by two European power companies, Vattenfall and EDF. These bonds provide a good combination of higher coupons and the additional security of lending to structurally resilient issuers. We also purchased subordinated bonds issued by JPMorgan, BNP Paribas and Natwest Group on the view that the financial sector will in time benefit from rising yields and a low default environment.
We took profits on the Fund's holding in Bayer (chemicals) as valuations no longer reflected the ongoing financial settlement risks associated with the sale of some of their crop fertilisers. We also took profits on the Fund's holding in Fiserv (financial services) to capture gains made since the bonds were issued.


Outlook
We expect to see a further modest rise in yields over the coming months, with steeper yield curves and shorter rates being anchored near current levels until the first interest rate rises become a reality. The move to higher yields should be welcomed as an attractive entry point at which to lock in higher coupons and access potential capital gains.
The Fed is treading carefully between its desire to restore employment and the need to maintain stability by paying heed to the markets' concerns over rising inflation and tapering of asset purchases. Without sustained wage rises, we do not expect the current rise in inflation to be sustainable, and also note that current shortages of skilled workers and materials are actually working to temper the pace of economic growth and, thereby, inflation.
Eurozone growth could surprise on the upside, particularly if the NextGenEU stimulus plan is successful in its employment ambitions, but the stimulus is more likely to boost asset prices than prices of goods and services. We expect core European inflation to remain below 2% for the next two years.  Likewise, we have upgraded our growth forecast for the UK slightly, but do not expect interest rates to tighten in the UK until the second half of 2022 or until there is strong evidence that spare capacity in the UK economy has been reduced.
Central bank support for credit markets and an ongoing economic recovery are likely to cause further compression of spreads, with retail, property, travel and leisure – the least-loved sectors during the lockdown – showing the largest movements.
The key risks to our base case of a continued recovery during 2021 are the potential emergence of vaccine-resistant virus strains, unexpectedly high levels of permanent jobs losses due to lockdown and a sudden rise in insolvencies as corporate support measures are withdrawn.
The Fund remains positioned to benefit from a pick-up in activity as immunisation programmes continue apace and Covid-containment restrictions are eased in developed economies. This is expressed in the portfolio via an overweight in corporate bonds coupled with the Fund's overall short duration position.
Important Information
Past performance is not a guide to future performance. The value of investments may fall as well as rise and investors may not get back the amount invested. Income from investments may fluctuate. Currency fluctuations can also affect performance.
The information contained in this document is provided for use by investment professionals and is not for onward distribution to, or to be relied upon by, retail investors. No guarantee, warranty or representation (express or implied) is given as to the document's accuracy or completeness. The views expressed in this document are those of the fund manager at the time of publication and should not be taken as advice, a forecast or a recommendation to buy or sell securities. These views are subject to change at any time without notice. This document is issued for information only by Canada Life Asset Management. This document does not constitute a direct offer to anyone, or a solicitation by anyone, to subscribe for shares or buy units in fund(s). Subscription for shares and buying units in the fund(s) must only be made on the basis of the latest Prospectus and the Key Investor Information Document (KIID) available at https://www.canadalifeassetmanagement.co.uk/
Canada Life Asset Management is the brand for investment management activities undertaken by Canada Life Asset Management Limited, Canada Life Limited and Canada Life European Real Estate Limited. Canada Life Asset Management Limited (no. 03846821), Canada Life Limited (no.00973271) and Canada Life European Real Estate Limited (no. 03846823) are all registered in England and the registered office for all three entities is Canada Life Place, Potters Bar, Hertfordshire EN6 5BA. Canada Life Asset Management Limited is authorised and regulated by the Financial Conduct Authority. Canada Life Limited is authorised by the Prudential Regulation Authority and regulated by the Financial Conduct Authority and the Prudential Regulation Authority.
CLI01928 Expiry on 22/07/2022