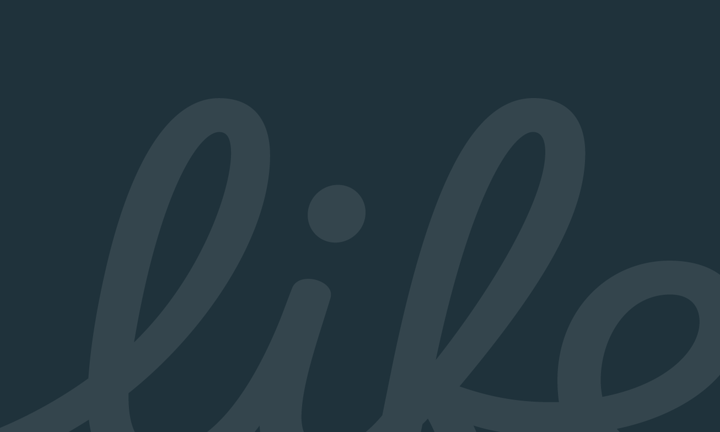 LF Canlife UK Equity Income Fund
UK and European Equities Funds
Fund Update
As with other markets around the world, UK equities have bounced back since the extraordinary covid-19 collapse in March as fears over the spread of the virus tentatively ease and economies slowly re-open. The rally continued into June despite the looming Brexit Summit at the end of this month and ever-increasing uncertainty about the country's economic and public health. Nevertheless, as the new norm becomes clearer, emerging trends as well as new winners and losers are making themselves known. In this respect, active management will be as crucial as ever to capitalise on these opportunities and mitigate the risks of potentially wider gaps and imbalances erupting at the same time.   
Update from Nigel Kennett, Manager of the LF Canlife UK Equity Fund
Considering that the Consumer accounts for around 70% of GDP*, we continue to focus on how changes in consumer spending post lockdown may enhance the prospects for certain companies. After such a major global shock, it is highly likely that the coronavirus has – and will continue to  – influence consumer behaviour and spending plans, and changes in marginal spending of any kind tend to have a major impact to sales trends and profitability.
Given the lockdowns, many companies reflecting this 'new world' will be digitisation-driven. Three of the Fund's core structural growth investments and main contributors – Future, Autotrader and JD Sports – are prime examples. Future, a global multi-platform media company based in Bath, recorded a record increase in audience numbers for the first six months of 2020 resulting in a year-on-year growth of 26%. Autotrader and JD Sports also have dominant online market shares in their industries in addition to their cash and returns profiles being amongst the best in the UK.
Financials, one of the worst hit areas in the market collapse, presented an excellent opportunity for us to add very selectively. One example was private equity firm, Intermediate Capital Group, which was being valued below its intrinsic worth and well behind that of its US peers. The shares performed strongly. Our long-standing fundamental Underweight in Banks, in particular troubled bank, HSBC, was also a positive contributor since March.
An added holding worth mentioning is Reckitt Benckiser, a British consumer goods company, that produces hygiene and home products, as we believe consumers' priorities towards personal health and cleanliness will continue post lockdown. Based in Slough, it is one of the prime beneficiaries of this market in the UK.
There can be no denying there remain several significant economic and political uncertainties ahead – both in the UK and globally - with potentially opposing outcomes. It is precisely for these reasons that we continue to consider it prudent to adopt a relatively tight positioning of the Fund for now by keeping fairly close to the index weights for most of the sectors.
Looking beyond the next few months towards greater economic and political stability and believing interest rates are set to remain low for the foreseeable future, we are optimistic that the valuation support remains in place for reliable quality growth equities in the UK.
Update from Stuart Taylor, Senior Co-Manager of the LF Canlife UK Equity Income Fund
Our mining holdings contributed positively since our last update in March by benefitting from a recovery in commodity prices that was driven mainly by China. The extreme stress in the oil market has abated with production decreasing and demand increasing. Although we consider the oil price almost entirely unforecastable, historically speaking it is still reasonably low and current market dynamics offer some prospect of resilience. 
Also, for the first time since World War II, Royal Dutch Shell cut its dividend by two-thirds. Although this happened sooner than many expected, it was not entirely surprising. The new level of dividend will be some $10bn less than before allowing the company to de-gear at lower oil prices whilst still offering a yield of over 4%. As such, we increased our holding. An underweight position in banks compared to the market was also a notable positive contributor to relative performance and we continue to watch this sector with interest due to very depressed valuations.
Furthermore, with the market now priced for a near-term economic recovery, questions about future waves of covid-19 also come to the fore. As this clearly is an unanswerable question with many factors at play, the Fund remains positioned to avoid a binary outcome. Tensions in Hong Kong and between China and the USA are rising again and adding another complicating factor to the outlook which could potentially turn dramatically negative. While at the more positive end of the spectrum is the continued monetary interventions from central banks and the fiscal plans being drawn up by various governments.
Looking ahead, the LF Canlife UK Equity Income Fund is positioned to participate in a rising market whilst also looking to mitigate the effects of market falls and offer an attractive yield. Longer term opportunities are being balanced, as always, with an eye on short-term risks, volatility and liquidity.
Update from Rino Shala, Fund Manager, UK and European Equities
The European market has bounced back since the mid-March lows, as pessimism over covid-19 risks and impact of lockdowns has turned to optimism that risk of a second wave is lower and that stimulus packages will help economies recover quickly as they slowly re-open for business.
The covid-19 crisis has and will continue to bring about change; as an evolving subject it is clearly too early to say in finality what those will be. However, we have seen some of these already. For example, from Microsoft commenting that it had seen "two years' worth of digital transformation in just two months" to Netflix seeing a record surge in new subscribers.
Our focus has been on industry winners and losers: often difficult times lead to further polarisation within industries with leaders gaining market share. With that in mind, we continue to favour quality companies with strong management and solid balance sheets as we believe these companies can emerge from the crisis in a stronger position.
One such example in the Fund would be Sika, a global leader in specialty construction chemicals. Trends such as automation, manufacturing efficiency and rising labour costs are not new, however the crisis has further highlighted their importance. By providing innovative products that lead to faster and more efficient construction, they are able to take market share. Furthermore, sustainability is likely to be a key component for stimulus packages (i.e. the European Commission's European Green Deal), and is positive for Sika, which provide solutions to customers that reduce carbon emissions.
Other investments in the Fund, such as Deutsche Borse, have benefited from rising volatility in the markets, and ASML's unmatched leadership in lithography technology has led it to continue outperforming. Whilst the Fund also saw investments in both Engie, the French multinational electric utility company, and France's Thales Group detract from performance, Thales' exposure in aerospace is a near-term risk and its leading position in defence as well as its appealing valuation led us to add to our position in it. 
Important Information
Past performance is not a guide to future performance. The value of investments may fall as well as rise and investors may not get back the amount invested. Income from investments may fluctuate. Currency fluctuations can also affect performance.
The information contained in this document is provided for use by investment professionals and is not for onward distribution to, or to be relied upon by, retail investors. No guarantee, warranty or representation (express or implied) is given as to the document's accuracy or completeness. The views expressed in this document are those of the fund manager at the time of publication and should not be taken as advice, a forecast or a recommendation to buy or sell securities. These views are subject to change at any time without notice. This document is issued for information only by Canada Life Asset Management. This document does not constitute a direct offer to anyone, or a solicitation by anyone, to subscribe for shares or buy units in fund(s). Subscription for shares and buying units in the fund(s) must only be made on the basis of the latest Prospectus and the Key Investor Information Document (KIID) available at www.canadalifeassetmanagement.co.uk.
*According to latest figures from the Office of National Statistics
Canada Life Asset Management is the brand for investment management activities undertaken by Canada Life Asset Management Limited, Canada Life Limited and Canada Life European Real Estate Limited. Canada Life Asset Management Limited (no. 03846821), Canada Life Limited (no.00973271) and Canada Life European Real Estate Limited (no. 03846823) are all registered in England and the registered office for all three entities is Canada Life Place, Potters Bar, Hertfordshire EN6 5BA. Canada Life Asset Management is authorised and regulated by the Financial Conduct Authority. Canada Life Limited is authorised by the Prudential Regulation Authority and regulated by the Financial Conduct Authority and the Prudential Regulation Authority.
CLI01639 Expiry 30/06/2021