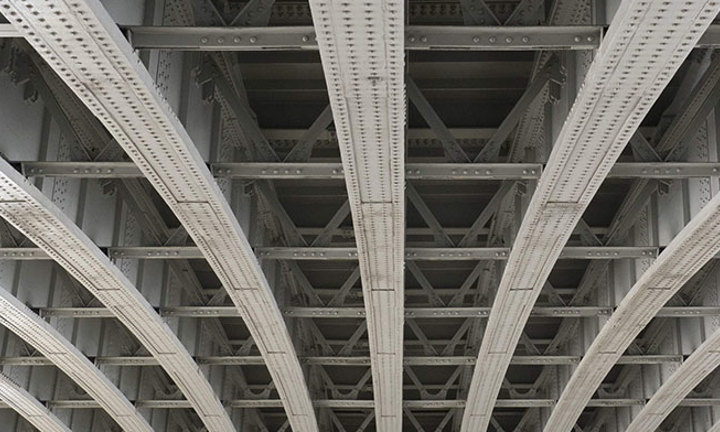 UK Stewardship Code
Background
The Financial Reporting Council (FRC) UK Stewardship Code 2012 ("the Code"), by way of its seven Principles, aims to enhance the quality of engagement between institutional investors and companies, in order to help improve long-term returns to shareholders and the efficient exercise of governance responsibilities. The Code encourages greater transparency about the way in which institutional investors oversee the companies in which they invest. Canada Life Asset Management is currently in the process of applying to the FRC for signatory status of the UK Stewardship Code 2020.
Canada Life Asset Management Limited regards the combination of constructive dialogue with companies and the considered use of voting rights, as the basis of its stewardship responsibilities. In our view, shareholders have a vital role to play in encouraging a higher level of corporate performance by adopting a positive approach to corporate governance engagement with companies.
We are an active investment manager. Fundamental research on stocks is crucial to the investment process, as are regular meetings with company representatives. In addition, Canada Life Asset Management has UK proxy voting procedures and looks to resolve any contentious issues.
The Code's Seven Principles, and how and to what extent Canada Life Asset Management incorporates them into our investment process, are described below.
Principle 1
Institutional investors should publicly disclose their policy on how they will discharge their stewardship responsibilities.
Canada Life Asset Management takes into account its stewardship responsibilities towards its clients, with regard to investment and performance, as well as its position as an agent on behalf of its clients. We recognise the responsibilities that come with significant share ownership and take them seriously. All voting decisions are taken by our in-house investment team.
We routinely engage with and endeavour to vote on all our UK and European equity holdings. We treat votes, and the influence these give us on behalf of our clients, as valuable assets and act accordingly in exercising them. The size of the clients' shareholding and the materiality of any issue will determine the level of engagement we undertake. Our approach to stewardship is considered, constructive and pragmatic with the extent of any intervention determined on a case-by-case basis. In all our endeavours, the interests of our clients are paramount.
Principle 2
Institutional investors should have a robust policy on managing conflicts of interest in relation to stewardship and this policy should be publicly disclosed.
First and foremost, Canada Life Asset Management will always seek to act in accordance with the best interests of our clients as investors when casting votes on their behalf. We believe that strong corporate governance at the companies in which we invest best serves our clients' interests.
It is extremely rare that we find conflicts of interest. However, on any potential conflicts of interest between Canada Life Asset Management, the investee company and/or a client, the guidance of the Association of British Insurer's (ABI) Institutional Voting Information Service which provides governance and voting research, will normally take precedence.
Canada Life Asset Management is a part of a group of companies controlled by Great-West Lifeco. We exercise all votes independently and without reference to other group entities
More generally, Canada Life Asset Management also maintains clear policies governing other areas of potential conflicts of interest that may arise in interacting with the companies in which we invest, all with the aim of taking reasonable steps to put the interest of our clients first. These policies include such areas as outside employment or directorships by Canada Life Asset Management personnel, the acceptance of gifts and entertainment and dealing in shares issued by other group firms. This policy and any identified potential conflicts of interest are subject to regular reviews.
A copy of our Conflicts of Interest Policy is available on request from investmentcompliance@canadalife.co.uk
Principle 3
Institutional investors should monitor their investee companies.
Our team of investment managers rigorously monitor companies in which we decide to invest; this is key to our investment approach.
The monitoring process largely comprises meeting management, analysing company announcements and news flow, investment screening and studying external analytical research. The ABI's Institutional Voting Information Service service provides reports regarding areas of concern which are likely to be discussed at forthcoming meetings. We generally aim to see investee companies at least once a year. This provides us with an opportunity to ask questions and to challenge their strategy, performance and other relevant issues in a constructive manner, which may influence the value of our clients' investments.
We occasionally become aware of inside information on quoted companies. This occurs either via company management or from brokers acting on their behalf. We will generally seek to avoid becoming 'insiders' unless it is deemed necessary. In the event we become 'insiders' we cease to trade in securities of the company until we are no longer insiders.
Principle 4
Institutional investors should establish clear guidelines on when and how they will escalate their stewardship activities.
Monitoring, dialogue and voting processes occasionally highlight areas of concern. If we believe a decision or proposal by company management will negatively affect the company's long-term investment potential, our investment managers will usually remove the holding from their portfolios. In the rare instances in which we decide to escalate our activities, we would normally do so via meetings or conversations between our investment managers and company management. Following a meeting, we would monitor the company's response to ensure that steps are taken to address the issues raised.
Assuming that it is not in the best interests of Canada Life Asset Management or our clients to dispose of the security, a variety of routes may be pursued and the form of any intervention is determined on a case by case basis. Intervention would normally include contact via the corporate broker, or to approach the company directly. The aim of any intervention undertaken by Canada Life Asset Management is to protect and enhance shareholder value for our clients.
Principle 5
Institutional investors should be willing to act collectively with other investors where appropriate.
Canada Life Asset Management works with other investment institutions on collaborative engagement initiatives when it believes it to be in the interest of our own investors and is deemed the most effective course of action to address a specific issue or concern. Canada Life Asset Management has historically used its involvement with, and membership in, various trade bodies such as the Investment Association. The appropriateness of collective engagement is considered on a case-by-case basis. When participating in collective engagement, due regard is paid to any conflicts of interest and to our appetite for being made insiders.
In deciding whether or not to act collectively with other investors, Canada Life Asset Management takes into account a range of factors. These include:
whether or not collective engagement is likely to be more effective;
the extent to which the objectives of the other investors are in accordance with our own; and
the need for confidentiality.
If you would like to contact Canada Life Asset Management with a view to collaborative company engagement, please contact InvestmentCompliance@canadalife.co.uk.
Principle 6
Institutional investors should have a clear policy on voting and disclosure of voting activity.
Canada Life Asset Management aims to exercise all proxy voting rights relating to both UK and European stock exchange listed investee companies. We employ the services of a specialist proxy voting agency which analyses resolutions. These reports are a key factor in the investment team's final decision on how votes are cast.
Our approach to voting includes careful consideration of explanations made by companies for departure from the UK Corporate Governance Code. We appreciate that companies differ and that the Corporate Governance Code should be applied with care and judgement, recognising that flexibility may be appropriate in certain circumstances. When we feel it is appropriate, Canada Life Asset Management will register abstentions and votes against management.
Canada Life Asset Management has a Securities Lending Arrangement with a Lending Agent. The Lending Agent is responsible for administering the arrangement and has procedures in place to ensure that Canada Life Asset Management retains the economic benefit of owning the securities and that Canada Life are informed of all upcoming voting events. All securities are recalled by the Lending Agent prior to the voting deadline to ensure that Canada Life Asset Management can vote on the full holding.
Principle 7
Institutional investors should report periodically on their stewardship and voting activities.
Canada Life Asset Management maintains a record of all voting decisions. A summary of our proxy voting activities are published on a quarterly basis on our website at www.canadalifeassetmanagement.co.uk 
Canada Life Asset Management does not use the services of a third party to provide independent assurance relating to our stewardship activities, instead conducting an in-house review of our policy and activities on an annual basis.
Company Engagement 


Quarterly Voting Disclosure