WS Canlife UK Property ACS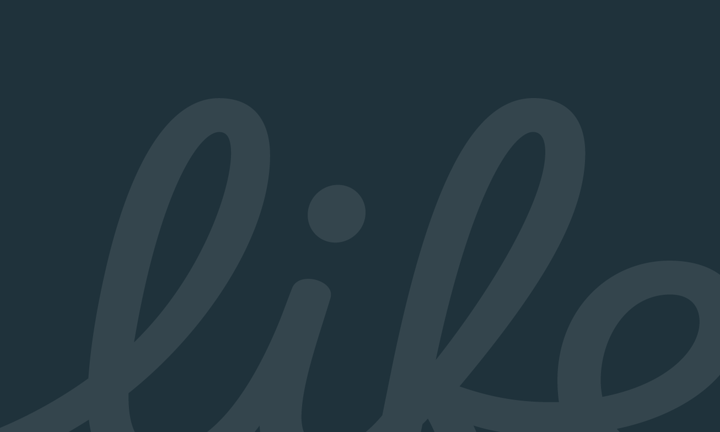 Q1 2023 LF Canlife UK Property ACS
Fund update
Next story
Market Overview
The UK economy managed to avoid a recession in the final quarter of 2022, with early 2023 showing signs of a return to activity growth. But a mixed picture at the more granular sectoral level indicates that Q1 2023 GDP growth is likely to be flat.
A full banking crisis has recently been averted, but with inflation still high and interest rates still rising, albeit at a slower level than witnessed throughout much of last year, the UK economy remains fragile and vulnerable to further financial market shocks and economic turbulence.
Investment activity in UK commercial property remained subdued in the first few months of this year, but there are tentative signs that investor confidence is slowly returning, as yields are beginning to bottom out and investors are spotting selective investment opportunities at attractive prices on the horizon. Notably for investors, the UK market has repriced in a quicker and sharper manner than other developed markets within Europe and in the US.
Fund Review
No sales or acquisitions completed during the period. However, the fund has agreed terms to dispose of three assets over the quarter. Until investment values stabilise, acquisitions during the first half of the year are unlikely. Our investment strategy remains cautious and will focus on improving our existing stock via lowering vacancy and securing longer income streams from within the existing portfolio rather than adding further assets to the Fund. Consequently, the Fund is likely to be a net seller of property over the year.
The fund remains relatively well-capitalised with cash levels within the target range. Once planned sales complete in Q2 we anticipate the fund will have a cash level towards the upper end of our target range.
Key asset initiatives completed during the quarter were:
Glasgow – Contracts have now been exchanged with a well-known gift, accessory, and fashion brand to take this unit at a rent ahead of the estimated rental value. We anticipate that the new lease will complete mid-next quarter.
Epsom – Unit 11 is now under offer, leaving two further units vacant.
York – Renewal terms have been agreed upon with our occupational tenant and the building is now under offer for sale via a private treaty.
Bermondsey Street – Following the successful phased refurbishment and reletting of this building during 2021/2022 the Fund has now agreed on terms to dispose of this asset. We anticipate that this sale will conclude early next quarter.
Barnstaple – Works to ready Unit 4 for our new tenant remain underway, although our contractor is behind programme with repairs. We expect the unit to be ready for our new tenant to commence fitting out in Q2 2023 with the store opening mid-summer.
Charlotte Street – Works to provide new communal shower facilities have now reached practical completion which will greatly enhance the building's well-being offer. As a result of these works, one of our longstanding occupiers has agreed to terms to remove their imminent break option and we remain cautiously optimistic that the vacant ground floor suite will be under offer shortly.
Outlook
After the significant falls in capital values seen in the final quarter of last year, the pace of decline is slowing. We expect all property values to fall a further 5% this year after the 17% fall seen since their peak in the first half of 2022, with a recovery in the second half of 2023.
Having endured a very sharp correction, the industrial sector is forecast to lead the recovery and see the strongest returns over the next few years.
Rental growth, which has remained positive for most commercial property sectors, is forecast to continue its growth over the next five years. The industrial sector is expected to see rental growth outperform the all-property average, with a forecast of 3.0% p.a., compared to only 0.8% for retail and 0.5% for offices.
The key downside risk to these central forecasts continues to be whether current high inflation remains sticky, which may cause the Bank of England to continue hiking interest rates. The current banking crisis appears to be limited geographically and financially, with no major risk to UK banks or financial market stability and liquidity. Nevertheless, there is a risk that it could spread to the wider banking system and the real economy, which could dampen the UK's economic growth prospects further.
Important Information
The value of investments may fall as well as rise and investors may not get back the amount invested.
The views expressed in this document are those of the fund manager at the time of publication and should not be taken as advice, a forecast or a recommendation to buy or sell securities. These views are subject to change at any time without notice.
The LF Canlife UK Property ACS is an Authorised Contractual Scheme and is suitable for institutional and professional investors. The fund invests in assets that may at times be hard to sell. This means that there may be occasions when you experience a delay or receive less than you might otherwise expect when selling your investment. For more information on risks see the prospectus and key investor information document.
Requests for redemptions of units are subject to a notice period of up to 185 days. In normal market conditions this notice period is waived at the discretion of the manager and units can be sold without giving notice. The value of property is generally a matter of a valuer's opinion rather than fact. Costs of buying and selling real property are generally much higher than for other types of assets. Property investments may be subject to significantly wider price spreads than bonds and equities which could affect the valuation of the fund by up to 8.00 %.
This document is issued for information only by Canada Life Asset Management. This document does not constitute a direct offer to anyone, or a solicitation by anyone, to subscribe for shares or buy units in fund(s). Subscription for shares and buying units in the fund(s) must only be made on the basis of the latest Prospectus and the Key Investor Information Document (KIID) available in the literature section.
Promotion approved 26/04/23