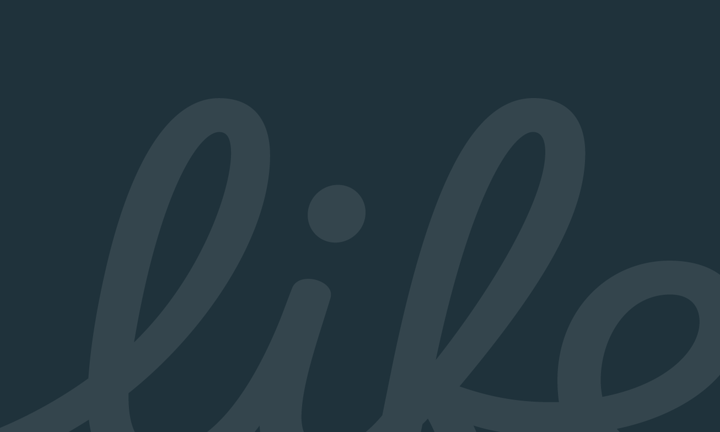 LF Canlife UK Property ACS
Q1 2021 LF Canlife UK Property ACS
Fund Update
Next story
UK All Property returns are expected to average 5.5.% per annum over the next five years.[1]
Market review
The first quarter of 2021 saw a weak UK economy and subdued occupier and investment demand in the UK property market. However, the success to date of the UK's vaccine rollout and re-opening of the economy provides hope for a strong economic rebound in Q2 2021 and a property market recovery in the second half of this year.
The retail, food and beverage and leisure sectors have been the most significantly impacted by lockdowns, with a significant rise in debt restructuring, administrations and store closures. Offices have seen mixed performance. Central London office markets have been amongst the hardest hit, while the Big 6 markets have remained more resilient.
The debate about remote working and the future of offices has continued. Although the future remains uncertain, it is clear from corporate surveys that occupiers want flexibility in their future office space requirements, with many favouring a 'hybrid' approach that combines remote and office working.
In the retail sector, investor attention has been focused on repurposing redundant retail space, as demand for retail units and shopping centres is expected to continue to contract. Flexible, mixed use community spaces with enhanced social value will be in demand on our high streets and city centres.
Fund Activity
No disposals or acquisitions have been completed or agreed during the quarter. The Fund remains well capitalised. The acquisition strategy will remain focused on longer income stock with emphasis on standard industrial properties and supermarkets, but also some value-adding stock from the office and industrial sectors.  The asset disposal strategy continues to focus on lowering the Fund's exposure to the high street retail properties.
The Fund's vacancy level remains significantly above our peer group benchmark. However, since the turn of the new year occupier enquiries have increased significantly, as occupiers begin to feel more confident due to the published pathway out of lockdown and the UK's strong vaccination programme. This is certainly being borne out by the marked increase in the number of ongoing transactions now being seen across the whole of the ACS portfolio.  Converting these deals into completions will make a significant contribution towards the Fund's future performance.
Rent collection rates remain below that expected during normal economic conditions. In March 2021 circa 70% of all rents collected within 14 days of their expected due dates. This remains consistent within our peer group. We continue to engage closely with our tenants to ensure that rent collection levels remain as high as possible.
Reading – During Q1 2021 this comprehensively refurbished city centre office building secured two lettings. Most of the top floor is let to a legal and professional services operator, Gateley Plc, at a record rent for the building. E. J. Winter, a local independent legal firm, has taken the smaller of two ground floor office suites subject to the Fund completing the tenant's CAT B fit out. Terms are also agreed, subject to contract, on the remaining ground floor office suite.
Milton Keynes – This Central Milton Keynes trade counter scheme is now fully let following lease completion on the remaining unit in February 2021.
Swansea – Heads of terms have been agreed to re-gear our occupational tenant's lease. We expect this leasing deal to complete imminently.
Leicester – Terms have been agreed with the scheme's largest operator to remain in occupation for a further 15 years. The new lease includes expansion into the adjoining unit.
Barnstaple - Contracts have been exchanged with a discount supermarket operator to take a refurbished and extended unit which has been designed to the occupier's specific requirements. Landlord's works are now under way and the supermarket operator likely to be trading before year-end.
Nuneaton – We are in advanced negotiations with our existing tenant to restructure their occupation of this industrial warehouse unit. The Fund will refurbish and extend the unit, with our tenant committing to a further 10-year term certain.
Bermondsey Street- Phased refurbishment of this South Bank office building remains on track to be completed by the end of Q2 2021. We have received good levels of occupier enquiries.
Cheltenham – The former Topshop unit, which was placed into administration in Q4 2020, is now under offer to JD Sports. Terms have also been agreed with Decathlon to take the majority of the remaining BHS space. The new Empire Cinema will be open during Q4 2021.
Charlotte Street - Works to refurbish the main office reception have reached practical completion and occupier interest in Central London is returning. The vacant second floor has been listed on a serviced office listing platform which has generated good levels of interest for this flexible and alternative leasing approach.
Outlook
2021 will be a year of two halves in the UK property sector. During the first half we are likely to see continuing underperformance due to the lingering effects of the pandemic and economic downturn on occupier and investor demand. From the second half of 2021 onwards we may see a recovery in the UK property market, but this is likely to be slow and modest at the outset.
Overall, we expect UK property returns to be positive this year, provided that immunisation programmes and the phased re-opening of the economy run to plan. A recovery in consumer spending could lead to some limited buying opportunities in experience- and destination-based retailing assets, which offer value.
London and South East standard industrials, alternative sectors such as healthcare and student housing, followed by Big 6 offices, are forecast to be the top performers. Most retail segments and hospitality are forecast to continue to underperform, with the key exception of supermarkets.
Looking further ahead, prospects are brighter, with UK All Property returns expected to average around 5.5% p.a. over the next five years.1
[1] Source: PMA Spring 2021 Main forecasts
Important Information
Past performance is not a guide to future performance. The value of investments may fall as well as rise and investors may not get back the amount invested. Income from investments may fluctuate.
The information contained in this document is provided for use by investment professionals and is not for onward distribution to, or to be relied upon by, retail investors. No guarantee, warranty or representation (express or implied) is given as to the document's accuracy or completeness. The views expressed in this document are those of the fund manager at the time of publication and should not be taken as advice, a forecast or a recommendation to buy or sell securities. These views are subject to change at any time without notice. This document is issued for information only by Canada Life Asset Management. This document does not constitute a direct offer to anyone, or a solicitation by anyone, to subscribe for shares or buy units in fund(s). Subscription for shares and buying units in the fund(s) must only be made on the basis of the latest Prospectus and the Key Investor Information Document (KIID) available at https://www.canadalifeassetmanagement.co.uk/
The LF Canlife UK Property ACS is an Authorised Contractual Scheme and is suitable for institutional and professional investors. The fund invests in assets that may at times be hard to sell. This means that there may be occasions when you experience a delay or receive less than you might otherwise expect when selling your investment. For more information on risks see the prospectus and key investor information document.
Requests for redemptions of units are subject to a notice period of up to 185 days. In normal market conditions this notice period is waived at the discretion of the manager and units can be sold without giving notice.  The value of property is generally a matter of a valuer's opinion rather than fact. Costs of buying and selling real property are generally much higher than for other types of assets. Property investments may be subject to significantly wider price spreads than bonds and equities which could affect the valuation of the fund by up to 8.00 %.
Canada Life Asset Management is the brand for investment management activities undertaken by Canada Life Asset Management Limited, Canada Life Limited and Canada Life European Real Estate Limited. Canada Life Asset Management Limited (no. 03846821), Canada Life Limited (no.00973271) and Canada Life European Real Estate Limited (no. 03846823) are all registered in England and the registered office for all three entities is Canada Life Place, Potters Bar, Hertfordshire EN6 5BA. Canada Life Asset Management Limited is authorised and regulated by the Financial Conduct Authority. Canada Life Limited is authorised by the Prudential Regulation Authority and regulated by the Financial Conduct Authority and the Prudential Regulation Authority.
CLI01876 Expiry on 28/04/2022