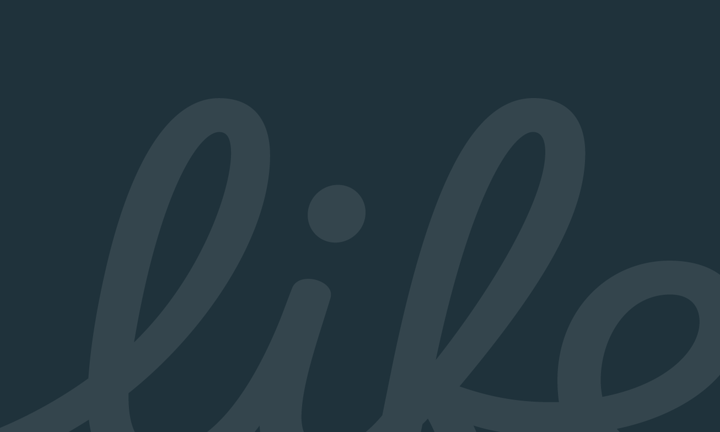 LF Canlife UK Property ACS
Q2 2021 LF Canlife UK Property ACS
Fund Update
Next story
Annual UK All Property Returns Recover to 6.8%

Market Review
The relaxation of lockdown restrictions delivered a healthy boost to UK economic activity during the quarter. Government support for thousands of jobs and businesses during lockdown enabled retail sales to rebound strongly in April when non-essential retail stores re-opened.
The UK property market also turned a corner during the period, with rents and capital values continuing to recover in April and May. All property capital values in the MSCI Monthly Index increased by 0.6% month-on-month in May (1.2% year-on-year), the first annual increase since May 2019. The industrial sector continues to drive MSCI property capital values and rents. Offices remain stable but retail sector values are still falling on a monthly basis.[1]
Annual all property total returns recovered to 6.8% in May, driven by exceptionally high industrial sector returns of 19.6%. This was far ahead of returns in other areas of the market, with offices delivering 0.9% and retail 0.8%.1
Investors have generally been focusing on resilient income sectors, such as industrial and alternative assets that offer strong covenants and long leases. Approximately £16.6bn was invested in UK commercial property in the first five months of this year.  This was down slightly from the £18.8bn invested over the same period in 2020, although it should be noted that the 2020 figure includes deals agreed prior to the onset of lockdowns.[2]
Overseas buyers continue to be acquisitive in UK property markets, and they are likely to become an important positive driver of demand as they increase their allocations to UK property as a recovery investment, a source of income and to diversify away from other asset classes.
Fund Activity
No property disposals were undertaken during the period under review, although two properties are currently under offer, one a vacant high street retail shop and the second a regional office building. Both disposals are expected to complete in Q3 2021. The Fund remains well capitalised with cash levels remaining above optimum.
No acquisitions have been completed so far during the year. With the stamp duty clawback period now expired acquisition strategy remains focussed on medium term income stock, with an emphasis on standard industrial and supermarkets to provide income duration. Selective value-added stock opportunities from the office and industrial sectors will also be considered. 
There are signs that rent collection rates are now beginning to return towards pre-pandemic levels together with better tenant cooperation and engagement in dealing with their rent payment obligations. We are cautiously optimistic that the collection rates will continue to improve during the rest of this year.
Letting and asset management activities are now on the increase after a subdued start to the year due to occupier caution due to the prolonged economic impact of the Covid-19 pandemic. However, a number of lease re-gear and asset repositioning activities are now coming to fruition which are positively influencing fund performance.  Reducing the vacancy level remains our priority.  Vacancy levels have been impacted due to occupiers opting to break or not renew their lease in order to save on occupational costs whilst working from home.
Key asset management initiatives completed during the quarter included:
Barnstaple – Landlord works to facilitate occupation by a discount supermarket operator are now complete. The site has now been handed over to the tenant to complete their fitout and extension works. The supermarket operator plans to be open prior to year-end. Heads of terms have been agreed with a sporting goods retailer to take the adjoining unit on a subject to planning basis.
Reading – The building received a one-star Fitwel accreditation during the quarter and one of two ground floor suites were let at a rent in excess of our appraised value. Tenant enquiry levels remain robust.
Nuneaton – Heads of terms have been agreed with our occupational tenant to refurbish and extend this industrial warehouse unit. In collaboration with our tenant, the works are to be sequenced around the tenants' day to day business operations. Subject to planning being granted, the tenant will enter into a new 15-year lease commitment at an enhanced rent.
Swansea – The Fund completed a lease re-gear on this solus retail warehouse unit with the occupational tenant agreeing a new 10-year lease commitment at a rebased rent.
Cheltenham – The Fund has exchanged contracts with Decathlon to take a new 20,000 sq ft store in the former BHS unit. Decathlon will take 15-year lease commitment once the Fund has completed its enabling works. Terms have also been agreed to lease the former Topshop unit to a sporting goods retailer.
Bermondsey Street- The phased refurbishment of this circa 14,000 sq ft South Bank office building is now nearing practical completion. Tenant enquiry levels and feedback have been positive.
Leicester (Retail Warehouse) – Heads of terms have been agreed with our anchor tenant to grant a new 15-year lease on an enlarged unit. We anticipate exchanging on this deal in Q3 2021.
Leicester (Industrial) – At quarter end the Fund completed a lease re-gear with our occupational tenant which will ensure that our tenant remains in occupation for potentially a further five years.
Basildon – Heads of terms have been agreed with a national retailer to take the only vacant unit on this prime South East trade counter park at a record headline rent. We anticipate that this letting will complete in early Q3 2021.
ESG remains a key focus. The Managers are working to improve the Fund's 3-star GRESB rating and, ultimately, achieve net zero carbon status through active management of the Fund's assets.
Outlook
The success to date of the UK's vaccine rollout, the re-opening of the economy and the economic rebound that we witnessed in Q2 2021 all suggest that we could see UK GDP regaining pre-pandemic levels by the end of this year. This provides goods grounds for optimism and expectations that the UK property market will enjoy something of a recovery in the second half of this year.
Current investor concerns about rising inflation and its potential impact on property values appear to be overblown. Property is driven more by supply and demand factors than by inflation, so any future spike in inflation is expected to have only a moderate impact on values.
UK property's relative pricing versus bonds and other global property markets remains attractive and total returns of 5.6% p.a. are forecast for UK all property sectors over the next five years.[3] Within that, industrials, select alternatives and residential property in supply-constrained locations are expected to outperform, while most retail segments will underperform.
Investor attention in the retail sector is focused on repurposing redundant retail space, as demand for retail units and shopping centres is expected to continue to contract. Flexible, mixed use community spaces with enhanced social value will be in demand on our high streets and city centres.
The Big 6 office markets are expected to outperform over a five-year period, alongside prime Central London markets, but rental growth will take longer to come through as a result of higher vacancies. Accelerated working from home is expected to increase the downside risks for secondary markets in non-prime locations.
The debate over the merits of remote working and the future of offices continues. As office workers begin to return to the office, we are likely to see experiments in 'hybrid working' - how to combine new ways of using office space with remote working. This is an opportunity for companies to develop a 'best of both' approach by bringing together the positive aspects of remote working with improved office spaces that reflect their needs, preferences and corporate cultures.
Important Information
Past performance is not a guide to future performance. The value of investments may fall as well as rise and investors may not get back the amount invested. Income from investments may fluctuate.
The information contained in this document is provided for use by investment professionals and is not for onward distribution to, or to be relied upon by, retail investors. No guarantee, warranty or representation (express or implied) is given as to the document's accuracy or completeness. The views expressed in this document are those of the fund manager at the time of publication and should not be taken as advice, a forecast or a recommendation to buy or sell securities. These views are subject to change at any time without notice. This document is issued for information only by Canada Life Asset Management. This document does not constitute a direct offer to anyone, or a solicitation by anyone, to subscribe for shares or buy units in fund(s). Subscription for shares and buying units in the fund(s) must only be made on the basis of the latest Prospectus and the Key Investor Information Document (KIID) available at https://www.canadalifeassetmanagement.co.uk/
The LF Canlife UK Property ACS is an Authorised Contractual Scheme and is suitable for institutional and professional investors. The fund invests in assets that may at times be hard to sell. This means that there may be occasions when you experience a delay or receive less than you might otherwise expect when selling your investment. For more information on risks see the prospectus and key investor information document.
Requests for redemptions of units are subject to a notice period of up to 185 days. In normal market conditions this notice period is waived at the discretion of the manager and units can be sold without giving notice.  The value of property is generally a matter of a valuer's opinion rather than fact. Costs of buying and selling real property are generally much higher than for other types of assets. Property investments may be subject to significantly wider price spreads than bonds and equities which could affect the valuation of the fund by up to 8.00 %.
Canada Life Asset Management is the brand for investment management activities undertaken by Canada Life Asset Management Limited, Canada Life Limited and Canada Life European Real Estate Limited. Canada Life Asset Management Limited (no. 03846821), Canada Life Limited (no.00973271) and Canada Life European Real Estate Limited (no. 03846823) are all registered in England and the registered office for all three entities is Canada Life Place, Potters Bar, Hertfordshire EN6 5BA. Canada Life Asset Management Limited is authorised and regulated by the Financial Conduct Authority. Canada Life Limited is authorised by the Prudential Regulation Authority and regulated by the Financial Conduct Authority and the Prudential Regulation Authority.
CLI01929 Expiry on 22/07/2022
[1] MSCI All Property Monthly Index, May 2021
[2] Colliers, Property Snapshot, June 2021
[3] PMA, Summer 2021 Forecast (main scenario)