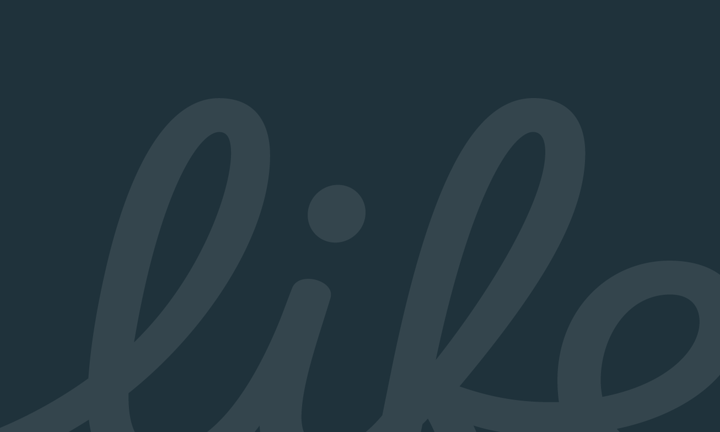 LF Canlife UK Property ACS
Q1 2022 LF Canlife UK Property ACS
Fund Update
Next story
Market overview
During the first quarter of 2022, markets became increasingly volatile due to a series of geopolitical headwinds. While financial markets largely shrugged off initial worries about the Omicron variant of Covid-19, the pandemic continued to have an impact on economies and global supply chains.
Inflation in the UK reached its highest level in decades, prompting the Bank of England to raise interest rate twice over the quarter. In February, Russia's invasion of Ukraine sparked a humanitarian crisis and caused prices for gas, oil and other commodities to soar on global supply concerns.
Despite this, the UK domestic property sector continued its trend of positive performance throughout the quarter, remaining resilient despite the turbulent economic landscape.
Key among this was the industrial property sector, which outperformed other areas of the property market and delivered double-digit returns driven by yield compression and strong rental growth. Strong investor demand was driven by a shortage of prime warehousing and logistics properties, in response to high consumer demand for e-commerce and the storage required.
Take up within the retail property sector also improved, with demand for retail warehousing assets growing throughout the quarter.
Demand for alternative property, such as hotels and residential assets, was also strong, whilst in the office sector, investors began to pivot towards buildings with strong sustainability credentials, in preparation for local authorities moving towards net zero and the subsequent requirements for landlords.
Fund Review
There were no acquisitions or disposals in the fund during the first quarter of the year. The fund is well capitalised, with cash remaining above optimum levels. The managers' acquisition strategy continues to be focused on stock refreshment and rebalancing of sector weightings, principally targeting medium-term income stock with value-added opportunities within the standard industrial, retail warehousing and supermarkets sectors. We expect cash levels to fall towards the fund's target position as we progress further into our active acquisition programme.
Rent collection rates are now back to pre-pandemic levels (97% of first-quarter 2022 rents were collected within 21 days). Letting and asset management activities remain a key focus for the fund,  with a particular emphasis on lowering vacancy rates and securing longer income streams.
Bermondsey Street – Two further floors have been let, with the last remaining floor now under offer. All lettings have been completed above our target estimated rental value (ERV).
Barnstaple - Works to Unit 5 have now completed and the tenant, Aldi Stores Limited, commenced trading from the store from 24 February 2022. Planning permission has now been secured on Unit 4, which will facilitate our planned letting to a sporting goods retailer. Contracts for this letting are nearing agreement and we expect contracts to be exchanged in the second quarter of 2022, with the landlord enabling works to commence promptly after exchange. The tenant aims for a store opening date in the third quarter of 2022.
Nuneaton – Terms have been agreed to restructure our existing tenant's lease. Both parties are targeting completion prior to quarter end.
Bournemouth – Contracts have been exchanged to surrender a tenant's lease subject to securing an alternative occupier for the scheme. Heads of terms have been agreed over the quarter with a gym operator to take the unit on a subject to planning basis.
Glasgow – Under offer to a well known homeware and clothing retailer on a 10-year term at a rent ahead of the ERV. This will improve the investment value.
Charlotte Street – Surrender and new lease to an alternative occupier at an ERV above valuation.
Epsom – Letting completed on Unit 14 on a five-year term that reduces the level of vacancy at the estate. We completed the refurbishment of one of the other recently vacant units, which would improve marketability of the unit.
ESG – We continued to be pro-active in our approach to net-zero carbon targets, which includes procuring 100% of electrical energy from renewable sources by December 2023, where economically and operationally feasible. We are also undertaking net zero pathway analysis to quantify the portfolio's transition risk and identify asset level stranding dates.
Outlook
Over the next five years, positive rental growth is expected for most UK property sectors and segments, although some sectors may struggle to keep pace with inflation.
From a sector perspective, industrial and logistics assets have been forecast to see the strongest growth, whilst office assets are expected to grow at a more modest rate.
Rental growth in the retail sector will continue to be challenged, as the cost-of-living crisis will place significant pressure on consumer incomes. Despite this, we expect consumers to seek out experiential retail, such as food and beverage or leisure venues, to satisfy the pent-up demand for socialising following long periods of lockdown.
We view the biggest risk to returns as inflation – which hit 7% in March – lingering for longer than expected. 
Property is often viewed as a hedge against inflation, but even though landlords can increase rents to compensate for rising costs, this depends on several factors such as the length of the tenant's lease and its terms, market conditions and the sector itself. Inflation-linked leases may offer the best protection, as real rents are likely to decline modestly over the next few years.
Important Information
Past performance is not a guide to future performance. The value of investments may fall as well as rise and investors may not get back the amount invested. Income from investments may fluctuate.
The information contained in this document is provided for use by investment professionals and is not for onward distribution to, or to be relied upon by, retail investors. No guarantee, warranty or representation (express or implied) is given as to the document's accuracy or completeness. The views expressed in this document are those of the fund manager at the time of publication and should not be taken as advice, a forecast or a recommendation to buy or sell securities. These views are subject to change at any time without notice. This document is issued for information only by Canada Life Asset Management. This document does not constitute a direct offer to anyone, or a solicitation by anyone, to subscribe for shares or buy units in fund(s). Subscription for shares and buying units in the fund(s) must only be made on the basis of the latest Prospectus and the Key Investor Information Document (KIID) available at https://www.canadalifeassetmanagement.co.uk/
The LF Canlife UK Property ACS is an Authorised Contractual Scheme and is suitable for institutional and professional investors. The fund invests in assets that may at times be hard to sell. This means that there may be occasions when you experience a delay or receive less than you might otherwise expect when selling your investment. For more information on risks see the prospectus and key investor information document.
Requests for redemptions of units are subject to a notice period of up to 185 days. In normal market conditions this notice period is waived at the discretion of the manager and units can be sold without giving notice.  The value of property is generally a matter of a valuer's opinion rather than fact. Costs of buying and selling real property are generally much higher than for other types of assets. Property investments may be subject to significantly wider price spreads than bonds and equities which could affect the valuation of the fund by up to 8.00 %.
Canada Life Asset Management is the brand for investment management activities undertaken by Canada Life Asset Management Limited, Canada Life Limited and Canada Life European Real Estate Limited. Canada Life Asset Management Limited (no. 03846821), Canada Life Limited (no.00973271) and Canada Life European Real Estate Limited (no. 03846823) are all registered in England and the registered office for all three entities is Canada Life Place, Potters Bar, Hertfordshire EN6 5BA. Canada Life Asset Management Limited is authorised and regulated by the Financial Conduct Authority. Canada Life Limited is authorised by the Prudential Regulation Authority and regulated by the Financial Conduct Authority and the Prudential Regulation Authority.
CLI02100 Expiry on 30/04/2023