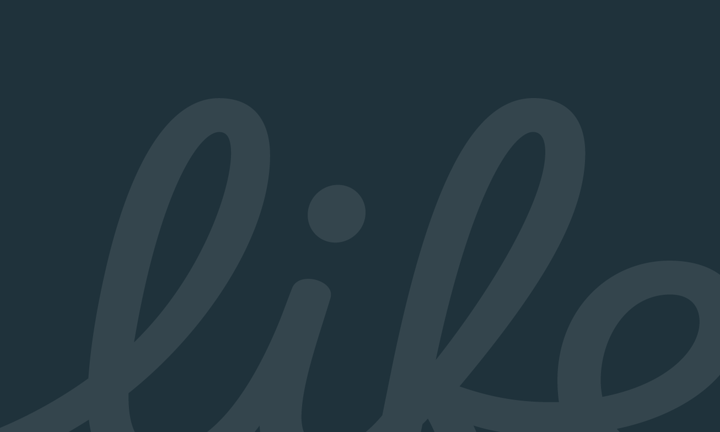 LF Canlife UK Property ACS
Q3 2021 LF Canlife UK Property ACS
Fund update
Next story
Occupier Demand Strengthens as Recovery Gathers Pace
Market Review
Following the unusually strong boost in economic activity that we saw in Q2 2021 as the UK economy reopened and lockdown restrictions were relaxed, Q3 ushered in a slower pace of economic growth and output.
Supply chain disruptions, labour market shortages and rising inflation are increasing the downside risks. Despite this, the recovery in the UK property market continued to gather momentum, driven mainly by yield compression in the industrial sector.
Approximately £10.3bn was invested in the UK property market in Q3 2021, a fall of 35% on Q2's total of £15.8bn. Industrials and offices accounted for around a third of total investment each in Q3, according to Property Data, while only 10% was invested in retail.
Investors are still focused on resilient income sectors, but in terms of location they are expanding their investment activity outside of London.
Occupier demand is becoming stronger as the recovery gathers pace, but it remains highly polarised by sector and location. The highest demand is for prime logistics, driven by Amazon and third-party logistics services, while demand for offices is improving but more stable. In the retail sector the strongest demand has been for retail warehousing and supermarket assets. Fashion-led high street retail and shopping centre units have continued to see weaker demand and higher vacancy rates.
Office markets will continue to recover as more office workers return to the office, with flexible, 'hybrid' working patterns becoming more mainstream. South-East and Big 6 regional office markets are leading the office recovery. Central London offices are expected to recover more strongly from 2022 onwards.
Fund Activity
One disposal was completed during the quarter with a further asset under offer which is likely to complete in Q4 2021. The sale has eliminated some vacancy risk and lowered our office exposure whilst profiting from an offer over current valuation. The Fund remains well capitalised with cash levels remaining above optimum.
With the stamp duty clawback period now expired the fund now can look to lower its overweight cash position through asset management initiatives and acquisition. Our acquisition strategy remains focused on medium-term income stock with an emphasis on standard industrial and alternative sectors to provide income duration. Selective value-added stock opportunities will also be considered. The Fund will look to acquire before year end.
Rent collection rates are now returning towards pre-pandemic levels. We are cautiously optimistic that collection rates will continue to improve through to year end. The Fund continues to focus on proactive tenant engagement to mitigate rent arrear risk as well as a method of asset enhancement.
On the ESG front the fund has improved its GRESB score for 2021 and maintains its 3-star rating. Our net zero carbon pathway has now been published.
Key asset management initiatives completed during the quarter included:
Bermondsey Street – Refurbishment of the office floors is completed and the works to enhance the common parts are progressing well. The first floor is currently under offer to an international company who is a developer and manufacturer of electrical products and completion is imminent. Positive feedback received following the refurbishment.
Glasgow – Terms agreed with a well-known restaurant operator for a 20-year lease. Approval received for change of use.
Epsom – Refurbishment of three units following lease expiry of a single tenant in February now completed and a new letting of one of the units has completed. Two lease re-gears completed with existing tenants for a further three and five years respectively. Another re-gear opportunity is also expected to complete at the start of Q4.
Leicester (Retail Warehouse) – Agreement for Lease completed with our anchor tenant for a new 15-year term on an enlarged unit.
Bournemouth – The Fund completed a new reversionary lease with one of the main occupational tenants to extend the lease for a further five years which brings the unexpired term back to ten years. The lease restructure not only improves the investment value but also enhances asset liquidity.
Cheltenham – The Empire Cinema opened in September 2021 in time for the release of the 25th Bond film, 'No Time to Die'. An agreement for lease has been exchanged with Decathlon, with Decathlon taking the majority of the BHS unit. Landlord's enabling works for this letting have been completed and the unit handed over to Decathlon to commence their fit out. Two other units are under offer and there is also firm interest for a roof top bar from an established operator. Vacancy rate is improving with the potential for further improvement. This could be a catalyst for an improvement in the valuation yield.
Basildon – The Fund completed a 10-year lease for one of the units to Autoglass at a new headline rent.
Outlook
Investor sentiment remains positive despite concerns about the potential impact and tenacity of rising inflation. UK property still offers good value relative to bonds and other global property markets. While higher inflation and higher bond yields remain a key risk, property rents may benefit from rising inflation.
Yields are likely to continue compressing in most sectors, with the exception of parts of the retail market, during the remainder of 2021. The divergence between outperforming 'beds and sheds' and underperforming retail segments is expected to continue in the short term. Retail warehousing and supermarkets continue stand as areas of strong performance in the retail sector.
Positive rental growth is returning to the market but, again, there are wide divergences by sector. Standard industrials are forecast to continue to see strong, albeit more modest growth, while most other sectors are expected to see positive growth over a five-year forecast period.
Important Information
Past performance is not a guide to future performance. The value of investments may fall as well as rise and investors may not get back the amount invested. Income from investments may fluctuate.
The information contained in this document is provided for use by investment professionals and is not for onward distribution to, or to be relied upon by, retail investors. No guarantee, warranty or representation (express or implied) is given as to the document's accuracy or completeness. The views expressed in this document are those of the fund manager at the time of publication and should not be taken as advice, a forecast or a recommendation to buy or sell securities. These views are subject to change at any time without notice. This document is issued for information only by Canada Life Asset Management. This document does not constitute a direct offer to anyone, or a solicitation by anyone, to subscribe for shares or buy units in fund(s). Subscription for shares and buying units in the fund(s) must only be made on the basis of the latest Prospectus and the Key Investor Information Document (KIID) available at https://www.canadalifeassetmanagement.co.uk/
The LF Canlife UK Property ACS is an Authorised Contractual Scheme and is suitable for institutional and professional investors. The fund invests in assets that may at times be hard to sell. This means that there may be occasions when you experience a delay or receive less than you might otherwise expect when selling your investment. For more information on risks see the prospectus and key investor information document.
Requests for redemptions of units are subject to a notice period of up to 185 days. In normal market conditions this notice period is waived at the discretion of the manager and units can be sold without giving notice.  The value of property is generally a matter of a valuer's opinion rather than fact. Costs of buying and selling real property are generally much higher than for other types of assets. Property investments may be subject to significantly wider price spreads than bonds and equities which could affect the valuation of the fund by up to 8.00 %.
Canada Life Asset Management is the brand for investment management activities undertaken by Canada Life Asset Management Limited, Canada Life Limited and Canada Life European Real Estate Limited. Canada Life Asset Management Limited (no. 03846821), Canada Life Limited (no.00973271) and Canada Life European Real Estate Limited (no. 03846823) are all registered in England and the registered office for all three entities is Canada Life Place, Potters Bar, Hertfordshire EN6 5BA. Canada Life Asset Management Limited is authorised and regulated by the Financial Conduct Authority. Canada Life Limited is authorised by the Prudential Regulation Authority and regulated by the Financial Conduct Authority and the Prudential Regulation Authority.
CLI01993 Expiry on 10/11/2022