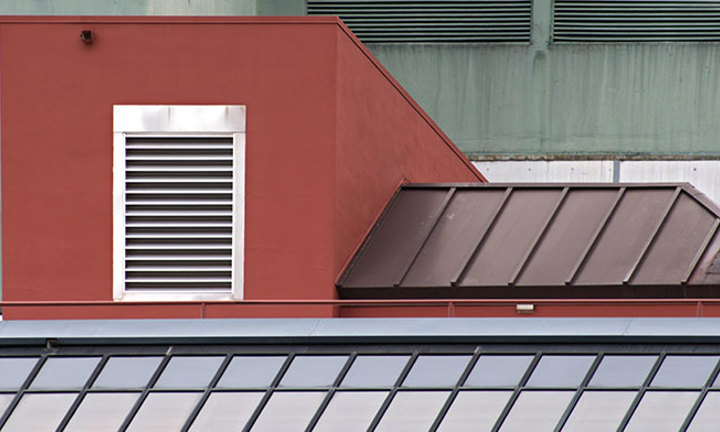 Pillar 3 Disclosure
Introduction

The Capital Requirements Directive ("CRD") created a regulatory capital framework across Europe governing how much capital financial services firms must hold. In the United Kingdom, CRD has been implemented by the Financial Conduct Authority ("FCA") in its regulations through the General Prudential Sourcebook ("GENPRU") and the Prudential Sourcebook for Banks, Building Societies and Investment Firms ("BIPRU").
The FCA framework consists of three pillars:
Pillar 1: sets out the minimum capital requirements that a firm needs to hold
Pillar 2: requires the firm to express a view on whether additional capital needs to be held by the firm for risks not covered by Pillar 1. All regulated firms are required to carry out this review as part of the Internal Capital Adequacy Assessment Process ("ICAAP")
Pillar 3: requires a firm to publish details of the risk management, risk exposures and capital position of the firm
Frequency of Disclosure
CLAM will make an annual Pillar 3 disclosure.  This disclosure is not subject to audit and has been produced solely for the purpose of satisfying the Pillar 3 requirement.  The disclosure is based on the CLAM's position as at 31 December each year.  The board of directors (the "Board") feel that disclosure on an annual basis is appropriate based on CLAM's current risk exposures and will review the need to disclose more frequently as part of its internal review process. 
Background to the firm
CLAM is a subsidiary of The Canada Life Group (UK) Limited and is part of Great-West Lifeco.  CLAM is authorised and regulated by the FCA as an Investment Management Firm.  The firm's activities give it the BIPRU categorisation of a "Limited Licence" and a "BIPRU €50k" firm. CLAM is the appointed investment manager of a number of collective investment funds and manages portfolios on behalf of other companies in the Great-West Lifeco group.
Enterprise Risk Management
Enterprise Risk Management (ERM) is a framework, implemented by the Board, management, and other personnel, applied in conducting business, making business decisions and establishing risk strategy and appetite across all areas of the business.
The process is designed to articulate and monitor adherence to risk appetite and risk limits, identify, measure, manage, monitor and report risks, identify potential events or emerging issues that may affect CLAM, and provide reasonable assurance regarding the risk consequences of achievement and successful delivery of CLAM's strategic business objectives.
ERM encompasses aligning risk appetite and strategy, enhancing risk informed decisions, reducing operational losses, identifying and managing multiple risks, seizing appropriate business opportunities and improving deployment of capital.
Risk processes are implemented both via bottom-up processes carried out by the business, and top-down oversight and assurance carried out by the Risk Function, as well as other oversight functions.  This includes a policy framework, risk event reporting, risk and control self-assessment and key risk indicator reporting.
Governance
CLAM is governed by the Board.  The Board is comprised of directors who have the necessary skill and experience to lead and control CLAM.  There is a Board Risk Committee which has responsibility for monitoring risk and reporting to the Board.  The Executive Management Committee reviews all aspects of CLAM's business including business strategy, planning, financial results and risk and compliance matters.
A key component of an effective ERM framework is the Three Lines of Defence model. This introduces a clear delineation of responsibilities for risk management between the business areas, Risk Function and Internal Audit.  Such delineation allows appropriate ownership, oversight and assurance.  The three separate lines of defence provide the Board with greater comfort that the risk framework is comprehensive, suitable and reliable. 
Central to risk management within CLAM is the Risk Function. The Risk Function, headed by the Chief Risk Officer, is responsible for the effective implementation, embedding, monitoring and reporting of all activities within the ERM framework.
Strategic and Business Risk
CLAM is exposed to strategic and business risk through its business planning and execution of the strategy.  Changes to the business environment and the introduction of new regulations will give rise to the need for further planning. 
The main business risk CLAM faces is expense risk, as development of CLAM continues and the services it offers are enhanced.  Expenses are controlled through detailed planning and regular monitoring.  There is an on-going risk that developing the business and the changes required to implement new initiatives and regulations cost more than anticipated.
CLAM does not employ any staff but utilises staff from CLFIS (UK) Limited, a group services company.  The staff pension scheme liabilities are recognised at the UK divisional level. On a look through basis CLAM would be responsible for its portion of the pension scheme risk.
Credit Risk
CLAM is exposed to credit risk through non-receipt of fee income from clients and exposure to bank deposits and Money Market Funds (MMFs).  Strong internal controls exist to ensure clients pay within the agreed credit terms.  Surplus cash is moved to MMFs, including an internal CLAM managed Liquidity Fund, and bank deposits to provide a greater spread of credit risk and an enhanced return.  The external MMFs used are regulated AAA rated funds which under money market fund regulations must hold a wide spread of underlying investments with limited positions in any one counterparty. Bank deposits can only be placed with regulated credit institutions that are on the group approved list with a minimum credit rating of 'A'.
Market Risk
CLAM does not hold any investments in its own name other than MMFs which are operated as collective investment funds. Therefore the assets held by CLAM do not directly face market risk.
CLAM does not hold any investments in its own name other than MMFs which are operated as collective investment funds.  Therefore, the assets held by CLAM do not directly face market risk. 
CLAM is however potentially at risk from a general fall in the market or any specific asset class as this affects the level of fee income that can be earned.  The risk is to future earnings rather than a direct loss and therefore is capable of partial mitigation through a reduction in the operating cost base over the longer term. 
CLAM manages some portfolios of foreign currency denominated assets where its investment management fee is received in the same currency.  The amount received in respect of these fees is therefore exposed to fluctuations in exchange rates.
CLAM consistently maintains sufficient liquid resources to meet its obligations for financial liabilities.  CLAM's liquidity risk is considered to be limited.  Cash flow and capital adequacy forecasts are carried out on a regular basis. Surplus cash is placed on short term deposits with approved credit institutions or MMFs to ensure liquidity.
Operational Risk
Operational risk can result from inadequate or failed internal processes, people and systems, from external events or changes in regulations which may adversely affect CLAM.   CLAM's operational risk universe is made up of fraud, infrastructure, legal & regulatory, outsourcing, people and process risks. 
CLAM has in place a Risk & Control Self-Assessment process to assure itself that all key operational risks to which it is exposed are effectively identified, assessed and controlled to the appropriate level.  The Board, as part of its internal control and governance procedures, regularly review operational risks and their impact.
Conduct Risk
CLAM has developed a range of collective investment funds that it actively markets to product distributors such as IFAs and institutional investors.  CLAM is therefore exposed to a number of conduct risks in its role as co-manufacturer with Link Asset Services, as appointed Authorised Corporate Director of the collective investment funds.  These conduct risks include funds are misrepresented in the sales process; target markets are not clearly defined; products designed do not cater for the needs of customers; business decisions are made without consideration for the impact on the customer; and inability to meet redemptions due to lack of fund liquidity.
CLAM has an extensive product design and approval process before any fund is launched.  Investment Governance personnel and the 2nd Line Compliance team review the details of the fund and how it will be managed, with the Compliance Business Partner approving marketing material as 'fair, clear and not misleading'.   
Capital Resources
As at the 31st December 2020, the capital position of CLAM in relation to its regulatory requirement is as follows:
 

31/12/20

       £,000

 

Pillar 1 capital requirement is the greater of:

 

Base capital requirement of €50,000     

44

The sum of the market risk and the credit risk

627

The fixed overhead requirement

2,476

 

 

Pillar 1 capital requirement 

2,476

 

 

Capital resources

 

Share capital

2,250

Audited reserves

13,886

Tier 1 capital

16,136

Tier 2 capital

Nil

Total capital resources

16,136

Surplus capital 

 9,773
Remuneration disclosure year ending 31 Dec 2021 - View PDF