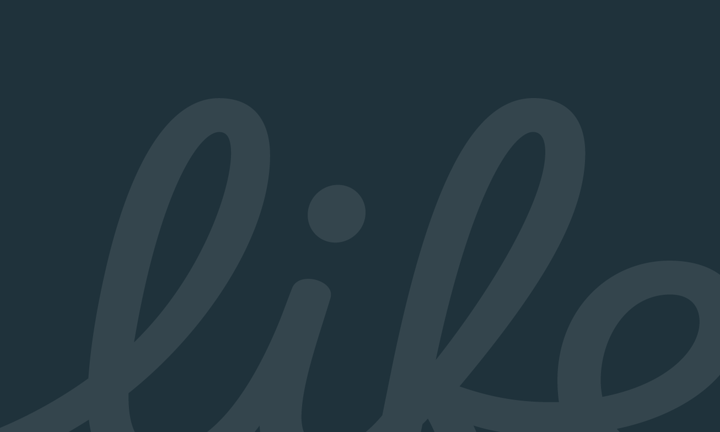 LF Canlife Portfolio VI Fund
Q1 2021 LF Canlife Multi-Asset Funds
Fund Update
Next story
LF Canlife Portfolio Funds III-VII

Market Overview
The first quarter of 2021 was good for equities, tough for bonds and provided a timely reminder of the benefits of holding a well-diversified portfolio. Rising inflation expectations sent the 10-year US Treasury yield from 0.91% to 1.74%, a significant increase given its low starting point at the end of 2020. This change percolated swiftly through global markets, causing widespread falls in bond prices.
The rise in yields reflects mounting evidence of a rapid economic recovery and concerns that high levels of stimulus may prove excessive, resulting in sustained inflation. The markets are testing the Federal Reserve's (Fed's) resolve to see if it is serious about holding rates at current levels and allowing inflation to rise temporarily above its long-term 2% target.
What we are seeing, however, is a repricing of bonds that reflects gathering pace in the global recovery and a modest rise in inflation. It does not signal a structural bond bear market.
The UK and North America led the major equity markets over the quarter with healthy performance, while Europe lagged and volatility in Asia resulted in muted returns. Since its March 2020 lows the MSCI World Index has risen by almost 50%.
The prospect of a strong economic rebound and rising inflation intensified the rotation from growth to cyclical and value stocks that began in late 2020. Investors sought companies most likely to benefit from recovery and social re-normalisation. This benefitted oil companies, miners and industrials, together with smaller companies and financials.
After a strong beginning to 2021, emerging market equities struggled to make further ground as the US dollar regained strength and concerns grew over rising levels of infection and the slow pace of immunisation programmes in some countries.
Funds Review
Over the quarter the Funds demonstrated the benefits of holding well-diversified investments within a disciplined strategic asset allocation. They continued to meet their objectives despite the sharp rises in bond yields, the markets' switch from growth to cyclical stocks and increasing volatility in Asian and emerging markets.
With their higher weighting to bonds, Portfolios III and IV were naturally most affected by the rise in yields. They were rebalanced via the addition of a new holding for the Portfolio Funds – the iShares Core Global Aggregate Bond ETF. This provides a cost-effective way to gain diversified exposure to global fixed income markets with relatively low volatility. The ETF includes government, government-related and investment grade corporate bonds and is hedged back to sterling.
Across Portfolios IV-VII the Managers reduced the Fund's holdings of the iShares STOXX Europe 600 Automobiles and Parts ETF. This holding was added in November 2020 in anticipation of an upswing in demand for European manufacturing. It has performed extremely well since then, rising over 20% during the first quarter of 2021 alone. The Managers reduced the holding to keep the Funds within their strategic asset allocation limits, and reinvested profits across other positions.
Outlook
Recovery from a recession is usually a protracted healing process. This time, large sections of the global economy have been effectively mothballed but remain relatively unscathed, so recovery may be much quicker than following previous recessions. After almost a year of lockdowns, during which consumers have been restricted in terms of what they can buy and do, there is plenty of pent-up demand and savings are at historically high levels.
The second half of 2021 is likely to see a sizeable consumer recovery, the reopening of the leisure and tourism industries and the refilling of supply chains. Service industries have been particularly hard-hit by the pandemic and are likely to see the strongest bounce-back once immunisation programmes have been rolled out. This is significant because services account for around 75% of US GDP, 80% of UK GDP and 75% of EU GDP.
The rebound in economic activity could be surprisingly strong and accompanied by further, but temporary, rises in inflation and bond yields. We are likely to see more outperformance by cyclicals and value stocks in the first half of 2021, followed by a rotation to growth stocks in the second half.
Government bonds yields in the US, Europe and the UK may have further to rise this year as the outlook for economic growth improves and inflation expectations rise. Overall, however, government bond yields are likely to peak at relatively low or, in Europe, negative levels until central banks start reducing their monetary stimulus programmes.
Higher yields across global bond markets will provide an attractive entry point for fixed income investors by giving them access to higher coupons and potential capital gains.
Important Information
Past performance is not a guide to future performance. The value of investments may fall as well as rise and investors may not get back the amount invested. Income from investments may fluctuate. Currency fluctuations can also affect performance.
The information contained in this document is provided for use by investment professionals and is not for onward distribution to, or to be relied upon by, retail investors. No guarantee, warranty or representation (express or implied) is given as to the document's accuracy or completeness. The views expressed in this document are those of the fund manager at the time of publication and should not be taken as advice, a forecast or a recommendation to buy or sell securities. These views are subject to change at any time without notice. This document is issued for information only by Canada Life Asset Management. This document does not constitute a direct offer to anyone, or a solicitation by anyone, to subscribe for shares or buy units in fund(s). Subscription for shares and buying units in the fund(s) must only be made on the basis of the latest Prospectus and the Key Investor Information Document (KIID) available at https://www.canadalifeassetmanagement.co.uk/
LF Canlife Portfolio Funds may invest in property funds that may be illiquid and subject to wide price spreads, both of which can impact the value of the fund. The value of the property is based on the opinion of a valuer and is therefore subjective.
Canada Life Asset Management is the brand for investment management activities undertaken by Canada Life Asset Management Limited, Canada Life Limited and Canada Life European Real Estate Limited. Canada Life Asset Management Limited (no. 03846821), Canada Life Limited (no.00973271) and Canada Life European Real Estate Limited (no. 03846823) are all registered in England and the registered office for all three entities is Canada Life Place, Potters Bar, Hertfordshire EN6 5BA. Canada Life Asset Management Limited is authorised and regulated by the Financial Conduct Authority. Canada Life Limited is authorised by the Prudential Regulation Authority and regulated by the Financial Conduct Authority and the Prudential Regulation Authority.
CLI01874 Expiry on 22/04/2022