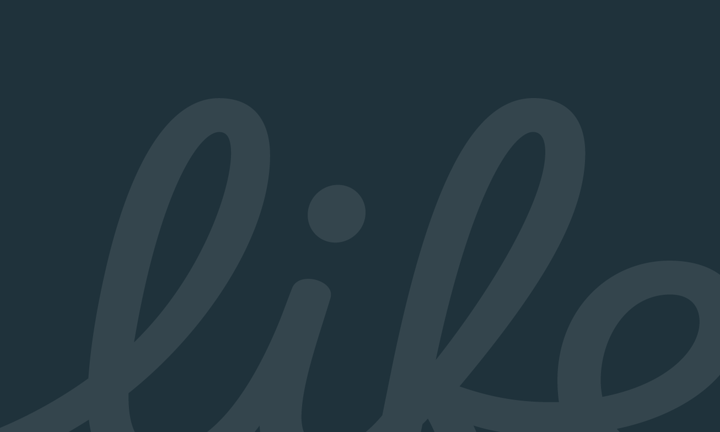 LF Canlife UK Equity and Bond Income Fund
Q2 2020 LF Canlife Global Equity Fund
Fund Update
Next story
Massive Stimulus Raises Markets
Market Review
Led by the US, world equity markets rebounded from their lows in March, when COVID-19 infection rates were soaring across developed economies.  Some of the strongest returns were among growth stocks in technology, healthcare and e-commerce sectors, many of which have benefited from responses to COVID-19 and widespread stay-at-home policies.
The first global pandemic in over 100 years triggered the steepest and fastest rise in unemployment on record, along with the sharpest and deepest falls in output and GDP. Rather than reflecting economic fundamentals, the current rebound is based on massive levels of fiscal and monetary support provided by governments and central banks.
In just three months the Federal Reserve's (Fed's) balance sheet has expanded by US$3tn. By contrast, it took six years for the Fed to accumulate this level of debt following the 2008 financial crisis. In an unprecedented move, the Fed nipped the risk of a credit crunch in the bud by promising support for the US corporate bond market. In addition to the Fed's support packages, the fiscal support measures announced by the US government amounted to a further US$3tn.
Faced with mass unemployment and the risk of economic collapse in some sectors of their economies, governments and central banks the world over followed suit in providing large-scale support programmes.
The existential threat posed by the pandemic to the EU could prove to be a catalyst for lasting change. The first steps are being taken towards fiscal transfers from richer to poorer EU members. There is the potential for this to develop into fiscal union, which could help secure the future of the EU as a sustainable union.
Portfolio Review
Stock selection in the US and Europe made the biggest contributions to positive relative returns. Our holdings in pharmaceutical and life sciences giant Bayer and the US-based advertising and consumer data analysis company Cardlytics were key contributors.
The largest detractors from relative returns were stock selection in Asia and the portfolio's exposure to UK equities. The FTSE All-Share lagged other major equity markets as a result of its high exposure to miners, oil companies and banks, all of which were hit hard by the sharp drop in economic activity and, in the case of banks, near-zero interest rates.
At an individual stock level, HSBC was our largest detractor from relative returns. The multi-national bank is experiencing a double squeeze from low interest rates and political uncertainty in Hong Kong. Berkshire Hathaway also detracted from relative returns. The company's exposure to banking stocks and airlines, together with questions regarding the company's high levels of cash, have hampered recovery in its share price.
At the beginning of the quarter our largest overweight was communication services and our largest underweight was materials. After making significant gains, a number of stay-at-home stocks such as Netflix, Activision Blizzard and Walmart have now consolidated or are drifting lower. We have therefore reduced our overweight in communication services.
We have increased exposure to industrials and information technology, and these are now our largest sector overweights. Materials is still our largest underweight, followed by utilities.
Outlook
Overall, equities no longer appear cheap, with the MSCI World Index showing a price-to-book ratio of around 2.47, but we remain bullish for longer-term equity prospects.[1] The current level of support and stimulus provided by central banks and governments will be with us for some time to come and is likely to increase, providing a highly supportive backdrop for equities. Given this outlook, we have increased the portfolio's beta and tracking error in anticipation of an economic recovery.
The US is still our most-favoured market as it has the monetary and fiscal ability to stimulate its economy. We also favour China and Asia, both of which are likely to benefit as China leads a recovery following lockdown. Japan, being a cyclical economy, is also likely to be key beneficiary of economic recovery.
Meanwhile, we expect the UK to continue to lag other major markets as a result of its high exposure to energy stocks, miners and banks. We remain cautious on the outlook for continental Europe, pending further development of sustainable structural reforms.
Important Information
Past performance is not a guide to future performance. The value of investments may fall as well as rise and investors may not get back the amount invested. Income from investments may fluctuate. Currency fluctuations can also affect performance.
The information contained in this document is provided for use by investment professionals and is not for onward distribution to, or to be relied upon by, retail investors. No guarantee, warranty or representation (express or implied) is given as to the document's accuracy or completeness. The views expressed in this document are those of the fund manager at the time of publication and should not be taken as advice, a forecast or a recommendation to buy or sell securities. These views are subject to change at any time without notice. This document is issued for information only by Canada Life Asset Management. This document does not constitute a direct offer to anyone, or a solicitation by anyone, to subscribe for shares or buy units in fund(s). Subscription for shares and buying units in the fund(s) must only be made on the basis of the latest Prospectus and the Key Investor Information Document (KIID) available at www.canadalifeassetmanagement.co.uk
Canada Life Asset Management is the brand for investment management activities undertaken by Canada Life Asset Management Limited, Canada Life Limited and Canada Life European Real Estate Limited. Canada Life Asset Management Limited (no. 03846821), Canada Life Limited (no.00973271) and Canada Life European Real Estate Limited (no. 03846823) are all registered in England and the registered office for all three entities is Canada Life Place, Potters Bar, Hertfordshire EN6 5BA. Canada Life Asset Management is authorised and regulated by the Financial Conduct Authority. Canada Life Limited is authorised by the Prudential Regulation Authority and regulated by the Financial Conduct Authority and the Prudential Regulation Authority.
CLI01676 Expiry 31/12/2021
[1] Source: Bloomberg, MSCI, 30/06/2020