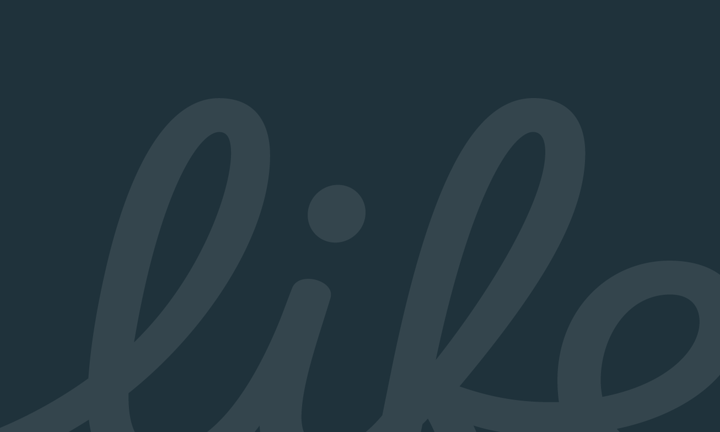 LF Canlife Global Equity Fund
Q1 2022 LF Canlife Global Equity Fund
Fund Update
Next story
Market overview
During the first quarter of 2022, markets became increasingly volatile due to a series of geopolitical headwinds that included the ongoing pandemic, rising inflation and Russia's invasion of Ukraine. While the pandemic and the Omicron variant of Covid-19 continued to affect economies and supply chains, financial markets largely shrugged off the concerns and instead placed greater focus on high inflation and rising interest rates.
The prospect of interest rate hikes from the US Federal Reserve weighed heavily on US stock markets. US stock markets struggled in January and fell further in February. High-growth technology companies were hit particularly hard, falling by as much as 20% in March from their previous peaks in November 2021.
Energy companies were among the strongest performers across the period, as prices for oil, gas and other commodities went up due to the crisis in Ukraine and the fear of shortages as Western countries introduced sanctions on Russia.
UK equities proved to be more resilient over the quarter as companies in the oil, mining, healthcare and banking sectors performed well. While most of the world's major stock markets were negative over the quarter, the UK was in positive territory.
Due to its economic ties to both Russia and Ukraine, European stock markets were negative over the first three months, with all sectors outside of energy falling. In Japan, stock markets rebounded in March, having suffered earlier in the year. 
An outbreak of the Omicron variant in China led to tightly mandated lockdowns across Shanghai, as the government continued its pursuit of zero-Covid. This affected not only the financial sector, of which Shanghai is the hub, but much of the region's manufacturers who operate on the city's outskirts.
Portfolio review
The fund performed well throughout the quarter, with our overweight position in healthcare stocks having had a positive effect.
Our exposure to energy stocks was also incredibly beneficial across the period, but given how hard the sector had run, we decided to pare back our positions towards the end of the quarter, as we sought to reduce risk within the portfolio.
We continued to invest in the travel recovery theme, which we believe will flourish over the coming months as more consumers seek getaways abroad. In this area, we're particularly excited by our position in WH Smith, which has been building its footprint in US airports throughout a series of acquisitions.
The crisis in Ukraine has accelerated the desire to move towards renewable energy sources and with this in mind, we have been adding to our nuclear energy stocks. Within the portfolio, we have built positions in both BWX Technologies, who supply the US government, and Cameco, the world's largest publicly traded uranium company. We believe that nuclear, with it's low-carbon energy output, represents an exciting play on the broader energy transition theme.
We switched out our holdings in Schlumberger and LHC Group, with the latter having been subject to a takeover, and added positions in Flowserve and Baker Hughes.
Outlook
The macro environment is becoming increasingly challenging. Investors are still coming to grips with the inflationary environment or more specifically, the tightening of monetary policy that it has necessitated.
Much of the market appears to be pricing in a recession, given the inversion of the yield curves, which we don't necessarily agree with. We acknowledge that interest rates, particularly in the US, are likely to rise swiftly and quantitative tightening will begin, however we believe that the Fed will be keen to avoid a recession and will use its toolkit appropriately.
Economic growth forecasts have declined and whilst sanctions on Russia may have deferred the peak in inflation, questions remain on how the world, and more specifically Europe, will transition away for Russian-sourced energy.
We believe the answer may lie in nuclear energy and are excited by our positioning in this space, which we will continue to add to where appropriate. Additionally, the slowdown in China may represent a buying opportunity.
Whilst the market waits with bated breath on the next movement of the Fed, we maintain a cautious optimism and will continue to add capital to longer-term themes at sensible valuations.  
Important Information
Past performance is not a guide to future performance. The value of investments may fall as well as rise and investors may not get back the amount invested. Income from investments may fluctuate. Currency fluctuations can also affect performance.
The information contained in this document is provided for use by investment professionals and is not for onward distribution to, or to be relied upon by, retail investors. No guarantee, warranty or representation (express or implied) is given as to the document's accuracy or completeness. The views expressed in this document are those of the fund manager at the time of publication and should not be taken as advice, a forecast or a recommendation to buy or sell securities. These views are subject to change at any time without notice. This document is issued for information only by Canada Life Asset Management. This document does not constitute a direct offer to anyone, or a solicitation by anyone, to subscribe for shares or buy units in fund(s). Subscription for shares and buying units in the fund(s) must only be made on the basis of the latest Prospectus and the Key Investor Information Document (KIID) available at https://www.canadalifeassetmanagement.co.uk/
Canada Life Asset Management is the brand for investment management activities undertaken by Canada Life Asset Management Limited, Canada Life Limited and Canada Life European Real Estate Limited. Canada Life Asset Management Limited (no. 03846821), Canada Life Limited (no.00973271) and Canada Life European Real Estate Limited (no. 03846823) are all registered in England and the registered office for all three entities is Canada Life Place, Potters Bar, Hertfordshire EN6 5BA. Canada Life Asset Management Limited is authorised and regulated by the Financial Conduct Authority. Canada Life Limited is authorised by the Prudential Regulation Authority and regulated by the Financial Conduct Authority and the Prudential Regulation Authority.
CLI02092 Expiry on 30/04/2023