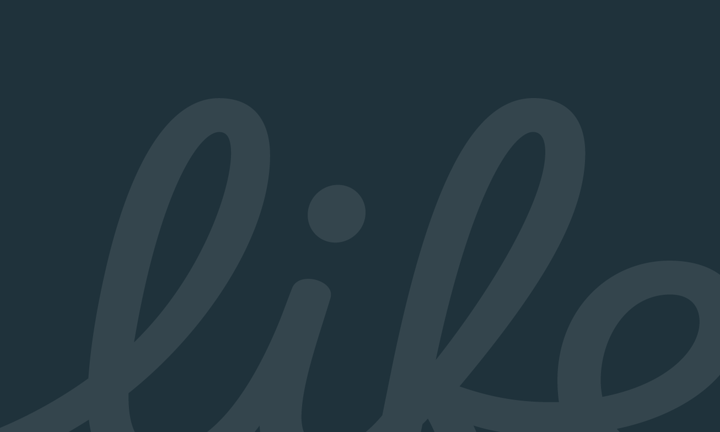 LF Canlife Global Equity Fund
Q3 2021 LF Canlife Global Equity Fund
Fund Update
Next story
Tapering tipped for November

Market Overview

Global equities made modest gains in Q3, despite concerns over slowing economic growth, supply disruptions, rising inflation and indications from the US Federal Open Market Committee that tapering of asset purchases could commence as early as November.

The start of tapering brings with it the possibility that investors will reallocate away from equities, and particularly away from longer-duration equities. However, the Fed will be keen to prevent market instability, and is therefore likely to avoid surprising investors with overly hawkish cuts in asset purchases. At the same time, equity markets continue to be supported by expectations for continuing earnings growth in the years ahead.

Asia-Pacific equities fell back over the quarter as a potent mix of rising covid-19 cases and a relentless stream of bad economic news and regulatory changes took their toll on Chinese equities. Of particular concern are China's moves to turn private tutoring companies into non-profit organisations, tighter regulation of technology companies and the potential default of China's largest property developer. China's new regulations could slow growth in some areas, but many Chinese companies will continue to benefit from relatively strong earnings growth.

Portfolio Review

The top contributors to positive relative performance this quarter were mainly quality growth stocks, such as companies that provide unique products, or have strong brands and management. These included: Novo Nordisk, a specialist in diabetes treatments and pharmaceuticals; Cadence, a designer of semiconductors; ASML, the world's only producer of extreme ultraviolet lithography equipment used in high-end semiconductor production; and Costco, a retailer which has successfully defended its physical business against e-commerce giants.

The largest detractor from relative returns at stock level was Fidelity National Information Services, which provides fintech solutions, primarily to the financial sector. The Managers remain confident that this holding will merit its position in the portfolio as more people return to commuting to work. The second largest detractor from relative returns at stock level was Iberdrola SA, a European multinational energy, which saw its share price decline when the Spanish government announced a clawback on windfall gas profits.

A small overweight to North America and a strong underweight to the Asia Pacific region were the largest contributors to positive relative returns at country level. The Fund's underweight exposure to Japan and a zero allocation to Africa and the Middle East, were the largest country-level detractors from performance.
At a sector level, being underweight materials and a small overweight in financials added value over the period. Overweights in energy and consumer staples were the main detractors from relative returns at a sector level.

The Fund's largest underweights are in the materials and consumer discretionary sectors while the largest overweights are in financials and energy.

Outlook

Overall, developed market equities show strong gains for the year to date, and exceptionally strong gains since the market lows of 2021. We expect the economic recovery to continue during the remainder of 2021 and into 2022, but it remains to be seen how much of the recovery is already reflected in stock prices.

The combination of elevated equity valuations and a softer outlook for corporate earnings suggest that global equity returns will be lower for the foreseeable future. The Managers also believe that a further rise in yields over the coming months is likely, with steeper yield curves reflecting a shift higher in inflation expectations. Investors can therefore expect to see further swings in the relative fortunes of growth and value areas of the market as investors attempt to gauge the outlook for inflation and earnings.

The key risks to our base case of a continued recovery during the remainder of 2021 and into 2022 are higher and more permanent inflationary pressures triggering steeper interest rate hikes, lower-than-expected fiscal stimulus in the US, reductions in global trade caused by a slowdown in the Chinese economy and another rise in Covid infections denting economic output.

Important Information

Past performance is not a guide to future performance. The value of investments may fall as well as rise and investors may not get back the amount invested. Income from investments may fluctuate. Currency fluctuations can also affect performance.

The information contained in this document is provided for use by investment professionals and is not for onward distribution to, or to be relied upon by, retail investors. No guarantee, warranty or representation (express or implied) is given as to the document's accuracy or completeness. The views expressed in this document are those of the fund manager at the time of publication and should not be taken as advice, a forecast or a recommendation to buy or sell securities. These views are subject to change at any time without notice. This document is issued for information only by Canada Life Asset Management. This document does not constitute a direct offer to anyone, or a solicitation by anyone, to subscribe for shares or buy units in fund(s).
Canada Life Asset Management is the brand for investment management activities undertaken by Canada Life Asset Management Limited, Canada Life Limited and Canada Life European Real Estate Limited. Canada Life Asset Management Limited (no. 03846821), Canada Life Limited (no.00973271) and Canada Life European Real Estate Limited (no. 03846823) are all registered in England and the registered office for all three entities is Canada Life Place, Potters Bar, Hertfordshire EN6 5BA. Canada Life Asset Management Limited is authorised and regulated by the Financial Conduct Authority. Canada Life Limited is authorised by the Prudential Regulation Authority and regulated by the Financial Conduct Authority and the Prudential Regulation Authority.

CLI01978 Expiry on 19/10/2022