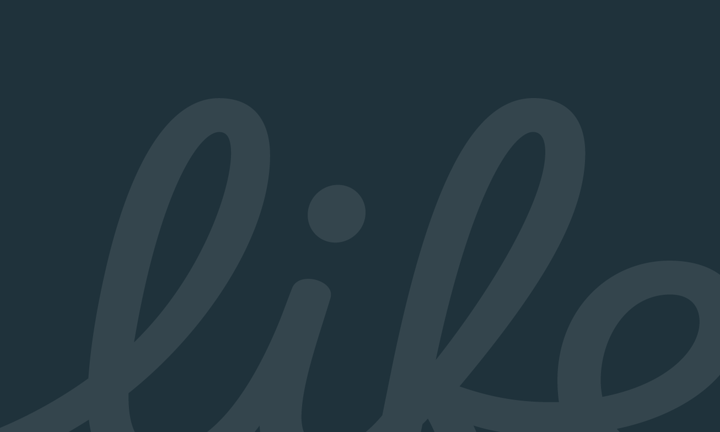 LF Canlife Global Equity Fund
Q2 2021 LF Canlife Global Equity Fund
Fund Update
Next story
Fed adopts a more hawkish stance

Market Overview

Inflation continued to be the dominant theme during the second quarter. How high could it go and how long might it stay there? The Federal Reserve (Fed) sees the current rise in inflation as a relatively short-lived phenomenon fuelled by pent-up demand and dislocations in supply chains caused by the pandemic, and that it will be counterbalanced by unemployment.
However, the Fed has become more hawkish. After its June Federal Open Market Committee (FOMC) meeting it acknowledged that tapering of asset-buying programmes is being discussed and that two US interest rate rises are likely in 2023. This is a significant change since April, when no rate rises were pencilled in for in 2023.
The markets have since adjusted to the Federal Reserve's more hawkish stance, which has gone some way to allay inflation concerns and limits downside to US dollar exposure, but also highlights that central bank support for markets via asset purchases cannot be taken for granted.
Global equities rose over the quarter as immunisation programmes accelerated and lockdown restrictions were eased in developed economies. The MSCI World Index has now risen by almost 58% in sterling terms since its lows in March 2020.
Economic data was unusually strong, especially in the US, which posted an annualised real GDP growth rate of 6.4% for the first quarter. The IMF has since raised its 2021 US growth projection from 4.6% in April to 7.0%, the fastest projected rate of US growth since 1984.  European leading economic indicators were also strong, with PMIs reaching multi-year highs, suggesting a rapid increase in activity.
At a regional level, North American and European equities provided the highest equity returns, followed by the UK and Asia Pacific markets. Growth stocks rebounded in response to declining government bond yields to outperform value and cyclical areas of the market. However, some of the highest returns were seen in commodities as investors sought inflation hedges and profits in the global reopening trade.
US stocks benefited from declining US Treasury yields, strong first-quarter economic data and earnings growth, and a bipartisan agreement to boost US infrastructure spending by US$600bn. In Europe, the further reopening of its economies coupled with rising global demand and resulted in robust equity returns.
In contrast, the slow pace of vaccination in Japan and emerging markets hampered relative performance, while Chinese equity policy tightening and regulatory concerns (particularly around tech companies) weighed on Chinese equities, with a knock-on effect in other Asian markets.
Fund Review
The surprisingly sharp decline in bond yields during the quarter and the rally in large-cap US tech stocks that accompanied it worked against the Fund's positioning, which is slightly underweight technology and overweight industrials and financials. However, the Fund's managers are confident that their current positioning will show its merit as the recovery gathers strength and yields rise to reflect economic growth.  
The rising oil price enabled the Fund to benefit from its overweight position in energy. The portfolio's broadly neutral position in consumer staples also added to positive relative returns.
At an individual stock level, holdings in Navient (USA, student finance), Cameco (Canada, the world's second largest uranium producer) and Snap-on (USA, precision transportation machinery and tools) all made positive contributions to relative returns. Holdings in easyJet (aviation), Baker Hughes (oil and gas services) and Allison Transmission (automatic transmissions and propulsion systems) detracted from relative returns.
Purchases included TSMC, which the Managers view as a best-in-class semiconductor foundry. The company has been operating at close to full capacity and is about to embark on significant capex spending. This has reduced the attraction of TSMC in the wider market, but it presents a good entry point for patient investors.
The Managers also purchased Thermo Fisher (scientific instruments, reagents and consumables), a high-quality company which has recently underperformed the index due to expectations that demand for Covid testing equipment will decline over the coming year. However, the company has many other strings to its bow and a bright future ahead of it.
Sales included Marriott (hotels, residential and timeshare properties) and Wyn Resorts (hotels and casinos) both of which have suffered from slower-than-expected demand caused by the spread of Covid variants. The Managers also sold the Fund's holding in Snap-On, which has performed well but showed limited potential for further multiple expansion.
The Fund continues to be overweight the UK and underweight Europe and Asia. Its largest sector overweights are in industrials, financials and energy. Its largest sector underweights are materials, communication services and utilities.
Outlook
The second half of 2021 is likely to see a sizeable consumer recovery that includes the reopening of the leisure and tourism industries and the refilling of supply chains. Economists have increased their estimates for GDP and consumption growth, particularly given the fast pace of vaccination in the US and Europe's rapidly accelerating immunisation efforts, but it remains to be seen how much of the impending recovery is already reflected in stock prices, which surpassed our expectations for the whole of 2021 during the first six months of the year.  Equity markets have rallied hard since their March 2020 lows and a number of valuation metrics now suggest that we may see more muted returns and some volatility over the coming months.
A key question is when central banks, and particularly the Fed, will begin to reduce (taper) their asset purchase programmes, which have been supressing interest rates and, in the process, increasing valuations of growth stocks – and US technology stocks in particular. The Fed has acknowledged that tapering is being discussed, but evidence of concrete moves towards it could bring increased equity market volatility.
The Fed is therefore treading carefully between its desire to restore employment and the need to maintain stability by paying heed to the markets' concerns over rising inflation and tapering of asset purchases. Tapering could begin as early as late 2021, or later if the persistence of Covid infection rates in under-vaccinated areas in Asia shows signs of hobbling the global recovery.
Given this backdrop of rich valuations in some areas of equity markets, the Fund is positioned to benefit from a continuing global economic recovery through balanced exposure to promising companies across the spectrum of value to growth. 
Important Information
Past performance is not a guide to future performance. The value of investments may fall as well as rise and investors may not get back the amount invested. Income from investments may fluctuate. Currency fluctuations can also affect performance.
The information contained in this document is provided for use by investment professionals and is not for onward distribution to, or to be relied upon by, retail investors. No guarantee, warranty or representation (express or implied) is given as to the document's accuracy or completeness. The views expressed in this document are those of the fund manager at the time of publication and should not be taken as advice, a forecast or a recommendation to buy or sell securities. These views are subject to change at any time without notice. This document is issued for information only by Canada Life Asset Management. This document does not constitute a direct offer to anyone, or a solicitation by anyone, to subscribe for shares or buy units in fund(s). Subscription for shares and buying units in the fund(s) must only be made on the basis of the latest Prospectus and the Key Investor Information Document (KIID) available at https://www.canadalifeassetmanagement.co.uk/
Canada Life Asset Management is the brand for investment management activities undertaken by Canada Life Asset Management Limited, Canada Life Limited and Canada Life European Real Estate Limited. Canada Life Asset Management Limited (no. 03846821), Canada Life Limited (no.00973271) and Canada Life European Real Estate Limited (no. 03846823) are all registered in England and the registered office for all three entities is Canada Life Place, Potters Bar, Hertfordshire EN6 5BA. Canada Life Asset Management Limited is authorised and regulated by the Financial Conduct Authority. Canada Life Limited is authorised by the Prudential Regulation Authority and regulated by the Financial Conduct Authority and the Prudential Regulation Authority.
CLI01923 Expiry on 21/07/2022