Three years of the LF Canlife Diversified Monthly Income Fund
Delivering sustainable monthly income
The persistently low interest rates brought on by the global financial crisis have long presented a conundrum for income investors: whether to settle for lower income or move up the risk spectrum in order to generate the levels of yield they had been accustomed to.  However, this trade-off is not always necessary in the hunt for yield.
Navigating uncertainty
Three years ago, we decided to launch a Multi-Asset Fund for income investors that would respond to this new, lower-yield environment. By directly investing in a wide range of income-generating assets across markets globally, the LF Canlife Diversified Monthly Income Fund would target an annual yield of 4% or more. We aim to pay out a steady income each month by targeting a minimum level of income per unit [1], allowing investors to budget with greater certainty than with more traditional income funds. However, investors' need for income does not come at the expense of capital stability. Rather than targeting 'yield at any price', we take a long-term view, aiming to grow the Fund to reflect inflation and fund fees.
The period since launch has been far from smooth sailing, with Brexit, Covid-19 and geopolitical uncertainty all fuelling investors' concerns. Equity income faced particular challenges in 2020 following the onset of the pandemic, with FTSE 100 dividends falling by almost 20% compared with the previous year [2]. Nonetheless, the Fund has proved resilient: we have been able to consistently pay out our targeted monthly income payments, the size of which we have been able to increase each year since inception. We have also maintained sufficient reserves to provide quarterly enhancements and an annual bonus.
We have been able to consistently pay out our targeted monthly income payments, the size of which we have been able to increase each year since inception
This income has been built upon strong and sustained performance: the Fund has returned 6.25% on an annualised basis since inception compared with 2.57% for its peer group, the IA Mixed Investment 20%-60% Shares sector [3]. This places it in the first quartile for the sector[4].
These returns have been driven by careful management of all elements of the Fund; we pay rigorous attention to macroeconomic analysis, portfolio construction and risk management. Stability is built into the investment process; we meet with teams from across the business at least quarterly to review the target weights for each asset class, tilting the portfolio to take account of changes in the macroeconomic environment.
Maintaining a high level of diversification is central to achieving strong and sustained returns. We cast our net widely by region, sector and asset type in order to select the most appropriate income-generating assets globally. These directly-held assets include UK and global company shares and UK and international corporate bonds. The Fund also invests – indirectly – in property, infrastructure and commodities via other collective investments, such as funds, investment trusts or ETFs.
We combine this macroeconomic analysis with sector analysis, and security selections from the individual asset class specialists. As part of our risk assessment, we continually assess volatility and tactical asset allocation.
For our equity sector focus, balance is key. In order to balance sectors while managing yield, we combine stocks from traditionally high-yielding 'old world' sectors, such as materials, utilities and consumer staples, with those from 'new world' sectors such as technology, industrials and communication services, many of which have seen phenomenal growth in recent years but typically pay lower dividends.  This allows us to construct a balanced portfolio that avoids excess exposure to more cyclical elements of the global economy, and ensures that risk is more appropriately managed. Our top three sectors by weight are currently financials, technology and real estate[5].
At the stock level, we focus on high conviction stock selection. As you can see from our case studies below, we choose diverse, liquid names with the aim of holding them for the long term. We focus on businesses with strong revenue generation that both provide well-supported and growing distribution and offer the prospect for capital preservation and growth. We also consider less well-known instruments, such as mandatory convertible preference shares, that allow us to combine the attractive characteristics of different assets, such as technology stocks with a higher income.
This selective approach is not restricted to equity holdings, as we seek income from across the wider portfolio. For corporate bonds, the low-yield landscape has not driven us to over-reach in pursuit of yield; we seek out predominately investment grade companies to build the bond element of the portfolio, with an attractive yield relative to their credit rating. We believe that the Fund is well-placed to respond to the more recent shift in the yield environment.
Our investments in property and alternatives also provide predictable income streams, offering further diversification to traditional asset classes.
How we invest: examples of our approach to stock-picking
ASML
A key supplier to the global semiconductor industry, ASML's stock is largely driven by the success of a unique product, the extreme ultraviolet (EUV) lithography machine for making microchips, which is bought by customers such as TSMC, Samsung and Intel in their drive to produce ever-smaller and more powerful chips.
We bought this stock owing to its technological advantage; with one EUV machine costing around US$150m, the barrier to entry is such that ASML effectively holds a monopoly. Despite some signs of a slowdown in the consumer market, the company remains in a growth phase. We bought the stock at inception and have taken profit on a number of occasions as its value has grown.
Broadcom
Historically a hardware company producing semiconductors for a wide range of industries, in recent years technology company Broadcom has evolved, increasingly acquiring software companies to allow it to access higher free cash flow, recurring revenues and higher margins.
At inception we held the common stock but switched this position into the mandatory convertible preference share in October 2020. By investing in the mandatory convertible preference share, we as holders earn a yield premium over common shareholders and sit above them in the capital structure.
For us, this approach offers two main benefits: a higher income (at purchase 7.8% vs 3.6% for the ordinary share yield) and a way to maintain income generation without becoming over-exposed to the value style.
OneMain Holdings
OneMain Holdings is a non-prime consumer finance company. As well as its yield, we were attracted to the stock, which we have held since August 2020, due to its high returns, its tested credit underwriting process and its potential to reduce leverage. OneMain Holdings has a centralised underwriting model that uses over 1,000 attributes as well as decades of through-the-cycle data and sophisticated analytics to return a credit grade that allows it to lend within its risk framework while generating strong returns.
Discrete Performance
to 31 March 2022

1y to 31/03/22

1y to 31/03/21

1y to 31/03/20

1y to 31/03/19

1y to 31/03/18

LF Canlife Diversified Monthly Income Fund C Acc

11.0%

22.3%

NA

NA

NA

IA Mixed Investment 20-60% Shares

1.8%

20.1%

-7.1%

2.9%

0.8%
Source: Morningstar, bid to bid, with income re-invested for C share class to 31/03/2022.
Looking forward 
With consistency as our main focus, we will continue to concentrate on delivering stable income and steady growth via diverse, high-quality investments. Whatever the environment, we remain poised to deploy capital into sectors that may add value while focusing on longer-term themes, always ensuring that we are placing our investors' need for consistent income ahead of reaching for yield.
[1] Targeted monthly income is set per year. Current value per unit: £0.0029
[2] AJ Bell Dividend Dashboard Q1 2021
[3] Source: Morningstar, bid to bid, with income re-invested for C share class to 31/05/2022
[4] On a total return basis over the period 28/06/2019 to 31/05/2022 the LF Canlife Diversified Monthly Income Fund is ranked 10th out of 149 funds in the IA Mixed Investment 20-60% Shares sector. Source: Canada Life Asset Management research using Morningstar data, bid to bid with income re-invested.
[5] Bloomberg as at 30/04/2022
More fund information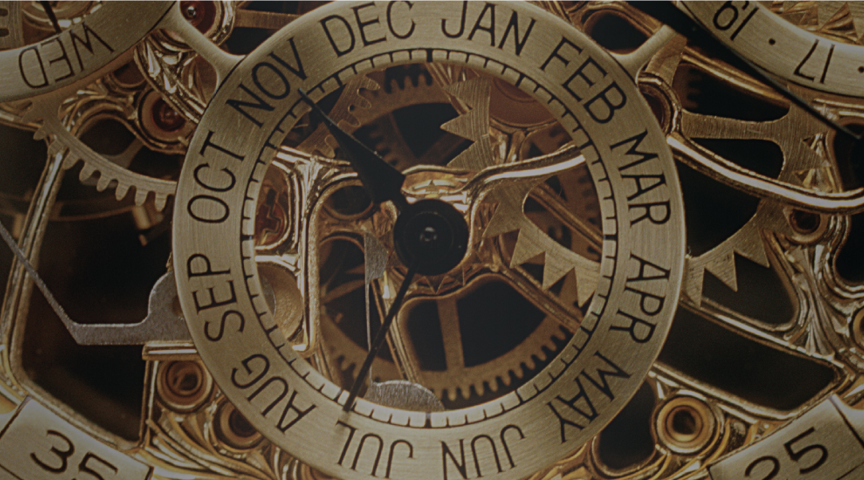 The Retirement Account
This Fund is available as part of the Core Range within Canada Life's Retirement Account solution
Visit here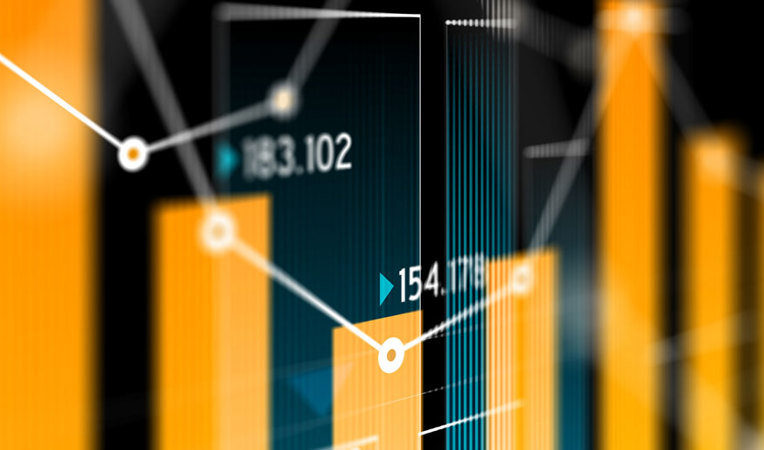 Keep in touch
Want to hear more from us?
Register your details to receive regular investment content
Important information
Past performance is not a guide to future performance. The value of investments may fall as well as rise and investors may not get back the amount invested. Income from investments may fluctuate. Currency fluctuations can also affect performance.
The information contained in this document is provided for use by investment professionals and is not for onward distribution to, or to be relied upon by, retail investors.
The views expressed in this document are those of the fund manager at the time of publication and should not be taken as advice, a forecast or a recommendation to buy or sell securities. These views are subject to change at any time without notice. No guarantee, warranty or representation (express or implied) is given as to the document's accuracy or completeness.
The fund may invest in property funds that may be illiquid and subject to wide price spreads, both of which can impact the value of the fund. The value of the property is based on the opinion of a valuer and is therefore subjective.
This document is issued for information only by Canada Life Asset Management. This document [is intended to be used as a sales aid and] does not constitute a direct offer to anyone, or a solicitation by anyone, to subscribe for shares or buy units in fund(s). Subscription for shares and buying units in the fund(s) must only be made on the basis of the latest Prospectus and the Key Investor Information Document (KIID) available at https://www.canadalifeassetmanagement.co.uk/
Data Source - © 2022 Morningstar, Inc. All Rights Reserved. The information contained herein: (1) is proprietary to Morningstar and/or its content providers; (2) may not be copied or distributed; and (3) is not warranted to be accurate, complete or timely. Neither Morningstar nor its content providers are responsible for any damages or losses arising from any use of this information.
Canada Life Asset Management is the brand for investment management activities undertaken by Canada Life Asset Management Limited, Canada Life Limited and Canada Life European Real Estate Limited. Canada Life Asset Management Limited (no. 03846821), Canada Life Limited (no.00973271) and Canada Life European Real Estate Limited (no. 03846823) are all registered in England and the registered office for all three entities is Canada Life Place, Potters Bar, Hertfordshire EN6 5BA. Canada Life Asset Management Limited is authorised and regulated by the Financial Conduct Authority. Canada Life Limited is authorised by the Prudential Regulation Authority and regulated by the Financial Conduct Authority and the Prudential Regulation Authority.
CLI02117